So You've Built Your Data Center – Now What?
Date: April 13th, 2022
Time: 12:00 PM - 01:00 PM Eastern Time
WHAT'S THE WEBINAR ABOUT?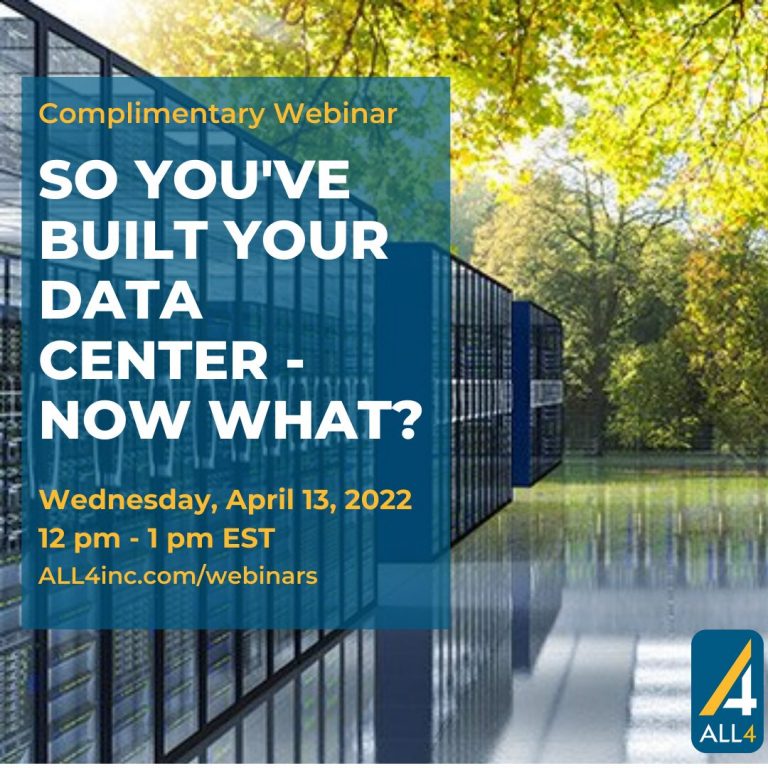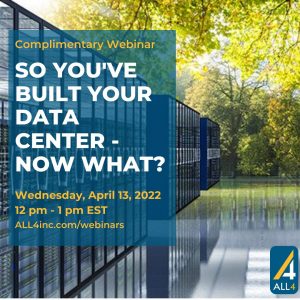 In this fourth webinar of our Data Center series, we will cover on-going environmental requirements for a data center once it becomes operational.  This session will present common environmental compliance items for facility personnel once the construction phase has completed, such as Clean Air Act permit records, Emergency Planning and Community Right-to-Know Act (EPCRA) hazardous material reports, and routine storage tank inspections.
Main topics will include:
Typical air quality, water, materials, and waste requirements for routine operation
Frequency and due dates of common environmental reports
Common violations
Best management practices (BMPs) for on-going compliance at data centers
WHO SHOULD ATTEND?
Data center professionals with design, construction, and operations roles.  Those with environmental recordkeeping and reporting responsibilities (e.g., corporate and site environmental staff, site management, environmental specialists, etc.) will particularly benefit. Construction managers, electrical contractors, generator manufacturers and vendor representatives will also find value to understand the regulatory burden on a facility once the construction phase is complete. Feel free to forward this invitation along to your colleagues.
WHY ATTEND?
Data centers are a relatively new and rapidly growing industry, and they spend a lot of money to build the perfect site to attract clients.  Once a well-designed and properly permitted data center is built, there are numerous environmental requirements with which facility personnel must comply.  A strong compliance program is key to being a good environmental steward and important to sustaining a desirable reputation in the marketplace.
PRESENTER:
Sharon Sadler, WDC Office Leader // ssadler@all4inc.com  // 571-392-2595
MODERATOR:
Heather Brinkerhoff, EHS Practice Director// hbrinkerhoff@all4inc.com // 703-568-6760
CONTINUING EDUCATION:
Certificates of attendance will be sent to all attendees.
Thank you for signing up for our Webinar! You should receive an email shortly with more details.
If you need assistance with your webinar registration contact webinars@all4inc.com