Air Compliance Best Practices and Regulatory Updates: Power Sector
Date: June 7th, 2023
Time: 11:00 AM - 12:00 PM Eastern Time
WHAT'S THE WEBINAR ABOUT?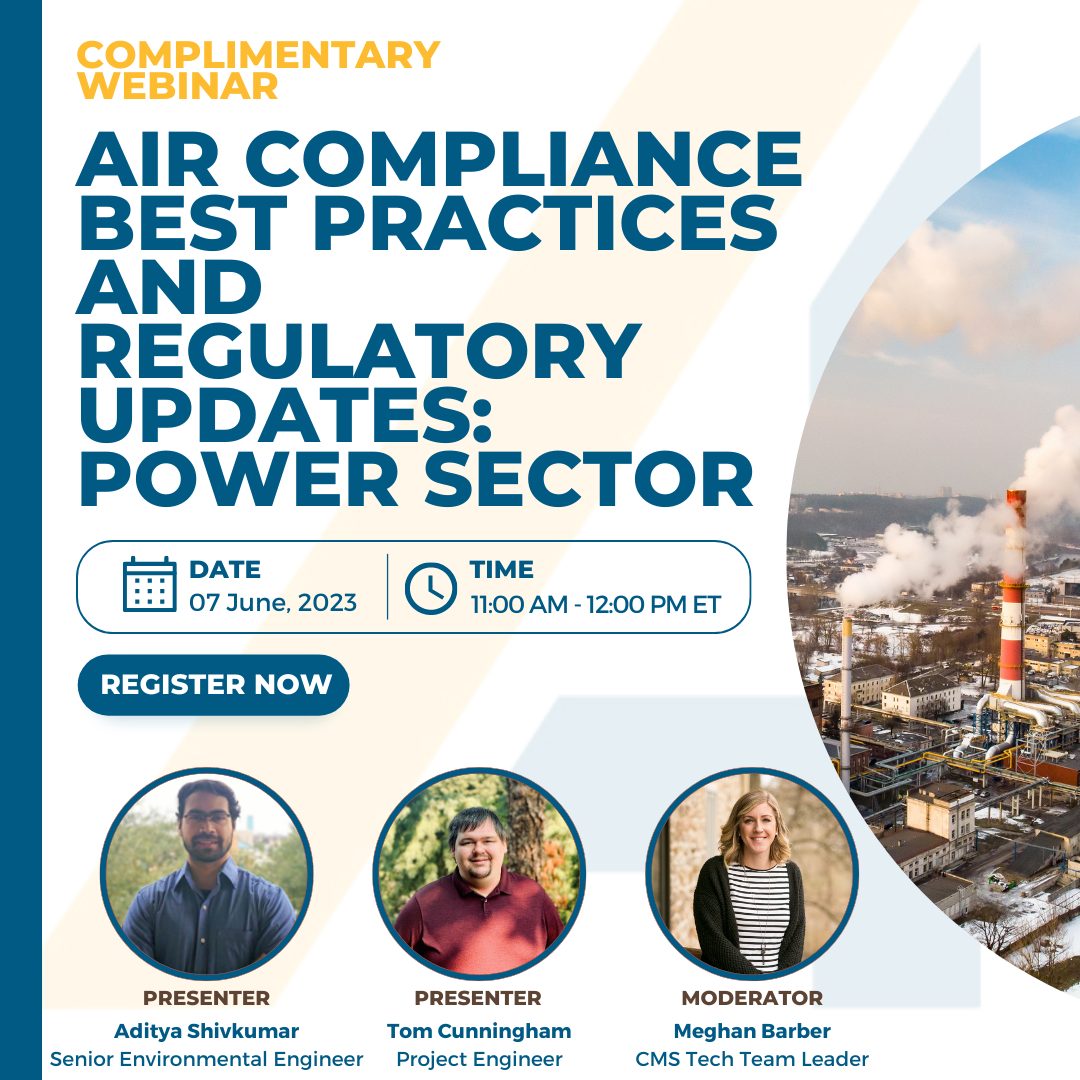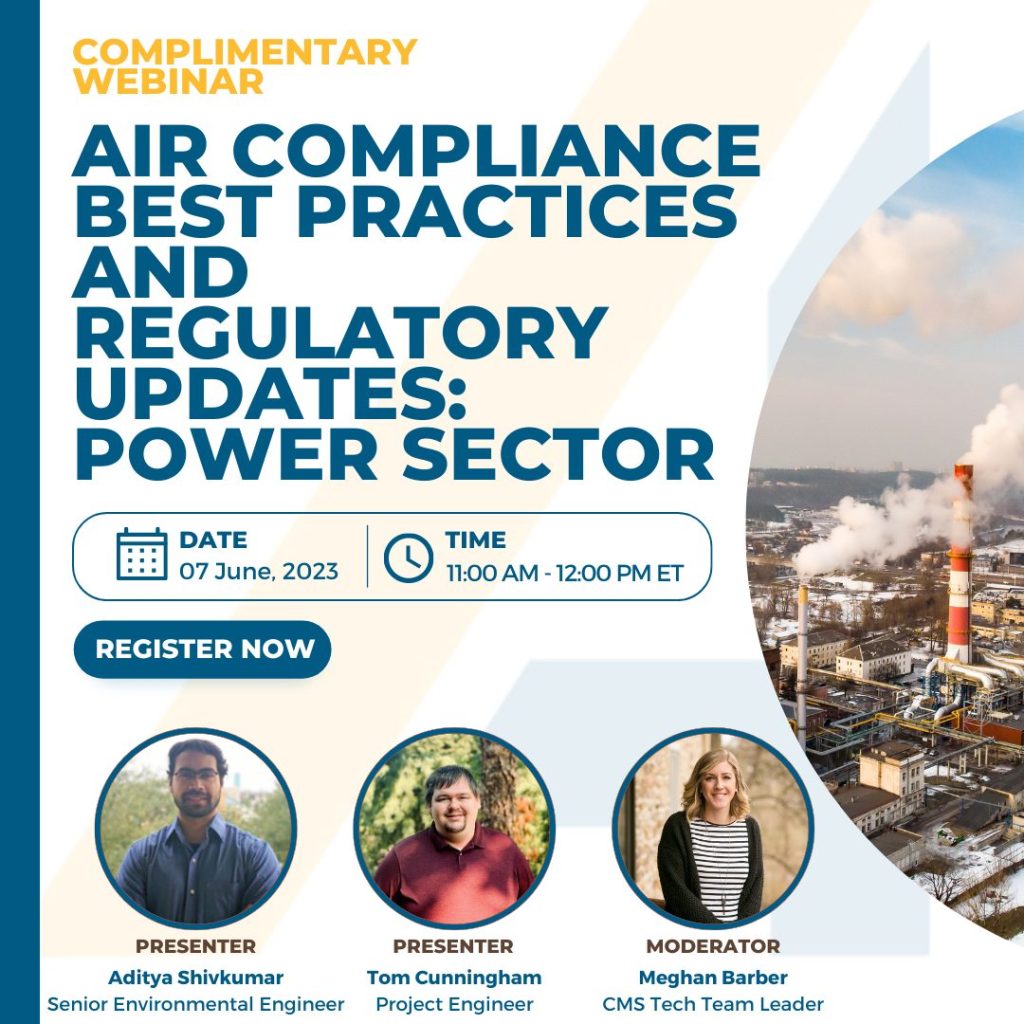 In this virtual conversation, we will review some of the most common air compliance challenges for the power sector and best practices to navigate those challenges. We will also discuss the recent regulatory updates applicable to the power sector.
WHO SHOULD ATTEND?
Anyone in the organization involved with maintaining compliance with the applicable air regulatory requirements at power generating facilities. Environmental managers, HSE specialists and plant managers who are responsible for air emissions monitoring and reporting.
WHY ATTEND?
Understand the challenges related to air emissions monitoring and reporting. Review recent regulatory changes and their impact on your compliance programs.
PRESENTER(s):
Aditya Shivkumar, Senior Environmental Engineer // ashivkumar@all4inc.com // 281.201.1239
Tom Cunningham, Project Engineer // tcunningham@all4inc.com // 610.422.1106
MODERATOR(s):
Meghan Barber, CMS Tech Team Leader // mbarber@all4inc.com // 610.422.1130
Continuing Education
ALL attendees will receive a certificate of attendance.
Please complete the form below.  If the registration form does not display or if you are unable to submit the form, please make sure your ad blocker is turned off or open this page in a private browser.
Thank you for signing up for our Webinar! You should receive an email shortly with more details.
If you need assistance with your webinar registration contact webinars@all4inc.com