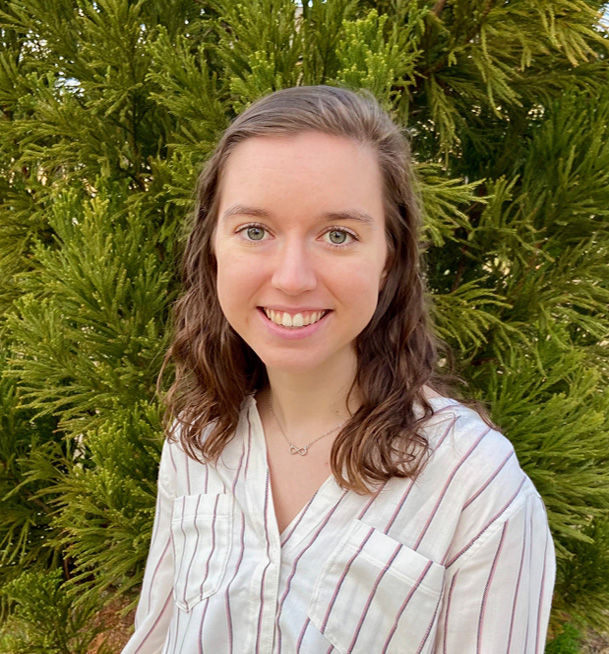 Sam LaRose
Project Engineer
Atlanta, GA Office
Contact Sam
Education
Georgia Institute of Technology, B.S. Chemical & Biomolecular Engineering, 2020
Career Highlights
Sam joined the ALL4 Atlanta team in January 2021. She previously worked as an air quality Compliance Engineer for a regulatory agency, where she monitored facilities through site inspections, reporting, and enforcement. As a student, Sam interned with the U.S. EPA where she helped address high asthma rates in children due to poor air quality in Southwest Atlanta. Sam passed the Fundamentals of Engineering (FE) Exam in Chemical Engineering.
Affiliations
American Institute of Chemical Engineers (AIChE)
Connect With Sam:

Get to know Sam
1. Have you ever had a nickname (or two)? If so, what are/were they?
Sami, Smee.
2. When you were 8 years old, what did you want to be when you grew up?
Supreme Court Justice or teacher. My post-retirement dream is to become a high school chemistry teacher.
3. What about ALL4 has surprised you the most?
Their intentionality in living their core values.
4. What was the most memorable Halloween costume you ever wore?
In kindergarten I was either a dalmatian or a cow, not sure which.
5. Stick shift or automatic?
Automatic
6. Who is the most famous person you have ever met?
I once saw Julio Jones in a sporting goods store in Atlanta.
7. Do you have any hidden talents that people you meet would not expect?
I was a gymnast for 18 years and have retained some skills.
8. What would you like to become known for at ALL4?
I'd like to be known for being a reliable teammate and a continuous learner.
9. If you were stranded on an island, what are three things you couldn't live without?
Books, friends, and Cheez-Its.
10. What is the one thing that most attracted you to ALL4?
Their expertise in air and high standards for quality!