WOTUS Rule: Let's Settle Down and Take a Deep Breath
Posted: February 23rd, 2023
Authors:
Karen T.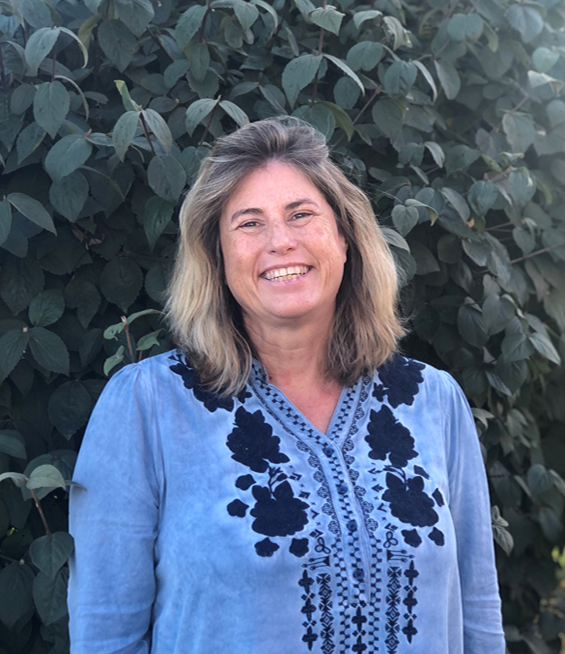 The Revised Rule
The United States Environmental Protection Agency (U.S. EPA) and the United States Army Corps of Engineers (USACE or Corps) announced the final "Revised Definition of Waters of the United States (WOTUS)" rule On December 30, 2022. On January 18, 2023, the rule was published in the Federal Register and will be effective on March 20, 2023. This revised definition comes after much debate and ligation during the previous two presidential administrations.
The revised definition includes seven categories of WOTUS.
Traditional Navigable Waters
Territorial Seas
Interstate Waters
Impoundments (impounded bodies of water created in or from WOTUS like reservoirs and beaver ponds)
Tributaries (branches of creeks, streams, rivers, lakes, ponds, ditches, and impoundments that ultimately flow into the first three categories)
Adjacent Wetlands (adjacent wetlands are jurisdictional if they meet either the relatively permanent standard or the significant nexus standard, or where the wetland is adjacent to waters in the first three categories)
Additional Waters (lakes, ponds, streams, or wetlands that do not fit into the above categories and meet either the relatively permanent standard or the significant nexus standard)
U.S. EPA and USACE provided two tests in the updated definition. These terms are taken from the 2006 Supreme Court Case Rapanos v. United States.
Relatively Permanent – To meet the relatively permanent standard, the waterbodies must be relatively permanent, standing, or continuously flowing waters connected to traditional navigable waters, territorial seas, interstate waters, or waters with a continuous surface connection to such relatively permanent waters or these categorical waters.
Significant Nexus – A significant nexus exists if the waterbody (alone or in combination) significantly affects the chemical, physical, or biological integrity of traditional navigable waters, the territorial seas, or interstate waters.
Neither U.S. EPA nor USACE has provided a clear definition of relatively permanent considering it uses the term in the defining statements. In addition, the seventh category, additional waters, increases the number and types of water bodies that can be included as WOTUS.
The updated rule does provide for specific exclusions:
Prior converted cropland, adopting United States Department of Agriculture (USDA) definition and generally excluding wetlands that were converted to cropland prior to December 23, 1985.
Waste treatment systems, including treatment ponds or lagoons that are designed to meet the requirements of the Clean Water Act.
Ditches (including roadside ditches), excavated wholly in and draining only dry land, and that do not carry a relatively permanent flow of water.
Artificially irrigated areas, which would revert to dry land if the irrigation ceased.
Artificial lakes or ponds, created by excavating or diking dry land that are used exclusively for such purposes as stock watering, irrigation, settling basins, or rice growing.
Artificial reflecting pools or swimming pools, and other small ornamental bodies of water created by excavating or diking dry land.
Waterfilled depressions, created in dry land incidental to construction activity and pits excavated in dry land for the purpose of obtaining fill, sand, or gravel unless and until the construction operation is abandoned and the resulting body of water meets the definition of WOTUS
Swales and erosional features (e.g., gullies, small washes), that are characterized by low volume, infrequent, or short duration flow.
Again, these exclusions do not clarify the additional waters category which leaves open the opportunity for multiple types of water bodies not otherwise categorized to fall within WOTUS. This uncertainty and ambiguous language has sparked early litigation.
Early Litigation
Although the WOTUS rule has been finalized, the Supreme Court has not finalized its opinion in Sackett v. U.S. EPA (Sackett II) based on the oral arguments presented on October 3, 2022. The court's opinion will have impacts to the recent rule, either upholding the definition of jurisdictional wetlands or forcing U.S. EPA and USACE to revise the recent rule.
In addition, the same day as the WOTUS rule was published in the Federal Register, the Texas Attorney General filed a lawsuit to defend the State against the "unlawful Rule defining Waters of the United States which would assert Federal control over Texas land."
Farm Groups have filed a separate lawsuit and have called for an injunction of the rule. Joining the American Farm Bureau in the lawsuit are 17 other organizations representing agriculture, home builders,  and construction infrastructure companies.
What does all this mean?
From now until March 20, 2023, we will all be tuned in to see if the rule will be stayed until the court cases have been decided. This will have the most effect on greenfield projects and expansion projects that are in the pipeline (planning or constructing in 2023 or 2024) where the project may have new jurisdictional waters as a result of applying the significant nexus test or relatively permanent test.
In the meantime, if you have a pending application with USACE regarding jurisdictional waters or are currently planning a project, you should be reaching out to your Corps district to see how those applications will be reviewed considering the current lawsuits.
Looking out into the future, changes in the definition of WOTUS may have effects on Clean Water Act programs such as National Pollutant Discharge Elimination System (NPDES) permitting. Some states already have stricter language around regulated waters, but others do not. As a general rule, the update to the WOTUS definition has more impact to the underdeveloped or rural areas of the country. Developed areas with larger cities and denser populations will have less waters that have not already been well defined under WOTUS or State Waters. The WOTUS definition doesn't have a substantive impact in states with stricter definitions of waters of the state.  However, for certain industrial/farming sectors and states, this rule represents an overreach of federal authority. Certain states such as Texas want to continue to have primacy over waters that are not traditional navigable waters, territorial seas or interstate waters.
ALL4 currently assists our clients with not only permitting and compliance issues, but we also partner to provide regulatory permitting strategies for new facilities and expansions along with long term compliance and capital project planning. We will continue to provide updates on WOTUS issues. If you would like more information or would like to discuss a project, contact Karen Thompson at kthompson@all4inc.com.