What's New with New Source Review?
Posted: August 18th, 2021
Authors:
Amy M.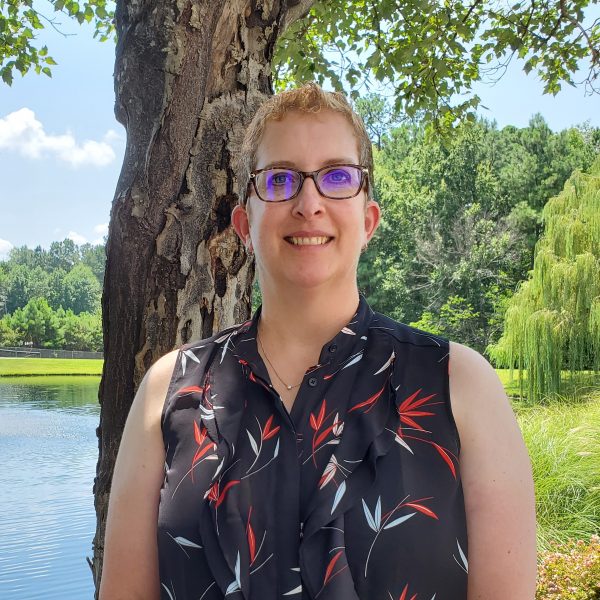 During the previous administration, we saw quite a bit of work by the U.S. Environmental Protection Agency (EPA) around New Source Review (NSR).  As a reminder, the NSR permit program includes the prevention of significant deterioration (PSD) and the nonattainment new source review (NNSR) regulations.  PSD applies to new major sources and to major modifications at existing major stationary sources located in attainment or unclassifiable areas with regard to the national ambient air quality standards (NAAQS).  NNSR applies to new major sources and to major modifications at existing major stationary sources located in areas classified as non-attainment with the NAAQS.
There were several actions involving both guidance and the regulations that were initiated under the previous administration that are viewed as beneficial to the regulated community.  However, President Biden signed Executive Order 13990 on January 20, 2021, and directed agencies to review those actions, including regulations, policies, and guidance documents.  With this order, many wondered if the work that had done over the previous four years would be swept away, in particular the December 2017 Projected Actual Emissions memo and the Project Emissions Accounting (PEA) rulemaking.
So – what has happened so far?  The primary rollback that we've seen is the recission of the October 2020 guidance rulemaking and removal of the online portal.  The guidance rule defined what constituted guidance, stated that it was non-binding, and established procedures to publish and rescind guidance documents that included a public comment period.  The guidance portal also contained the draft "Begin Actual Construction" guidance that U.S. EPA signed in March 2020 but has not yet finalized.  The guidance would have allowed certain construction activities (those generally not related to the emitting equipment such as constructing a building) prior to the receipt of an air quality construction permit.  The Begin Actual Construction guidance has since been removed from the main U.S. EPA NSR website and may not be finalized if the current U.S. EPA leadership does not support it (note that we are still waiting on a permanent Assistant Administrator for the Office of Air and Radiation).  U.S. EPA also issued a memo revising a January 19, 2021 letter regarding their views on Chevron's outer continental shelf decommissioning activities.  No other new or revised memos or policies have been posted on the NSR Policy and Guidance Database this year.  U.S. EPA has also received a petition to reconsider its 2019 Ambient Air Guidance but may not grant it.
With respect to the PEA rulemaking, U.S. EPA received several petitions for review and reconsideration, but no action has been taken to date and the PEA rule was not on the Spring 2021 Regulatory Agenda.  The two NSR-related items that did appear on that agenda are the reconsideration of the fugitive emissions rule and the final Error Corrections Rule.  The 2008 reconsideration of the NSR reform rules treatment of fugitive emissions has been stayed since 2010.  U.S. EPA will take another look at that action to determine if additional rulemaking is required.
The one new NSR regulatory action this year was the promulgation of the Error Corrections Rule, which was signed by both the current and the previous administrator and was published in the Federal Register on July 19, 2021.  The main intent of the NSR Error Corrections Rule was to remove several provisions that were vacated by court decisions, primarily the equipment replacement provisions that were originally meant to provide some clarity on what types of equipment replacements qualified for the routine maintenance, repair, and replacement (RMRR) exclusion.  The rulemaking also clarifies that NSR does not apply to air toxics; the final rule dropped several proposed cross references to Part 63 but added the restriction that Best Available Control Technology (BACT) cannot allow emissions in excess of Part 63 standards.  In addition, EPA corrected several minor reference and grammar errors.  Some industry groups commented that EPA should clarify that although they have removed outdated provisions from the rule, the previous requirements remain valid for permits or projects in earlier time frames.  The following statement was added to the preamble in response to that comment: "If anyone seeks to understand the basis of older NSR permitting decisions, they can consult the version of the Code of Federal Regulations that applied at the time of those decisions."  A table showing all of the rule changes is on the EPA website.  The final rule was effective on August 18, 2021.
Another upcoming regulatory action that has the potential to affect your next air permitting project is the reconsideration of the PM2.5 NAAQS, as we described in a recent blog.  The current annual standard of 12 micrograms per cubic meter (µg/m3) could be lowered, making it more difficult to conduct a successful air dispersion modeling demonstration for your facility.
What should you do now?  Consider advancing the air permitting timeline for projects that you are currently considering that take advantage of the recent policy and regulatory changes like the ambient air definition, projected actual emissions policy, and PEA, and while the NAAQS remain at current levels.  ALL4 is tracking regulatory developments related to air permitting and NSR and can help you develop a strategy to get your big projects permitted.  If you have recently downsized your facility or made other changes that have significantly reduced emissions, you may also want to consider reclassifying your facility to reduce the regulatory burden.  ALL4 can help you evaluate the pros and cons of becoming a synthetic minor source under NSR or a synthetic area source for hazardous air pollutants (HAPs). ALL4 will also keep you informed on the latest air regulatory and policy developments as they happen so you can consider how your facility may be impacted. Contact Amy Marshall at 984-777-3073 for more information or to discuss strategy.