What You Need to Know About the Proposed Updates to the e-Manifest Rule
Posted: April 25th, 2022
Authors:
Karen T.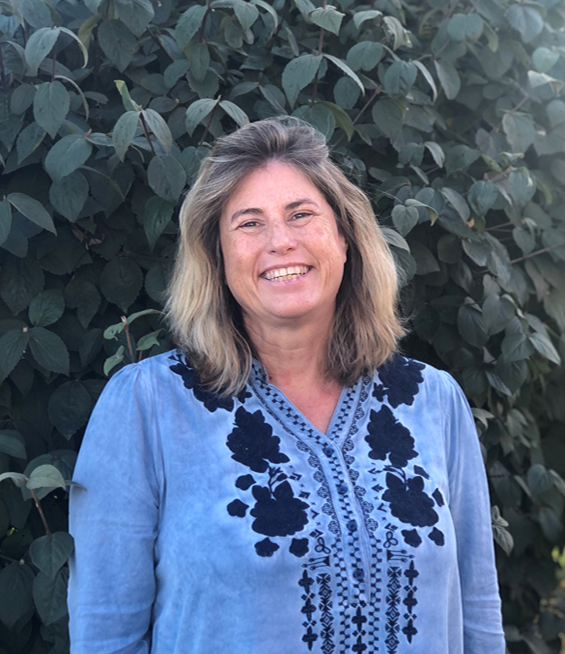 The e-Manifest system was created to allow for tracking of electronic submittals for manifests from generator to disposal facility with the final information already reported to the United States Environmental Protection Agency (U.S. EPA). It was designed to eliminate possible errors and speed up the tracking process.  However, the database has not been fully implemented and hard copies of manifests are still being uploaded to the system.   In 2018, U.S. EPA launched the e-Manifest system. Since then, the agency has been working to deploy and implement the system, moving from paper submissions to electronic tracking and reporting of hazardous waste.
U.S. EPA is now proposing changes to the e-Manifest rules. Specifically:
to incorporate shipments of hazardous waste that are exported for treatment, storage, and disposal,
the international movement document-related requirements of the export and import of shipments, and
to three manifest related reports (discrepancy, exception, and unmanifested waste reports).
In addition, U.S. EPA is also proposing changes to the Toxic Substances Control Act (TSCA) manifest regulations for polychlorinated biphenyls (PCB) wastes to allow for e-Manifest use. These changes will affect generators and transporters, storage and disposal facilities (TSDF).
While the proposal is primarily designed to integrate imports and exports of hazardous waste, the proposed changes to the discrepancy, exception, and unmanifested waste reports will have a larger impact on the regulated community. Changes to submissions and timeframes are highlighted below.
Allow generators using electronic or hybrid manifests to use the e-Manifest system to satisfy exception reporting requirements. U.S. EPA is proposing to restrict electronic exception reporting to manifested shipments using electronic manifests (hybrid or fully electronic) pursuant to § 262.24(c).
Revise the current 35/45-day Large Quantity Generator (LQG) exception reporting timeframes in § 262.42(a) and (c)(2), and § 761.217(a) and (b) to better conform to timeframes for submittal and processing of paper manifests in the e-Manifest system, thus adjusting it to a 40/50-day timeframe. The agency is not proposing additional time for Small Quantity Generators (SQG) to verify receipt of their shipments by the destination facility. The current SQG timeframe for verification of shipment delivery is 60 days (§ 262.42(b)).
Integrate Discrepancy Reports into the e-Manifest system. A discrepancy report includes four elements: (1) a copy of the manifest at issue; (2) the significant discrepancy type (i.e., significant difference in quantity or type); (3) date of signature of the receiving facility; and (4) a description explaining the discrepancy and attempts to reconcile it.
Allow receiving facilities to use the e-Manifest system to satisfy discrepancy reporting requirements and the proposal to adjust the discrepancy reporting timeframe to allow receiving facilities up to 20 days to reconcile a shipment. Unlike the proposed restriction to limit electronic submission of Exception Reports to electronic manifests, U.S. EPA is proposing to extend electronic reporting of Discrepancy Reports to all manifest submission types, including paper.
Accept only electronic submissions of Unmanifested Waste Reports to the system by the receiving facility, with the goal of integrating Unmanifested Waste Reports into the e-Manifest system. The agency would not accept Unmanifested Waste Reports through a written, hard copy report. U.S. EPA would revise the reporting content specified in §§ 264.76 and 265.76 for hazardous waste and § 761.216 for PCB wastes. Unlike electronic discrepancy and exception reporting, U.S. EPA proposes to impose a user fee, equivalent to the user fees for electronic manifests, on receiving facilities for each submission of an Unmanifested Waste Report.
Add an email address field to Item 5 of the generator block of the paper manifest so that the e-Manifest system can email copies of completed paper manifests to the generator's email address in lieu of the receiving facility having to mail copies to the generator's postal mail address. Under the proposal, the e-Manifest system would also send notifications to unregistered generators via their email address requesting that they register and obtain an account in e-Manifest for their site.
In addition to these proposed changes, U.S. EPA is requesting comments on modifications to the manifest to collect information required during biennial reporting. The agency is looking to integrate the e-Manifest system with the RCRA Info system and allow direct transfer of data from the manifest to the report.
As the technology has developed, the use of electronically created, stored, and transmitted data has become more available to the environmental industry. To that end, U.S. EPA is working to integrate databases, providing less manual input of data and hopefully less discrepancies from typographical errors. However, this also means that information appearing on the manifest must be reviewed for accuracy as the initial documents are created, putting more emphasis on consistent and complete reporting.
ALL4 will continue to monitor this proposal and others as we update you on changing regulations. If you have questions regarding hazardous waste compliance or permitting, reach out to one of our team members – Heather Brinkerhoff at hbrinkerhoff@all4inc.com or Karen Thompson at kthompson@all4inc.com.