Unlocking a Sustainable Future: How ISSB's Game-Changing Standards Revolutionize ESG Reporting
Posted: July 19th, 2023
Authors:
James G.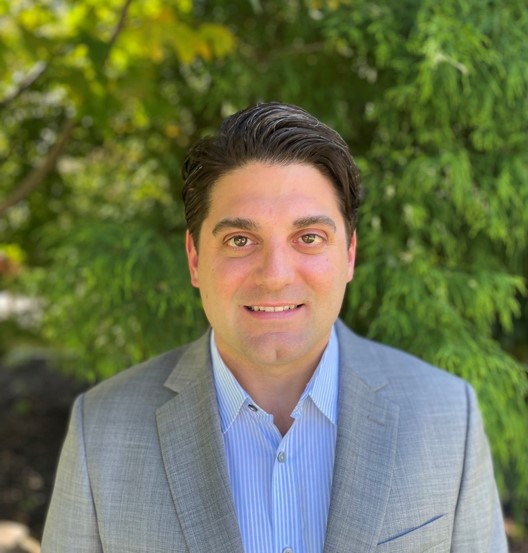 In today's rapidly changing and interconnected world, reliable and transparent data is crucial for informed business and investment decisions. To address this need, the International Financial Reporting Standards (IFRS) Foundation has made a significant effort to establish global standards that enhance environmental, social, and governance (ESG) and sustainability-related disclosures. The recent launch of the International Sustainability Standards Board (ISSB) and its inaugural sustainability disclosure standards, IFRS S1 and IFRS S2, marks a major milestone in achieving this objective. 
Analysis of ESG and sustainability risk has gained prominence in business and investment decision-making, with consumers and investors recognizing their impact on a company's short-term and long-term viability. However, the multitude of disparate ESG initiatives and disclosures, along with their lack of comparability, create significant challenges in assessing and comparing companies' sustainability performance and erode trust in reporting. The ISSB addresses these challenges by striving to establish a common language and universal standards for ESG and sustainability reporting, enabling consistent enforcement and verification. The IFRS ISSB's initiative aims to enhance trust and confidence in corporate sustainability disclosures, providing investors with reliable information for their investment decisions. 
The inaugural sustainability disclosure standards, IFRS S1 and IFRS S2, offer companies a comprehensive framework to effectively communicate sustainability-related risks, opportunities, and climate-related information to investors and stakeholders. IFRS S1 covers general sustainability disclosures, allowing companies to convey both short-term and long-term risks and opportunities. Complementing IFRS S1, IFRS S2 focuses specifically on climate-related disclosures, integrating recommendations from the Task Force on Climate-related Financial Disclosures (TCFD). This emphasis underscores the critical role climate-related information plays in effective decision-making. The development of these global standards is a response to extensive market feedback and calls for standardization from influential global bodies such as the G20, the Financial Stability Board (FSB), and the International Organization of Securities Commissions (IOSCO). As the financial risks associated with sustainability impacts become more evident, the demand for consistent and comparable information on the impact of sustainability factors on a company's prospects continues to grow. These standards empower investors and stakeholders by integrating sustainability-related information with financial statements, providing a comprehensive view of a company's exposures. 
In recognition of the ISSB Standards' alignment with the recommendations of the TCFD, the FSB has requested that the IFRS Foundation assume responsibility for monitoring companies' progress on climate-related disclosures. This transfer of monitoring responsibilities consolidates the progress made in climate-related disclosures and ensures continued enhancement of sustainability-related reporting. "The TCFD has been a trailblazer in raising the practice and quality of climate-related disclosures, providing much-needed information to investors about climate-related risks and opportunities…The ISSB has built upon and consolidated the market-leading investor-focused sustainability-reporting initiatives to deliver the ISSB Standards, with the TCFD recommendations at the heart of this. As such, the ISSB welcomes the FSB's request to transfer the TCFD's monitoring responsibilities to the ISSB from 2024 and the opportunity to build on TCFD's legacy. This announcement provides yet further clarification of the so-called 'alphabet soup' of ESG initiatives for companies and investors."1 
The ISSB is committed to supporting the effective implementation of IFRS S1 and IFRS S2, which provide a global baseline for sustainability-related disclosures worldwide. The IFRS S1 and IFRS S2 will both become effective starting on January 1, 2024, with earlier applications of the IFRS S2 permitted if IFRS S1 General Requirements for Disclosure of Sustainability-related Financial Information is also applied. While IFRS S1 and IFRS S2 establish a solid foundation for sustainability reporting, the ISSB remains forward-thinking. The board is currently engaging in a consultation process to identify and prioritize future standard-setting areas beyond the inaugural standards. This consultation aims to ensure the standards remain relevant and responsive to evolving market needs. 
The establishment of the ISSB by the IFRS Foundation and the issuance of the inaugural sustainability disclosure standards represent a significant milestone in ESG and sustainability reporting. These standards provide a solid foundation for the ESG movement, enabling companies to disclose their sustainability-related information in a consistent and comparable manner. By reinforcing trust, comparability, and accountability within the corporate reporting landscape, the ISSB's standards empower investors and stakeholders to make informed decisions aligned with their sustainability objectives. As the ISSB continues to foster global adoption and implementation, the transformative impact of these standards will be realized, paving the way for a more sustainable and resilient future. 
If you are interested in learning more about how ALL4 can assist your company with its IFRS disclosure strategy and development, emissions reduction strategies, net-zero goals, or adaptation, please reach out to ALL4's James Giannantonio, Managing Consultant of ESG & Sustainability, at jgiannantonio@all4inc.com.
---
1. https://www.ifrs.org/news-and-events/news/2023/07/foundation-welcomes-tcfd-responsibilities-from-2024//?utm_medium=social&utm_source=linkedin&utm_campaign=s1_s2