U.S. EPA Releases PFAS Roadmap – What's the Plan for the Next Three Years?
Posted: November 18th, 2021
Authors:
Kayla T.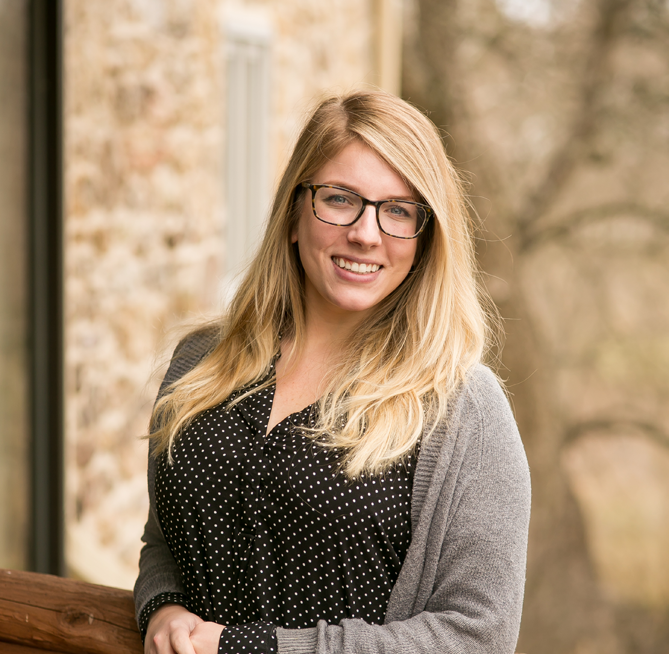 On October 18, 2021, U.S. Environmental Protection Agency (U.S. EPA) released the "PFAS Strategic Roadmap" document, which establishes specific timelines and actions that U.S. EPA will take over the next three years in order to further the development of federal regulation for per- and polyfluoroalkyl substances (PFAS).  In general, the goals are based on three ideas – Research, Restrict, and Remediate.  The document also discusses the importance of taking a "lifecycle" approach to regulate PFAS.  For example, rather than just focusing on regulating potential downstream releases (e.g., remediation), U.S. EPA also identifies the importance of regulating potential upstream releases (e.g., manufacturing of PFAS chemicals).
A few highlights of U.S. EPA's goals and commitments are provided below.  Note that this list is not exhaustive.  For a complete listing, please refer to the published "PFAS Strategic Roadmap" document.
Office of Chemical Safety and Pollution Prevention:
Proposed removal of "de minimis" exemption under the Toxic Release Inventory (TRI); Spring 2022:

U.S. EPA is planning to propose rulemaking to classify the TRI-listed PFAS as "chemicals of special concern", which means that the TRI de minimis exemption would no longer apply.  Facilities that use TRI-listed, PFAS-containing materials would no longer be able to rely upon supplier certifications that state that PFAS are included in quantities less than de minimis levels as the reason for report exemption.  In addition, and in accordance with the fiscal year 2020 National Defense Authorization Act (NDAA), U.S. EPA is also planning to continue adding PFAS to the list of chemicals subject to the TRI.  The NDAA provided a framework for additional PFAS to be added on an annual basis (e.g., upon adoption of a final toxicity value).

Final PFAS data gathering rule under TSCA; January 2023:

U.S. EPA published a draft proposed data gathering rule under TSCA Section 8(a)(7) that would require collection of information on PFAS manufactured since 2011.  This rule is anticipated to be finalized by January 1, 2023.
Office of Water:
National enforceable drinking water regulations for perfluorooctanoic acid (PFOA) and perfluorooctane sulfonic acid (PFOS); Fall 2022/Fall 2023:

U.S. EPA is proposing to regulate PFOA and PFOS under the Safe Drinking Water Act (SDWA) by publishing federally enforceable drinking water standards.  The proposed rule is expected to be issued in Fall 2022, with a final regulation expected in Fall 2023.

Publish toxicity assessments and health advisories for several additional PFAS; Fall 2021/Spring 2022:

U.S. EPA is planning to finalize toxicity assessments for seven new PFAS [hexafluoropropylene oxide dimer acid and its ammonium salt ("GenX chemicals"), perfluorobutyrate (PFBA), perfluorohexanoic acid (PFHxA), perfluorohexanesulfonic acid (PFHxS), perfluorononanoic acid (PFNA), and perfluorodecanoic acid (PFDA)].  Finalized toxicity assessments will allow U.S. EPA to issue water quality health advisory levels.  Currently, U.S. EPA has health advisory levels for PFOA and PFOS only.  As we've seen with PFOA and PFOS, although the U.S. EPA health advisory levels are not federally enforceable, they can lead to states and local jurisdictions setting their own enforceable standards based on these values.

Increased monitoring requirements in National Pollutant Discharge Elimination System (NPDES) permits; Winter 2022:

U.S. EPA is planning to use existing authority under NPDES to obtain additional PFAS water release information.  Most notably, U.S. EPA is planning to include monitoring requirements in federally-issued NPDES permits (i.e., NPDES issued by U.S. EPA in MA, NH, NM, DC, territories, federal waters, Indian Country, and federal facilities in DE, CO, VT, WA) for facilities that are "expected or suspected" to have PFAS present.  Additionally, U.S. EPA will be issuing new guidance to states that do not fall under the federally-issued NPDES permits to urge those states to do the same.  The monitoring requirements are expected to utilize U.S. EPA Method 1633, which covers 40 unique PFAS chemicals.  ALL4 has already seen PFAS monitoring requirements in select NPDES permits, and this provision of the Roadmap is only expected to increase that frequency.
Office of Land and Emergency Management:
Designation of PFOA and PFOS as hazardous substances; Spring 2022/Summer 2023

U.S. EPA is developing rulemaking to designate PFOA and PFOS as "hazardous substances" under the Comprehensive Environmental Response, Compensation and Liability Act (CERCLA).  This designation would require facilities with PFOA and/or PFOS-containing materials on-site to report certain releases of these materials.  The proposed rule is expected in Spring 2022, with a final rule expected in Summer 2023.
Office of Air and Radiation:
Further development of technical foundation for future air regulation; Ongoing

Critical to regulating PFAS air emissions is the ability to accurately measure and quantify emissions.  As such, U.S. EPA is continuing research and efforts in several key areas:

Develop monitoring approaches (stack and ambient) for measuring PFAS
Develop information on cost-effective mitigation technologies
Increase understanding of fate and transport of PFAS air emissions
Use of EJSCREEN for PFAS air pollution evaluations
Use information collected from other programs (e.g., TRI, TSCA) to develop air release data and identify sources of PFAS air emissions
Propose listing of certain PFAS as hazardous air pollutants (HAP)
Office of Research and Development:
Further development of U.S. EPA-approved sampling and analytical methods; Ongoing

U.S EPA is continuing to develop the list of approved sampling and analytical methods for measuring PFAS in air, water, and soil. This effort will be ongoing, but new methods nearing development are:

Draft total adsorbable fluorine method for wastewater for potential laboratory validation (Fall 2021)
Draft method for measuring additional PFAS in air emissions (Fall 2022)
Draft methods and approaches for evaluating PFAS leaching from solid materials (Fall 2022)
Cross-Program Goals:
Develop smaller subcategories of PFAS to allow the addressing of multiple PFAS at once; Ongoing

U.S. EPA is working to divide the large, diverse class of PFAS chemicals into smaller subcategories in order to streamline regulations and more quickly address public health concerns. For example, U.S. EPA plans to use toxicity and toxicokinetic data to categorize PFAS by hazard. Additionally, U.S. EPA plans to categorize PFAS based on removal technologies. This categorization will help prioritize future actions. As you can see, PFAS continues to permeate various environmental regulatory sectors, and although the Roadmap still speaks in fairly general terms, it's clear U.S. EPA is hyper-focused on developing PFAS-based regulations that will extend to most programs, resulting in potential impacts to the environmental regulated community.
If you have any questions or would like further information on this roadmap, please reach out to me at kturney@all4inc.com.