U.S. EPA Releases Draft Guidance on "Ambient Air"
Posted: December 3rd, 2018
Authors:
Dan D.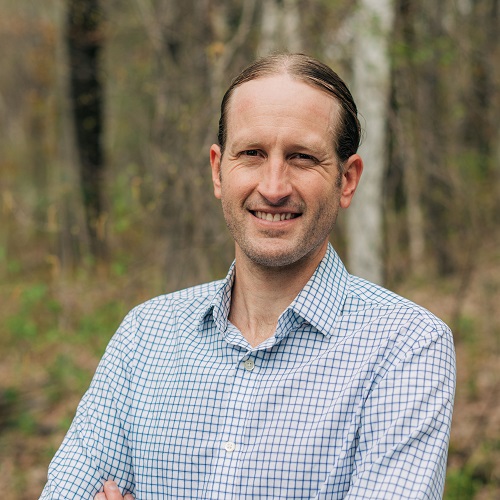 If you howl at the moon long enough, eventually you will capture someone's attention.  When you are trying to get the attention of others to cause change, you might find the length of howling and the volume of your howl to be longer and louder than usual.  ALL4 has been publicly howling about how ambient air is defined since 2014 and was part of a stakeholder group that presented the issue to U.S. EPA in the fall of 2014.   But it appears that howling about how ambient air is defined has finally been noticed and U.S. EPA has issued draft guidance for assessing ambient air (public comments are being accepted until December 21, 2018).
Historically, U.S. EPA has defined ambient air as air external to a building and air to which access by the general public is not prohibited by a fence or physical barrier.  A determination of where ambient air begins is important when facilities must provide demonstrations [e.g., New Source Review (NSR) permitting, Title V permit renewal, state-only air permitting] that their air emissions do not result in concentrations that exceed a National Ambient Air Quality Standard (NAAQS) through air quality modeling.  Normally, the air quality modeling studies that are used for NAAQS demonstrations calculate the highest concentrations close to the emissions release point and lower concentrations at locations farther downwind.  Thus, if a facility is able to demonstrate that ambient air begins at greater downwind distances, lower air quality modeled concentrations are likely to result.  As the NAAQS have been established at lower concentration levels and shorter time intervals (i.e., 1-hour), the air quality modeling results for ambient air locations are more critical than ever.
So what has U.S. EPA done after listening to stakeholders?  Well most importantly, they have acknowledged that technology can play a role in defining areas to which the public is restricted.  U.S. EPA identified security cameras, drones, and future technologies as an equivalent to physical barriers or fences as measures to restrict the general public's access from areas that are owned or controlled by a facility.  U.S. EPA also recommends that consideration of the facility location, size, and type, the local land use setting (i.e., rural, urban, nature and size of population), and other factors that might be related to public accessibility be evaluated in defining the extent of ambient air.
For some facilities that have distinctly defined and fenced property boundaries, low emissions, and well dispersed stacks, the guidance to interpret how ambient air is defined will have little benefit.  However, there are many, many facilities for which U.S. EPA's guidance will provide relief from an antiquated assessment of how ambient air is determined.  If your facility has a project that is being held up due to air quality modeling concerns at ambient air locations, contact us to discuss how U.S. EPA's revised ambient air guidance may offer relief to you.
What's the next issue that we'll start howling about?   Well, we've often wondered if a bias exists in the development of the NAAQS because of the focus on "sensitive" populations whose exposure responses to pollutant concentration levels serve as an important basis for developing the NAAQS.  If health conditions such as obesity or diabetes are more prevalent and result in lower pollutant concentrations thresholds causing health effects, is the real solution to protecting public health lowering air concentration levels?  Or instead of focusing on lower and lower pollutant concentration levels, should possible underlying health conditions be addressed?  Perhaps an approach to developing the NAAQS that looks equally at all parts of the general public instead of biasing the NAAQS for sensitive populations should be investigated.  Almost 50 years of air quality legislation and regulation have cleaned the air dramatically, but has a point been reached where we may need to consider new methodologies for assessing what concentration levels protect the health and welfare of the general public?  If you have any questions or want to discuss air quality modeling, I can be reached at ddix@all4inc.com or 610-933-5246 x118.