U.S. EPA Proposes Revisions to Ambient Lead Monitoring Network
Posted: January 4th, 2010
Author:
All4 Staff

On October 15, 2008, U.S. EPA revised the National Ambient Air Quality Standards (NAAQS) for lead from 1.5 micrograms per cubic meter (µg/m3) to 0.15 µg/m3, measured as total suspended particles (TSP). In January 2009, U.S. EPA received a petition to reconsider the lead monitoring requirements from several non-governmental organizations (NGOs). On July 22, 2009, as a result of the petition, U.S. EPA announced that it would reconsider portions of the ambient monitoring requirements for airborne lead. On December 23, 2009, U.S. EPA proposed to revise the ambient monitoring requirements for measuring airborne lead. These rule amendments are envisioned to improve the lead monitoring network to better assess compliance with the revised NAAQS.
The October 2008 lead NAAQS included revisions that were intended to improve the ambient lead monitoring network. The final rule included provisions to add stationary source oriented monitors near sources with reported National Emissions Inventory (NEI) actual emissions of lead of greater than one (1) ton per year (tpy) and to place new monitors in each Core Based Statistical Area (CBSA) with a population of 500,000 or more people. U.S. EPA had originally estimated that 236 new or relocated monitoring sites would be needed to meet the October 2008 monitoring requirements.
U.S. EPA is now proposing to change the stationary source oriented lead emissions monitoring threshold to 0.50 tpy. As a result of the July 2009 reconsideration, U.S. EPA re-evaluated source specific ambient lead data and determined that a 1.0 tpy monitoring threshold could overlook stationary sources whose emissions could cause a lead NAAQS exceedence. The analysis used NEI data and lead monitoring data to derive source-specific emission thresholds from existing source oriented monitoring sites. As a result of this analysis, U.S. EPA is proposing to change the source oriented monitoring threshold to 0.50 tpy.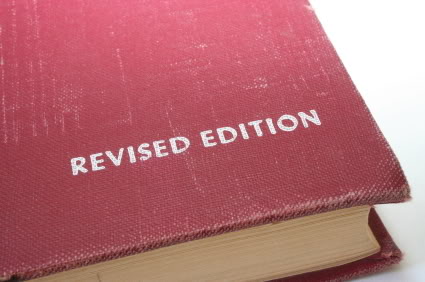 State and local regulatory authorities would use the new 0.50 tpy threshold to determine whether an air quality monitor is required to be placed near a facility that emits lead. U.S. EPA is also proposing to require lead monitoring at sites comprising the "NCore Network" instead of the current requirement to place lead monitors in each CBSA with a population of 500,000 or more people. U.S. EPA envisions the NCore Network as a long-term, multi-purpose, multi-pollutant monitoring network that provides data useful for NAAQS attainment decisions. Under the current proposal, lead monitoring at NCore sites would begin January 1, 2011. The proposal would expand the October 15, 2008 lead monitoring network by requiring an additional 160 monitors near sources (0.5 tpy) of airborne lead and by requiring 80 additional monitors at NCore stations.
Should this proposal be approved, you will probably see an ambient lead monitor being located near your facility in 2011 if you have reported actual lead emissions of 0.50 tpy or greater. ALL4 recommends that facilities check the accuracy of their reported actual lead emissions and submit corrected actual lead emissions data to the NEI as appropriate.