U.S. EPA Proposes Denial of NHSM Rulemaking Petition: A Summary and What This Means For Your Facility
Posted: February 22nd, 2022
Authors:
Kyle W.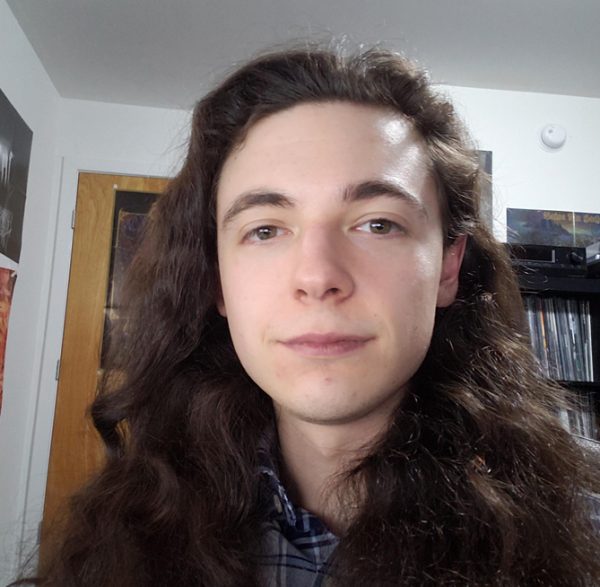 On January 28, 2022, U.S. EPA published a proposed response to a rulemaking petition received on December 7, 2018 from the American Forest and Paper Association (AF&PA), Association of American Railroads (AAR), Treated Wood Council (TWC), American Short Line and Regional Railroad Association (ASLRRA), and American Wood Council (AWC) requesting revisions to the Non-Hazardous Secondary Materials (NHSM) regulations promulgated at 40 CFR Part 241.  The first two requests from the petitioners focused on increasing opportunities to burn materials such as creosote-treated railroad ties (CTRT) as fuel, while the third requested revisions to the definition of paper recycling residuals (PRR) as non-waste fuel.  Here is a quick summary of the requested amendments, proposed U.S. EPA response, and a discussion on potential implications for your facility:
The petition requested that the legitimacy criterion for comparison of contaminants in an NHSM to fuels the unit is designed to burn under 40 CFR Part 241 be changed from "mandatory" to "should consider." This change could expand the types of NHSM that facilities would be able to burn as fuel in their combustion units. U.S. EPA is proposing to deny this request on the grounds that the legitimacy criterion exists to prevent an NHSM with significantly higher contaminant levels than the fuels the unit is designed to burn from being considered a non-waste fuel.
The petition also requested to remove associated "designed to burn" and other limitations specifically for CTRT, arguing that the designed to burn criterion result in different classifications for the same material when burned in one unit versus another. This change would allow facilities burning biomass but not fuel oil in their boilers to burn CTRT as fuel. U.S. EPA is proposing to deny this request, arguing that the design to burn criterion is fundamental to the NHSM program because it is the primary mechanism for identifying which traditional fuel should be used as the basis for determining whether contaminant levels in the NHSM are comparable to or less than the traditional fuel being replaced. S. EPA states that NHSM rules are meant to classify an NHSM in order to apply the appropriate emissions standards under Sections 112 and 129 of the Clean Air Act (CAA); thus, it is appropriate to consider an NHSM a non-waste fuel in a unit designed to burn a comparable fuel, and a solid waste in a unit that is not designed to burn a comparable fuel. As a result of community concerns in some locations regarding burning CTRT as fuel, U.S. EPA is requesting public comment on the potential health and environmental impacts associated with managing and processing CTRT prior to combustion, in addition to approaches to addressing these issues.
The petition requested that the definition of PRR be revised. The primary request was to remove the condition that PRR that "contain more than small amounts of non-fiber materials … are not paper recycling residuals." This change would have removed ambiguity from the definition of PRR. U.S. EPA is proposing to deny this request, arguing that the reason non-fiber materials (e.g., clays, starches, waxes and adhesives, plastics, filler and coating additives, and dyes and inks) are not considered PRR is due to lack of a meaningful heating value and no contribution to energy recovery. However, U.S. EPA is proposing to reduce the regulatory uncertainty by revising the PRR definition to include a numerical limit of two percent on non-fiber materials above which a residual is no longer considered a PRR. The numerical limit is based on data from the Institute of Scrap Recycling Industries Guidelines for Paper Stock, which is a guideline on the amount of non-fiber material that should be in a bale of paper that will be recycled, not the amount of non-fiber material that should be in the PRR that will be combusted for energy recovery. The revised definition also updates language surrounding PRR composition from "composed of primarily wet strength and short wood fibers" to "composed primarily of fibers that are too small or weak to be used to make new paper and paperboard products."
In addition to the regulatory changes, the petition also expressed concern regarding the impact of railroad tie storage timeframes on NHSM classification, stating that U.S. EPA's consideration of railroad ties that have been stored for a year or longer without end-use determination are considered "discarded" is "incompatible with the realities of railroad operations." U.S. EPA's response clarified that NHSM must be processed before being transferred off-site in order to be considered a non-waste fuel, unless a petition demonstrating the material has not been discarded is submitted under 40 CFR 241.3(c).
It is also worth noting that U.S. EPA has evaluated environmental justice impacts of the proposal and have determined that the proposed action would not have disproportionately high and adverse health and environmental effects on minority, low-income, and/or indigenous peoples, while granting the requests of the petition would have a disproportionately high and adverse effect on these populations.
U.S. EPA will be accepting comments until March 29, 2022.  Here are a few things to take into consideration if your facility combusts NHSM if and when U.S. EPA's propositions are finalized, as well as how U.S. EPA's response to the petition may impact the rule:
In order for your NHSM to be considered a non-waste fuel as opposed to a solid fuel, you must continue to demonstrate that the NHSM you are combusting has comparable or lower contaminant levels than the traditional fuels your unit is designed to combust. For example, if you operate a boiler that is only designed to combust natural gas but want to combust CTRT, the CTRT would be considered a solid waste because natural gas has significantly lower contaminant levels than CTRT. However, CTRT combusted in a boiler that is designed to combust biomass and fuel oil would be considered a non-waste fuel due to the higher contaminant levels of biomass and fuel oil and comparability of the contaminant levels to those in CTRT.
As currently proposed, you would need to demonstrate that you meet the 2 percent limit on non-fiber materials to be considered PRR under the NHSM rule. However, as noted above, the proposed 2 percent criterion is not based on non-fiber content of PRR. Industry is preparing comments on this proposed change and will submit data to support an alternate definitional change to PRR.  Watch for what PRR definition is finalized and evaluate whether your PRR meet the criteria.
If you have any questions, feel free to contact me at kwalburn@all4inc.com or at (678) 599-9011.