U.S. EPA Finalizes Flexible Permit Rule (Again)
Posted: October 26th, 2009
Author:
All4 Staff

On October 6, 2009, U.S. EPA finalized a flexible permitting rule that was initially proposed on September 12, 2007 (see our February 2008 4 The Record article for an analysis of the proposed rule). The rule was previously finalized on January 13, 2009, but was subsequently reviewed by U.S. EPA in response to the memo on regulatory review issued by the White House on January 20, 2009 (see our February 2009 4 The Record article for an analysis of the final rule). The rule revises the Title V regulations to allow for the development of flexible air permits (FAPs). It should be noted that by U.S. EPA's own assertion, the final rule is a reaffirmation of "existing regulatory provisions that currently afford reasonable opportunities for operational flexibility…" In other words, there is really nothing new in the final rule. On the bright side, U.S. EPA reiterates its support for FAPs and describes how FAPs can currently be obtained under existing individual State Implementation Plans (SIPs). The flexibility provisions provided in the rule and described in its preamble have been tested and evaluated for over a decade through a pilot flexible air permitting program and have been previously described in U.S. EPA White Paper No. 3.
The final flexible permit rule retains the alternative operating scenario (AOS) and approved replicable methodology (ARM) provisions described in the proposed rule. The now-defined AOS term will replace the term "operating scenario" in the Title V rules. ARMs are envisioned to facilitate the implementation of advanced approvals and AOS under a Title V permit and to reduce the need for permit modifications consistent with the Title V regulations. The originally proposed "Green Group" concept has been excluded from the final rule. Click here to read the final rule.
The Green Group revisions that were included in the proposed flexible permitting rule were arguably the revisions with the most potential to provide operating flexibility to sources. The flexible permitting policy discussions included in the preamble to the rule are consistent with the discussion in the proposed rule and affirm U.S. EPA's support of advanced approvals and other flexible permit concepts that can be supported by SIPs.
The flexible permit rule builds upon U.S. EPA's experience with flexible permits and the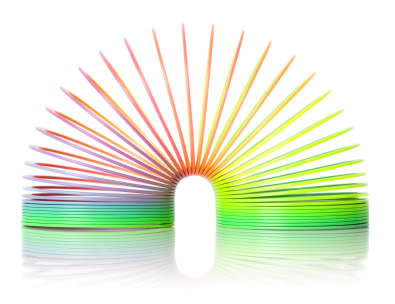 plantwide applicability limit (PAL) rules promulgated in December 2002. They also confirm U.S. EPA's support of permitting flexibility mechanisms. The flexible permit rule provides several implementing tools that can facilitate flexible permit terms and conditions in accordance with existing U.S. EPA guidance. However, facilities that desire a flexible operating permit will likely need to continue to rely on existing regulatory programs (i.e., PALs), related U.S. EPA guidance (i.e., White Paper 3), past flexible permit precedence, and actual negotiation of flexible permit terms and conditions with permitting authorities where supported by SIPs.