There's No Place Like Home…
Posted: June 6th, 2016
Authors:
Dustin S.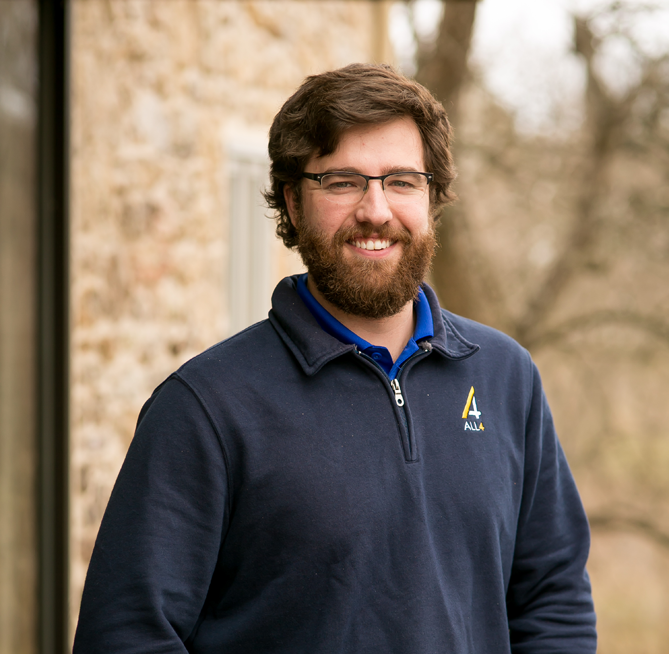 "One of the biggest things we can learn is what our potential aspirations can be." – Myself. Sounds like a famous quote…I Googled it, it's not.
I recently had a chance to visit my undergraduate campus, California University of Pennsylvania (Cal U), and give a presentation about my Master's thesis research from the University of Wyoming and how it led to me working at ALL4. I was the President of the American Meteorological Society chapter there for 2 years, played on the hockey team, and called it my home for 4 years. To prepare for the hour-long talk I was planning to deliver to the Earth Science students and faculty, I considered what I would have like to have known most coming out of my undergrad degree. What is that, you ask?
Where is this degree going to get me in life?
As a college student I never truly understood where my life would take me. Maybe because few had asked me "where do you see yourself in 5 years?" And my answer was simply, "with a job, in my field of study, with a Master's degree." That was all well and good, but it left some questions unanswered: What job? What would I define as being 'in my field of study?' What do I want to get my Master's degree in? If I get it in this topic will it prepare me for a job in that area?
So many questions, and I had the answer to none of them as graduation approached! All I knew was that I was moving across the country to Wyoming in August 2012 to an apartment I had never seen with my then fiancée, now wife, to work on a project that I hadn't even picked out yet.
Elevator pitch for my Thesis project I ended up working on:
My project involved measuring methane emissions from oil and natural gas wells located in the Upper Green River Basin in Western Wyoming. The purpose was to determine the methane leakage rate as a percent of production to determine the benefits of natural gas over coal energy and help fine tune emissions inventories with some actual field operation measurements instead of relying mainly on lab tests under controlled conditions. We measured downwind concentrations via ground and air platforms and back-calculated emissions rates to ensure the methane emissions were attributed mainly to the oil and gas wells in the basin.
(Hopefully you were going to the 12th floor of White Hall, the tallest building in Wyoming, and the elevator stopped a few times on the way up so I could squeeze all of that in.)
After completing my Master of Science degree at the University of Wyoming, I realized I had the same question running through my head.
Where is this degree going to get me in life?
Sometimes the best piece of advice you can give someone about a career is opening their mind to a path they never knew existed. So began my talk entitled "Oh, the places you'll go! Oh, the things you will see! What could you do, with your Cal U (Earth Science) Degree!"
Cheesy? Yes! Effective? I'd like to think so…
As a Cal U student I didn't realize how rare it was to actually get a job in 'my field of study' until I saw my upperclassmen friends graduate and struggle to break into the field of meteorology. They got jobs, yes, and some even got very good ones, but they weren't all in our field. So the college student answer to "where do you see yourself in 5 years?" of "with a job, in my field of study, with a (B.S. or M.S.) degree" was at that point two-thirds correct…vaguely.
What do I, personally, attribute to not getting a job in your field of collegiate study (and no it's not the economy)?
Realizing the vastness of things you can do that will fit your education and aspirations.
My potential aspiration was to be a professor, at a university, in the field of meteorology. I quickly learned in graduate school that wasn't for me. So, what else was on the table? Forecasting for the National Weather Service, research at an atmospheric company, working on meteorological equipment, ENVIRONMENTAL CONSULTING (whatever that is!)?
Environmental consulting was definitely not on my list before I found zero jobs to apply for 'in my field of study.' Hence, why I worked at a restaurant serving beer and pizzas for $9/hour, roughly 20 hours a week with a Master's degree in Atmospheric Science for an entire summer.
Then I stumbled upon ALL4's website after searching 'Air Quality jobs.' After reading about the services ALL4 provides, I realized that my degrees have opened possibilities that I never imagined! So, after learning about the work they do and deciding that ALL4 looked like a great company to work for (spoiler: it is!) I decided to send in my resume, because, hey, as the Great One says "you miss 100% of the shots you don't take." – Wayne Gretzky.
Now that is a famous quote…didn't have to Google that!
And guess what…I'm here. And guess what else, less than a year into working here I am already calling this company 'home.'
ALL4 has a great recruiting system for a smaller-sized company. We're always looking to find potential employees who are ready to contribute and who are dedicated to on-going professional growth. We realize it's not only about attending career fairs or uploading job postings to LinkedIn, it's also about building relationships. That's a big part of the reason I visited my alma-mater to share my experience. It wasn't so much to 'sell ALL4,' but to share the idea of a potential career opportunity many students may not have known about otherwise.
So, where will you be in 5 years!? I recommend that you challenge yourself to take that question into careful consideration. I still don't know for sure, but I can say with great certainty I know where I want to be more now because I have answered those lingering questions.
Want to know more about the Cal U Earth Science department and the courses it offers or about the University of Wyoming and my Master's thesis? Contact me at dsnare@all4inc.com.
Want to learn more about working at ALL4 and what we have to offer? Check out the rest of our website. We have air quality consultant positions at the technical staff level for the PHL and WDC Offices, as well as Project Manager positions at ALL offices available to apply for now! Please visit the careers page for more information.