The Latest News on Air Quality Requirements in Oregon
Posted: December 6th, 2021
Authors:
Dan D.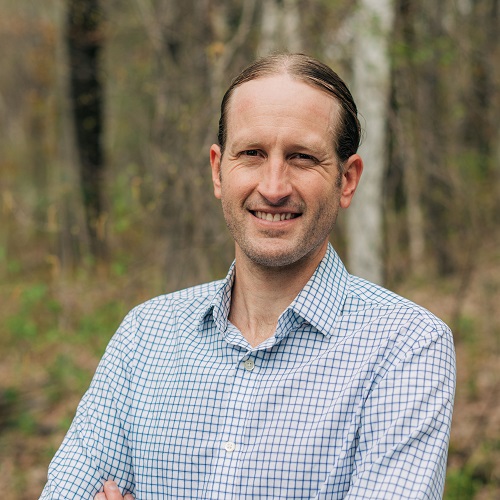 ALL4 has been keeping track of various air quality requirements in Oregon over the past few years.  We provide an update on the state's air quality modeling, regional haze, and greenhouse gas (GHG) requirements below.
Air Quality Modeling
The Oregon Department of Environmental Quality (DEQ) has implemented short-term National Ambient Air Quality Standards (NAAQS) modeling requirements for new facilities seeking to obtain a Simple or Standard Air Contamination Discharge Permit and has expanded requirements for existing sources with Simple, Standard, and Title V permits.  As part of the new modeling requirements, new Simple and Standard source facilities will have to demonstrate compliance with the 1-hour sulfur dioxide (SO2), 1-hour nitrogen dioxide (NO2), and 24-hour particulate matter with a diameter of 2.5 microns or less (PM2.5) NAAQS using air dispersion modeling.  Existing sources that have already been called into the Cleaner Air Oregon (CAO) health risk assessment permitting program have the option to perform short-term NAAQS modeling concurrently with their CAO health risk assessment as a way to avoid being subject to DEQ modeling fees twice.  For existing sources that have not been called into the CAO health risk assessment permitting program DEQ plans on developing a prioritization process similar to the CAO prioritization process to call facilities in to conduct short-term NAAQS modeling.  As of November 2021, DEQ has not yet completed the prioritization process or identified a timeline for existing facilities to conduct short-term NAAQS modeling.
Previous to these new short-term NAAQS modeling requirements, only facilities that triggered New Source Review (NSR) significant emissions rate (SER) thresholds were required to conduct NAAQS air quality modeling demonstrations.  However, DEQ current rules authorize DEQ "to prevent violation of an ambient air quality standard caused or projected to be caused substantially by emissions from the source as determined by modeling, monitoring, or a combination thereof" [OAR 340-226-0140(1)].  As part of the development of the new short-term NAAQS modeling requirement DEQ noted that the SERs were developed in 1980 before any 1-hour NAAQS were set and because of this may not be protective of the short-term NAAQS.  Currently, there are no emissions thresholds that would exempt a facility from the new short-term NAAQS modeling requirements; however, DEQ is working on developing short-term emissions thresholds (SETs) which are expected to be available in late 2021.
Air Toxics
The Oregon DEQ adopted rules to integrate the recently established Cleaner Air Oregon (CAO) risk assessment program with the original Oregon Air Toxics program, adopted in 2003.  The adopted rules aligned the Oregon State Air Toxics program and the CAO program by:
Creating one list of toxicity values (previously there were two),
Strengthening the process for setting and reviewing toxicity values for future changes to the list of chemicals and their toxicity values, and
Clarifying CAO requirements for facilities and addressing inefficiencies in the risk assessment process.
The adopted rules became effective on November 17, 2021.  More information on the adopted rules can be found in an Oregon DEQ fact sheet here.
Regional Haze
The Regional Haze Rule (RHR) was promulgated in 1999 at 40 CFR Part 51, Subpart P.  The U.S. EPA developed the RHR to meet the Clean Air Act (CAA) requirements for the protection of visibility in 156 scenic areas (Class I areas) across the United States.  The goal of the RHR is to return visibility in these areas to natural conditions by 2064.  The RHR established visibility milestones for each planning period called the uniform rate of progress (a.k.a. glide path) at each Class I area.  Oregon recently developed a proposed RHR state implementation plan (SIP) revision for the 2021-2028 planning period.
The proposed SIP revision focused on sources of SO2, nitrogen oxides (NOX), and particulate matter less than 10 microns (PM10).  DEQ requested air pollution control analyses from facilities with combined allowable emissions of these pollutants above a threshold based on the distance of the facility to the nearest Class I area.  DEQ established a cost effectiveness threshold of $10,000 per ton of pollutant reduced, based on allowable (not actual) emissions, a prime rate of 3.25%, and 30 year equipment life.  Several facilities chose to reduce their allowable emissions to avoid additional controls, but DEQ has proposed to impose additional control requirements on a handful of Oregon facilities in the SIP revision whose analyses showed that changes could be implemented for less than $10,000/ton.  These improvements include combustion improvements (e.g., better combustion controls, low-NOx burners), continuous emissions monitoring, and removal of No. 6 fuel oil as a permitted fuel.  It will be interesting to see whether DEQ modifies its draft SIP based on public comments and what U.S. EPA's comments are on the draft.
Greenhouse Gas Rulemaking
DEQ is also engaged in rulemaking to establish a new Climate Protection Program (CPP) to reduce GHG emissions in Oregon and address the effects of climate change.  Per the DEQ website, the objective of the Greenhouse Gas Emissions Program of 2021 is to:
Establish a new program to set limits on greenhouse gas emissions from significant sources in Oregon, including large stationary sources, transportation fuels, and other liquid and gaseous fuels;
Define regulatory applicability and program requirements; and
Prioritize equity by promoting benefits and alleviating burdens for environmental justice and impacted communities.
The proposed rule utilizes two approaches:
Declining and enforceable caps on GHG emissions from the combustion of fossil fuels, and
Best-available emissions reductions for other site-specific emissions at facilities, such as those from industrial processes.
Sources subject to the caps would include natural gas utilities (there are no coal-fired power plants in operation in Oregon) and suppliers of gasoline, diesel, kerosene, and propane that exceed the threshold for inclusion.  The annual cap would be scaled down on an annual basis, starting with 28.2 million metric tons of carbon dioxide equivalent (MT CO2e), down to 6 million by 2050.
Sources subject to the best available emissions reduction approach would include existing permitted facilities with annual covered emissions that meet or exceed a threshold of 25,000 MT CO2e and proposed new facilities anticipated to exceed the threshold.
DEQ held public meetings on September 22nd and 30th, 2021 and accepted public comments through October 25th, 2021.  The comments are currently under review and it is expected that the proposed rule will be further refined and presented to the state's Environmental Quality Commission for consideration in late 2021.
Summary
The latest updates on the short-term NAAQS modeling requirements, updates on the RHR SIP, and GHG rulemaking will be posted on DEQ's webpage in the coming weeks and months.  For more information on any Oregon air regulatory topic, please contact Dan Dix at ddix@all4inc.com or at 610.422.1118.