Sustainable Aviation Fuels
Posted: June 7th, 2023
Authors:
Susan I.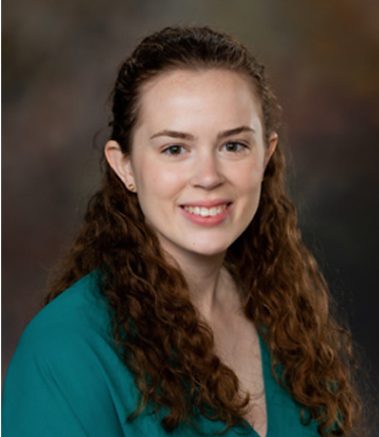 With growing interest in carbon neutrality from industry, government, and consumers, the aviation industry is under increasing pressure to reduce its carbon footprint. Sustainable aviation fuels (SAFs) offer a potential solution by reducing greenhouse gas (GHG) emissions, decreasing dependence on fossil fuels, and potentially being produced locally.
What Are Sustainable Aviation Fuels?
Air travel is a significant contributor to carbon emissions, responsible for approximately 2.5% of global GHG emissions1. The aviation sector is beholden to fluctuating oil prices and limited geographic availability due to its dependence on fossil fuels2. One solution to this problem is the use of SAFs.
SAFs are a potential alternative to traditional jet fuels and can be produced from renewable sources such as those listed below3:
Corn grain
Oil seeds
Algae
Other fats, oils, and greases
Agricultural and forestry residues
Wood mill waste
Municipal solid waste streams
Manures and other compost gases
Wastewater treatment sludge
Dedicated energy crops
The largest benefit of transitioning to SAFs is the significant decrease in carbon emissions. The combustion of jet fuel produces about 94 kilograms (kg) of carbon dioxide equivalents (CO2e) per million British Thermal Units (MMBtu). SAFs emissions factors vary depending on their composition but are estimated to be around 50 kg/MMBtu CO2e4. SAFs can be used in existing aircraft engines without the need for significant modifications or infrastructure changes5. Additionally, the many types of feedstocks available to SAFs can be grown in all locations, reducing transportation emissions, and decreasing dependence on fossil fuels2.
How Are SAF Being Implemented?
Globally, the combustion of jet fuel accounts for about 98% of the airline industry's carbon emissions. Delta Airlines has reported that it intends to transition to at least 95% SAFs by 2050 to meet their climate goal of net zero GHG emissions. Delta has made a deal with Shell for 10 million gallons of SAFs to be supplied to the Los Angeles International Airport (LAX). Because there is not currently enough SAFs to fully fuel airlines, Delta Airlines hopes to utilize deals such as this one to create higher demand and incentivize the production of SAFs6.
United Airlines has also announced that it will use SAFs on its flights departing from the San Francisco International Airport (SFO) which will result in about 10 million gallons of SAFs used in 20237. Several other airlines worldwide are making commitments to operate using SAFs in the next five years, including American Airlines, Alaska Airlines, Japan Airlines, British Airways, Qatar Airways, and Finnair. In September 2021, 60 companies agreed to work together toward using 10% SAFs by 2030 at an event for the World Economic Forum's Clean Skies for Tomorrow Coalition8.
In addition, the Inflation Reduction Act (IRA) of 2022 aims to increase domestic energy production and reduce carbon emissions by investing $369 billion in Climate Change and Energy Security Programs9. The IRA allocates $297 million to the advancement of SAFs and other low emissions aviation technologies10 and provides a $1.25 credit per gallon of SAF used by businesses11.
Closing
As stakeholders and government organizations are showing increasing interest in sustainability, many companies are quantifying their GHG emissions or carbon footprints. One way for businesses to improve their carbon footprint is to utilize airlines that are transitioning to SAFs. If a company does not transport products via plane, corporate sustainability can be improved by taking flights fueled by SAFs to meetings and conferences.
ALL4 offers climate and environmental, social, and governance (ESG) consultation services and can help companies evaluate their carbon footprints and meet their sustainability goals. For more information, contact Susan Iott at siott@all4inc.com.
---
References:
1Our World in Data – Climate Change and Flying: what share of global CO2 emissions come from aviation?
2International Air Transport Association – What is SAF?
3Office of Energy Efficiency & Renewable Energy – Bioenergy Technologies Office – Sustainable Aviation Fuels
4Advanced Biofuels USA – Quick Summary of Sustainable Aviation Fuels (SAF) Provisions in Inflation Reduction Act
5British Petroleum – What is sustainable aviation fuel (SAF)?
6ESG Today – Delta Outlines Decarbonization Plans, with Focus on Sustainable Aviation Fuel
7CSR Wire – United to Triple SAF Use in 2023, Adds SAF on Flights at San Francisco Airport
8i6 Group – Which Airlines Are Embracing SAF?
9Senate Democrats – Inflation Reduction Act One Page Summary
10U.S. Department of Transportation – Meeting to discuss the new Inflation Reduction Act (IRA) Section 40007 Grant Program Fueling Aviation's Sustainable Transition through Sustainable Aviation Fuels (FAST-SAF) and Low-Emission Aviation Technology (FAST-Tech)
11Internal Revenue Service – Treasury, IRS issue guidance on new Sustainable Aviation Fuel Credit