Significant Changes on the Way for California Emission Reporting
Posted: October 11th, 2021
Authors:
Aubree B.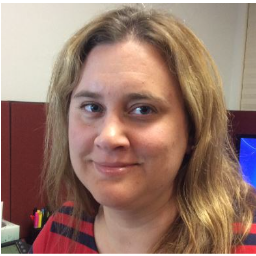 Over thirty years ago the State of California enacted the Air Toxics "Hot Spots" Information and Assessment Act, which was designed to provide direction to facilities reporting emissions data under the Emission Inventory Criteria and Guideline Regulation (EICG).  A need for a better understanding of stationary source emissions has driven the California Air Resources Board to make changes to reporting under EICG.  These recently approved changes, which are expected to phase in over the next decade, are expected to help make the program more consistent across the state, enhance access to emissions data, and require facilities to reduce risk to surrounding communities.
In addition to recently adopted changes to EICG, new requirements under Criteria Pollutant and Toxics Emissions Reporting (CTR) will overlap EICG and require a statewide effort to monitor and reduce emissions within communities classified as disadvantaged through additional pollution control, higher penalties, and enhanced availability of emissions data.
WILL I NEED TO SUBMIT SEPARATE REPORTS UNDER EICG and CTR?
The updates to EICG and new requirements under CTR are designed to have significant overlap.  Both requirements will utilize the same list of toxic substances required for reporting, the same requirements for reporting by industrial sectors, and the same reporting thresholds.  A facility's applicability to reporting to new CTR requirements is dependent on the air district the facility is situated in, if the facility is expected to have emissions of over 10 tons of criteria pollutants, or whether the facility required to report based on Appendix E of the for the Air Toxics "Hot Spots" Program.  The two programs are structured so that facilities applicable to both EICG and CTR will need to submit only one report.
WHAT IS NEW?
The most significant updates to EICG and CTR are the addition of upwards of 1,000 new substances to the list of reportable chemicals and inclusion of several reportable sectors including metal shredding, wastewater, landfill, and composting facilities.  Under recent updates, air districts will also look at new risk assessment methods, which has the potential to require facilities previously excluded from reporting to once again be subject to reporting requirements.  Changes also allow air districts to look at cumulative community air exposure as opposed to evaluating only the exposure from facility emissions.  Additionally, facilities subject to CTR requirements will be required to report annually as opposed to every four years and will need to include stack data for each emission source.
NEXT STEPS?
Since reporting under updated EICG and CTR is required starting with 2022 emissions data, it is critical for facilities in California to determine their potential reporting requirements as soon as possible.  ALL4 can assist California facilities in determining their potential recordkeeping, data collection, and reporting requirements to ensure they are ready for reporting of 2022 data.
If you have questions about EICG or CTR requirements, please reach out to Aubree Bovat at abovat@all4inc.com.