SBTi Releases Guidance for Maritime Decarbonization
Posted: January 30th, 2023
Authors:
James G.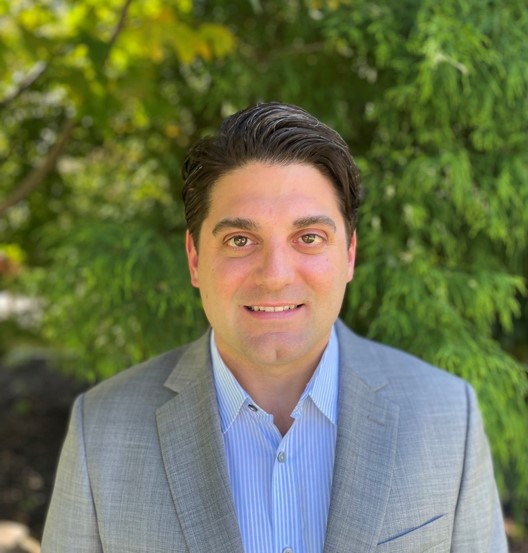 The maritime sector plays an important role in maintaining the global economy and is the foundation of international trade. There has been a growing call for the maritime industry to decarbonize its activities due to its present and future contributions to greenhouse gas (GHG) emissions which are accelerating global climate change. The United Nations Conference on Trade and Development (UNCTAD) reported that 80% of global trade by volume is carried by sea and that the maritime industry contributes to about 3% of global GHG emissions, an amount which is on pace to increase more than fivefold by 2050.1 As an industry that is heavily reliant on fossil fuels, there is an enormous opportunity for the maritime sector to decarbonize to assist in meeting the Paris Agreement's goal to substantially reduce GHG emissions this century to limit warming to less than 2 degrees Celsius, while pursuing efforts to limit the increase even further to 1.5 degrees Celsius.2 An International Council on Clean Transportation (ICCT) report found that although ocean-going ships could contribute to 17% of anthropogenic GHG emissions by 2050, "by mid-century marine emissions could be cut by as much as 71% from projections through operational changes, efficiency improvements, use of sustainable biofuels, and zero-emission technologies".3 Furthermore, according to a University Maritime Advisory Services (UMAS) Transition Strategy Report, the maritime industry must scale up climate action and cut its carbon dioxide (CO2) emissions by 45% by 2030 and reach net-zero by 2040 to get on track and meet the global climate goals.4  
The call to decarbonize the maritime industry led to the November 2022 publication of the Science Based Target initiative's (SBTi) guidance titled Science Based Target Setting for the Maritime Transport Sector. This world's-first maritime decarbonization guidance was designed for shipping companies that own and operate ocean-going vessels and for those setting targets for supply chain emissions associated with maritime trade. The SBTi is an international initiative that seeks to define best practices in emissions reductions and net-zero targets in line with climate science and is considered the "gold standard" for certifying companies' decarbonization targets. To date, more than 4,000 companies that have submitted science-based commitments and targets, with more than 2,000 already being approved. Working in conjunction with the World Wide Fund for Nature (WWF), the Smart Freight Centre (SFC), and UMAS, the new SBTi maritime guidance covers the movement of all goods and people on shipping vessels, and most importantly, outlines how much and how quickly shipping companies need to cut their GHG emissions to be in line with the global goals set forth by the Paris Agreement.5 
The SBTi maritime guidance was developed for all users and providers of marine transportation services and applies to maritime types such as ship owners, ship operators, ferry operators, commodity traders, consumer goods companies, cargo owners, charterers, cruise companies, commuters, and logistics service providers. The two main components of the SBTi maritime guidance include the technical guidance and the corresponding toolkit, including a GHG calculator, which shipping companies can use to measure the carbon intensity of their various activities and assist in the setting of near- and long-term science-based targets related to their owned operations. The new SBTi maritime guidance and toolkit provide shipping companies with an approach that can enable and clearly communicate their adoption of a strategy unambiguously aligned with the Paris Agreement. 
There are several emerging technologies that shipping companies are seeking out to start their maritime decarbonization journeys. The use of alternative fuels other than fossil fuels for powering ships including the use of hydrogen and ammonia is the most promising advancement in recent years. According to the International Energy Agency (IEA), "ammonia and hydrogen will be the main marine fuels if the world reaches net-zero in 2050, accounting for about 60% of the market together, and with ammonia occupying the largest share".6 Hydrogen and ammonia have the potential to be fundamental in decarbonizing the global maritime industry due to both gases being widely traded commodities with the global infrastructure already in existence to produce, store, and transport it for maritime purposes. Furthermore, unlike electric batteries, hydrogen and ammonia fuel cells need to be fueled less frequently and are better suited to larger ships that take longer, international routes.  
There are a few companies that are paving the way to help decarbonize the maritime industry using hydrogen and ammonia instead of fossil fuels. A great real-world example of the potential hydrogen can play in decarbonizing the maritime industry can be seen through the company Future Proof Shipping. Future Proof Shipping, based out of the Netherlands, successfully retrofitted its inland container vessel Maas to run on 100% hydrogen using fuel cell technology and has plans to retrofit an additional vessel in 2023.7 In addition, Amogy, is a great example of a company striving to use ammonia as its main fuel source for its maritime activities. Amogy is developing a chemical reactor that takes ammonia stored in fuel tanks and ​converts it into its constituent parts of hydrogen and nitrogen.8 The hydrogen flows through a fuel cell, which converts chemical energy into electricity to drive the motors of the ships. Companies like Future Proof Shipping and Amogy will help propel the global adoption of hydrogen and ammonia alternative fuels for shipping purposes because they have the technology to do so. This will help other companies adopt the technology and innovate accordingly, making the transition away from fossil fuels less painful for the industry.  
If you are interested in learning more about how ALL4 can assist your company with its environmental, social, and governance (ESG) goals, including setting a scienced-based target with the SBTi, please reach out to ALL4's James Giannantonio, Managing Consultant of ESG & Sustainability, at jgiannantonio@all4inc.com. 
Sources: