OLEM EJ Action Plan – What Does the Future Hold?
Posted: February 7th, 2022
Authors:
Karen T.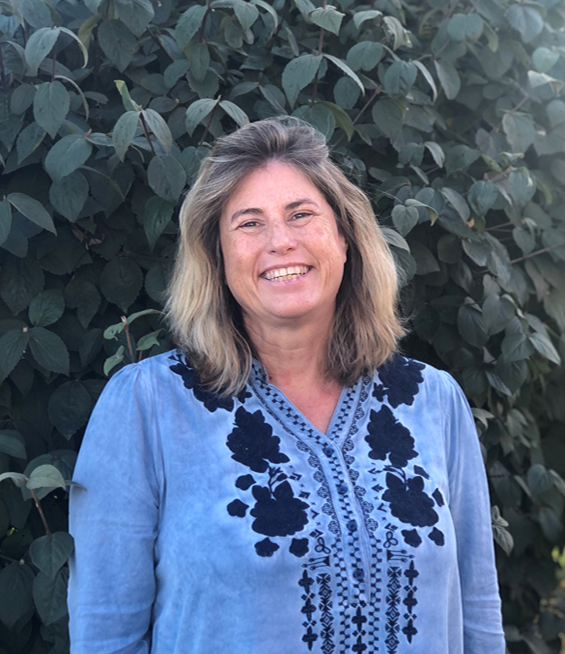 The United States Environmental Protection Agency (U.S. EPA) Office of Land and Emergency Management (OLEM) Environmental Justice (EJ) Draft Action Plan was released on January 5, 2022 in response to President Biden's two executive orders (EO), EO 13985 and EO 14008, that direct federal agencies to promote and work toward achieving the administration's EJ goals.  The plan covers areas to strengthen compliance, incorporate EJ considerations, improve community engagement, and support the Justice40 initiative. EO 14008 created the Justice40 initiative, which has a goal to deliver 40% of the overall benefits of federal dollars to disadvantaged communities.
The EJ initiatives presented in the plan range from enhanced public communication and involvement to enhanced compliance (U.S. EPA audits for specific facilities and programs).  As with any new plan or proposed regulation, understanding the areas that could affect operations and compliance in your business is important.
On January 26, 2022, U.S. EPA released additional actions under EJ following the "Journey to Justice" tour conducted by U.S. EPA administrator Michael Regan.  The first of these actions have been taken in Louisiana, Mississippi, and Texas but are expected to be expanded to other states quickly.
What changes are on the horizon for OLEM?
Strengthening the Risk Management Plan regulation – U.S. EPA plans to propose rules to reincorporate key prevention and response measures of the 2017 RMP Amendments rule. It will also include requirements to strengthen accident and prevention programs that are in or near EJ communities. Final rules expected in summer 2023.
Inspections of facilities with Spill Prevention Control and Countermeasures (SPCC) Plans and Facility Response Plans (FRP) – U.S. EPA plans to analyze facilities in EJ communities that are required to have SPCC Plans or FRPs in place during the 2022 fiscal year. Once the initial analyses are complete, U.S. EPA plans to increase inspections for facilities, targeting locations or sectors that are more likely to be non-compliant and in EJ communities.  These enhanced inspections will continue through fiscal year 2025. 
Use of Airborne Spectral Photometric Environmental Collection Technology (ASPECT) to provide continuous evaluation missions (CEMs) – U.S. EPA plans to use ASPECT to provide CEMs for EJ communities, climate change and enforcement. CEMs would be specific air missions flown to characterize chemical pollutants in communities of concern, produce EJ-focused data products highlighting data coverage, and collect air quality data to support state/federal air quality standard violations enforcement. This is expected to be operational in 2 to 4 years. Currently, ASPECT is available to assist agencies supporting hazardous substance response, radiological incidents, and situational awareness.
Resource Conservation and Recovery Act (RCRA) Hazardous Waste Treatment, Storage, and Disposal Facility (TSDF) Universe Analysis and Mapping – This initiative is an initial analysis of about 3,777 Corrective Action facilities using EJSCREEN indicators and a longer-term RCRA TSDF universe mapping effort and analysis of about 8,000 facilities to identify potentially vulnerable communities and areas that would benefit from increased funding and support. This initiative will map and provide publicly available information on RCRA TSDF sites and could affect future permitting of new or existing sites within EJ communities.
Exploration of Potential Revisions to RCRA State Grant Terms and Conditions – U.S. EPA is exploring changes to the terms and conditions of state grants with primacy. The changes would incorporate U.S. EPA's EJ focus and priorities in the states' programs.  The timing on this item is dependent on state budget cycles and U.S. EPA regional negotiations with states.  If incorporated, it may require states to amend or create regulations to incorporate EJ initiatives.
What is Administrator Regan rolling out now?
While the OLEM plan provides a longer-term strategy, Administrator Regan, after his Journey to Justice tour, has started implementing parts of the plan and expanded on it in certain areas.
Administrator Regan broadened the inspections for SPCC plan inspections to "aggressively using its authority to conduct unannounced inspections of suspected non-compliant facilities, as needed to protect public health. When facilities are found to be non-compliant, U.S. EPA will use all available tools to hold them accountable". Facilities should expect to see more U.S. EPA multi-media inspections in EJ focused areas, but also in other communities too.
Administrator Regan also intends to "hold companies more accountable for their actions in overburdened communities with increased monitoring and oversight of polluting facilities".  Regan broadened the issue to "deploying a new program called the Pollution Accountability Team (PAT) to expand air monitoring capacity, utilizing assets such as the ASPECT airplane, GMAP mobile air monitoring vehicle, and additional air pollution inspectors to enhance enforcement." Additionally, Administrator Regan is "mobilizing agency resources to invest in community air monitoring to better protect people and public health in vulnerable areas".
Administrator Regan continued his line of action to include "pressing state and local elected officials to take urgent action to better protect the most overburdened communities".
ALL4 will continue to monitor EJ developments and provide periodic updates.  With enhanced monitoring and inspections expected through this administration, facilities should take this time to evaluate its compliance status.  If you have any questions, please reach out to either Rich Hamel rhamel@all4inc.com or Karen Thompson kthompson@all4inc.com.