NPDES Permitting: Best Practices and Watch Outs
Posted: December 17th, 2020
Authors:
Lizzie S.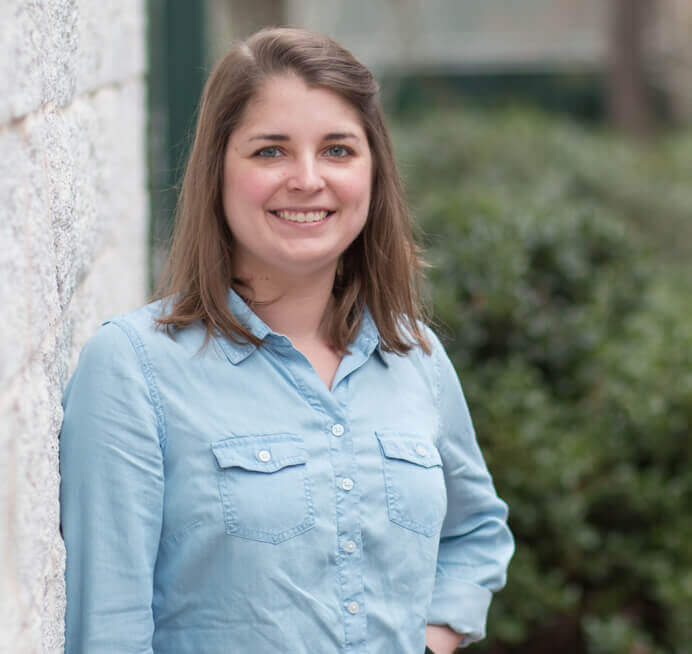 If you participated in the Air and Water Conference co-hosted by ALL4 and EBS in September 2020, you may have attended my presentation on industrial wastewater National Pollutant Discharge Elimination System (NPDES) permitting best practices and watch outs.  Since NPDES renewals only come around every five years, we wanted to provide a resource for our clients to refer to during future permitting endeavors.
What is NPDES?
NPDES is a national program with the purpose of reducing pollutants in discharges to water of the U.S. (WOTUS), established by the Clean Water Act (CWA).  If your facility discharges wastewater from an outfall to WOTUS, you very likely have an NPDES discharge permit, which has to be renewed every five years.  You may also have an NPDES permit if your facility discharges to a publicly owned treatment works (POTW).
Best Practices
When should I start working on my NPDES renewal application?
Generally speaking, the sooner the better!  Renewal applications must be submitted 180 days prior to the expiration date of the permit.  Depending on the complexity of the permit, whether changes are being requested, and the required sampling, ALL4 recommends getting started with a renewal application six months to a year prior to the due date.
What changes can I request in my NPDES renewal application?
With sufficient technical justification, changes to permit limits, units of measure (e.g., concentration or mass-based), monitoring frequencies, and pollutants monitored can all be requested in an NPDES renewal application.  Think about changes you would like to make, which permit limits or conditions cause extra burden, and consider how you might justify a change.  If you have technology-based effluent limitations, think strategically about the production plans for your facility – is a production increase on the horizon within the next permit term? Include the projected date of the increase and projected production rates in the renewal application for the agency's consideration in updating your permit limits.
We have also seen clients request special considerations for heavy rainfall (such as a temporary outfall) or alternative monitoring, such as monitoring E. coli rather than fecal coliform for facilities with large wastewater treatment systems that are home to wildlife.
Other Best Practices
Understand the technical basis for your permit limitations and requirements – this will arm you with the information needed to request changes and negotiate with the agency issuing your permit.
Be aware of the receiving water body's water quality status – Is your receiving water impaired? Is there a Total Maximum Daily Load (TMDL) in the works?  Are there watershed-level regulatory changes or drivers that may impact your facility (e.g., Chesapeake Bay initiatives)?
Enroll corporate and/or facility management, as appropriate, especially for determining the production values to list in your application for determining technology-based effluent limits.
If your industry has an environmental trade group, reach out for their input and available resources.
Set up a pre-application meeting with the agency that will issue your NPDES permit. Review any changes you plan to request as part of the renewal and ask about anything you should expect in your renewed permit.  Take advantage of the opportunity to build a relationship with your regulator and have a collaborative discussion!
Watch Outs
Sampling and Analysis
NPDES renewal applications normally require effluent sampling and analysis beyond the routine requirements of the permit.  Be sure you understand state- or industry-specific requirements for the parameters to analyze, the number of sampling events, and the conditions of sampling events (this is a great topic to discuss during a pre-application meeting).  Thoroughly review the required analyses with your laboratory and discuss sample collection and handling requirements such as hold time, sample volume, sample handling and method detection limits.  Conduct sampling early on so that there is time for repeat sampling in the event of a data quality issue, lost or damaged samples, or unexpected results.  Finding a lab, acquiring sample bottles, collecting samples, shipping samples, and receiving results can take a couple of months, so start this process early!
Cooling Water Intake Structure
Cooling water intake structures are defined as intake structures withdrawing at least 2 million gallons per day (MGD) of flow, 25% of which is used exclusively for cooling purposes.  Facilities with cooling water intake structures are required to provide additional information in the NPDES renewal process and must implement one of seven options to reduce mortality to fish and other aquatic organisms, and facilities withdrawing 125 MGD or more have additional obligations.  Many facilities have intake structures that do not meet the definition of a cooling water intake structure; if your facility falls in that category, be sure to maintain supporting documentation.
Other Watch Outs
Be sure to use the most current permit application forms and regulatory guidance.
Some states are transitioning to electronic submittal of NPDES renewal applications, which could require setting up accounts or registering your facility in a new system.
Allow time for feedback from corporate and/or facility management, as appropriate.
NPDES Permit Issuance Process
Once the agency issuing your NPDES permit has reviewed your permit application, they will issue a draft renewal permit.  You may or may not have the opportunity to review the draft permit and provide comments to the regulatory agency before the draft goes to public comment.  NPDES renewals typically undergo a 30-day public comment period prior to permit issuance.  When you review the draft, look out for: differences from the previous permit, which could include requested changes, changes to standardize permit language across facilities, new reporting requirements, or new limits.  Also review any accompanying documents such as a Fact Sheet, Narrative, or Statement of Basis.
If you do not understand the regulatory basis for a new requirement or if changes you requested were not granted, do not be afraid to submit comments or request a call with the agency to discuss.  You will have to live with your permit conditions for the next five years, so advocate for a permit that works for you, with sound regulatory basis.
If you have questions regarding NPDES permitting, please contact Lizzie Smith at lsmith@all4inc.com or at (770)-999-0269.