New Source Review Rule Update
Posted: February 10th, 2009
Author:
All4 Staff

In September 2006, U.S. EPA proposed three (3) separate revisions to the Federal New Source Review (NSR) air permitting rules. The proposed revisions were intended to address and clarify some of the more detailed aspects of implementing the major NSR program. The proposed changes addressed:
Debottlenecking – the undefined concept of accounting for emissions changes at emission units upstream and downstream of a new or modified emissions unit.
Project Netting – the ability to include emissions decreases that occur as part of a project in the first step of the NSR applicability determination.
Aggregation – the procedure for combining emissions increases from separate but related projects when determining NSR applicability.
On January 12, 2009, U.S. EPA took final action related to the three (3) proposals. First, in response to comments received on the 2006 notice, it withdrew the proposed debottlenecking rule changes. Any clarity that the regulated community had hoped for on this lingering NSR issue is gone. With regard to project netting, U.S. EPA announced that they would not be taking any action at this time. However, U.S. EPA is still considering the proposal. They were careful to note that any statements made in the 2006 notice about project netting do not change U.S. EPA's interpretation of the current rules. This is not helpful since the regulatory language of the actual rule can be interpreted (and is interpreted by several state regulatory authorities) to allow project netting. The good news is that the proposal was not withdrawn, so there is still hope.
The bulk of the recent action centered on the aggregation issue. Simply put, U.S. EPA's position on aggregation as stated in the January 12, 2009 notice is that "multiple nominally-separate activities that are sufficiently interrelated should be grouped together and considered a single project for the purpose of Step 1 in the NSR applicability test." This basic position has evolved over time as U.S. EPA policy. In the 2006 proposal, U.S. EPA proposed regulatory changes that were intended to codify this policy. Specifically, the definition of the term "project" was expanded to require that multiple projects that are dependent on each other to be economically or technically viable must be considered as a single project. In this recent action, U.S. EPA withdrew the proposed rule changes and instead clarified the existing policy in the language of the notice.
One item of note with respect to the U.S. EPA's position on aggregation is explained in the January 2009 notice. They stated that they "believe that if a previous physical or operational change has operated for a period of three or more years, permitting authorities may presume that the newly constructed change is not substantially related to the earlier change." They then went on to state that this is a rebuttable presumption paving the way for decisions to the contrary if an agency deems it appropriate. They avoided specifying that projects occurring with that same time frame, or a lesser one, were presumed to be interrelated.
The bottom line is that when evaluating NSR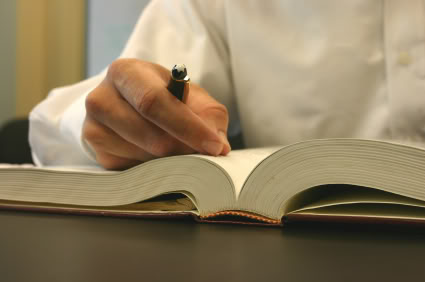 applicability to proposed projects at your facility, debottlenecked units will still need to be considered. In addition, U.S. EPA's position regarding "project netting" has not changed (i.e., emissions decreases that result from your project can only be included in the Step 2 netting analysis). Finally, when your facility is planning multiple projects you must consider U.S. EPA's position on aggregation. Are the projects technically or economically dependent? Is one project viable without the other? You will want to know the answers before you do the permitting, not when you receive a Section 114 letter from U.S. EPA.
One final note as we go to press: on February 9, 2009, U.S. EPA announced that the Agency's final action on aggregation discussed above was being stayed until May 18, 2009. This was done in response to the memo on regulatory review issued by the White House on January 20, 2009. The stay will allow the new administration more time for review and reconsideration of comments previously received regarding the rule.