New Source Review Reform: An Update (The Journey Continues)
Posted: June 21st, 2018
Authors:
Colin M.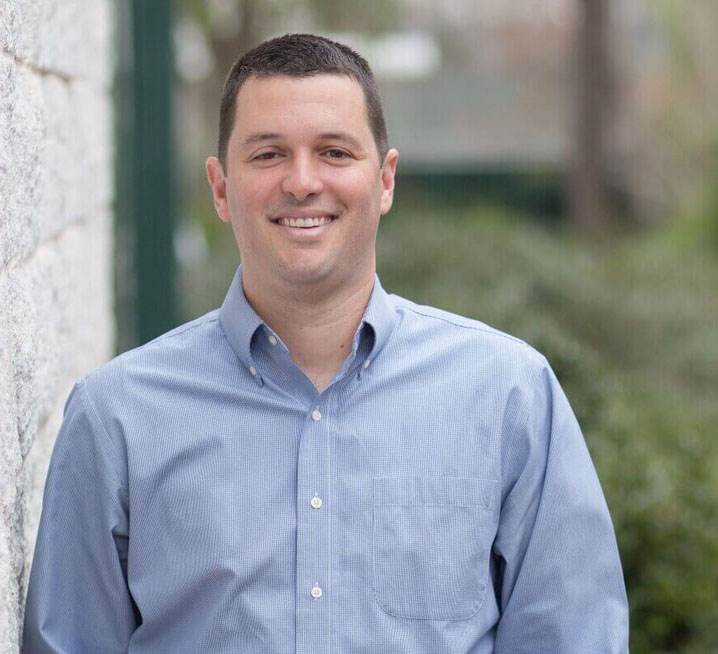 Note:  this article assumes that the reader has a basic knowledge of the New Source Review permitting applicability process.  For those readers looking for more background, more details on the process can be found here.
In our most recent 4 The Record Article, Roy Rakiewicz provided background on the New Source Review (NSR) construction permitting program and examined how historic rulemaking activity by the U.S. EPA during the George W. Bush Administration could be an accurate indicator of upcoming NSR reform activity.  This look to the past was driven by the fact that William Wehrum, the current U.S. EPA Air and Radiation Program Administrator, was also involved during the Bush Administration working on similar regulatory program activities.  Since Roy's update, we have had more of an opportunity to digest the most recent U.S. EPA NSR policy guidance and have a clearer picture of what is next.  This article is intended to update you on the latest activity and to provide insight into how to apply the most recent policy guidance activity to your projects.
The Policy Guidance Documents
While there have been Presidential memoranda covering the air permitting and National Ambient Air Quality Standard (NAAQS) review process, there are two NSR related guidance documents that are particularly impactful to day to day air quality permitting projects:
The Projected Actual Emissions enforceability memo released in December of 2017.
The Project Emissions Accounting memo released in March of 2018.
Projected Actual Emissions Enforceability

This memo generally covered how U.S. EPA will be involved (or not) in reviewing and enforcing the establishment of projected actual (post-project) emissions projections made for modification to existing major stationary NSR facilities.  Projected actual emissions (PAE) is a term defined by the NSR rules that is used (in accordance with the applicable rule) by major facilities to assess NSR applicability for modifications.  PAE, as used in NSR applicability determinations, are typically scrutinized by state regulatory agencies that are implementing state-specific NSR programs.  In the memo, U.S. EPA stated their intention to leave PAE calculations up to the applicant and to serve in an enforcement role only in the event that actual emissions, after a project is implemented, exceed the PAE presented in the construction permit application.  This distinction is important because it places the burden on facilities to make solid emissions projections, and leaves the decisions regarding these estimates up to the facility and permitting agency (not up to U.S. EPA enforcement).
Project Emissions Accounting

The basics of the Project Emissions Accounting memo can be found in Nick Leone's blog introducing the guidance.  In summary, the guidance does two important things:
Allows for emissions decreases that are a part of a project being evaluated to be included in "Step 1" of the NSR applicability assessment.  Under the previous policy, only emissions increases could be included in Step 1.
States that the emissions decreases utilized in Step 1 do not need to be federally enforceable limitations because they are based on PAE (which, inherently, are not emissions limits).
These actions are in the context of the typical NSR applicability process that involves assessing emissions changes from the project being considered to see if "Step 2" (netting) is required.  Step 2 accounts for unrelated emissions increases and decreases during a contemporaneous lookback period that are summed with the project emissions changes.  Due to a combination of previous U.S. EPA guidance on netting and differing state agency netting practices, this step can add significant complications on its own to the NSR applicability process.
Accounting for emissions decreases during Step 1 of the applicability process is a common-sense measure that can streamline the evaluation for environmentally beneficial projects.  The simple example involves a boiler replacement.  I'll borrow from Nick's previous writeup:
"A common scenario impacted by [the project emissions accounting guidance] is the replacement of an emissions unit (e.g., installation of a new, higher capacity boiler).  Under the new policy, the emissions decreases from a boiler being replaced can be subtracted from the potential to emit (PTE) of the new boiler being installed, thereby increasing the likelihood that the calculated step one emissions changes would not exceed NSR significant emissions increase thresholds.  Under the previous policy, only the PTE of new boiler could be considered under step one, greatly increasing the likelihood that step two netting would be required and allowing for other unrelated emissions increases to be pulled into the evaluation, possibly changing the NSR outcome when compared to the new policy".

The more complex application of the guidance applies to facility-wide projects that typically include a subset of physically modified equipment along with a host of "affected" equipment (not being physically modified but seeing a throughput/production increase as a result of the project).  Under the previous guidance, situations where PAE are lower than baseline actual emissions (i.e., emissions decreases) were "set to zero" and removed from strategic considerations of the NSR applicability process.  Under the new guidance, those projected emissions decreases could serve as a key aspect of an NSR avoidance strategy.  Emissions decreases from modified and affected emissions units can occur for a number of reasons:
A regulatory obligation resulted in an emissions reduction (in this instance baseline actual emissions (BAE) would need to be adjusted downward to reflect current emissions limits).
An operational change resulted in quantifiable emissions decreases.
A change to a control device for maintenance or operational purposes resulted in a quantifiable emissions decrease.
These emissions decreases, assuming they are associated with emissions units that are modified or affected for the current project being evaluated, could be utilized as part of the NSR applicability process without becoming federally enforceable emissions limits based on the new U.S. EPA guidance.
NSR Applicability Considerations at the State Level
There can be no authoritative advice given on state-specific project emissions accounting principles because the U.S. EPA guidance addresses the Federal NSR program.  The majority of state agencies implement their own NSR programs and can interpret their programs as they choose, even if their regulatory language closely mirrors the Federal regulatory language.  That means that decisions on emissions decreases and how they are handled will be at the discretion of the state agency.   We would recommend addressing the following areas with the state agency for your next project:
Confirm agreement on the basic principle that emissions decreases that are part of the project be included in Step 1 of the applicability process.
Summarize the Step 1 emissions decreases, the equipment that is involved, and the driver behind the emissions decreases.
Understand how the state agency will want to see the emissions decrease "tracked"; either as projected actual emissions that are tracked and/or reported after the project or as a Federally enforceable emissions limitation.  It is reasonable to assume that state agencies could want more assurance in the way of tracking, testing, or monitoring to document an emissions decrease than an emissions increase, even if the emissions increase is a projection rather than a Federally enforceable limit.
Even if the next big project isn't defined, it will always be helpful to understand BAE and PAE for the primary emissions sources at your facility.  With this understanding, you can identify those emissions unit and pollutant line items that show an emissions decrease, identify why the emissions decrease is being calculated, and be better equipped to more quickly utilize those emissions decreases in the state agency conversations outlined above.
What's Next?
Upcoming U.S. EPA guidance/rulemaking is anticipated on the following topics:
Guidance around the interpretation of ambient air as it relates to the placement of modeled receptors in areas to which the general public does not have reasonable (or legal) access.
Guidance and rulemaking around the aggregation of separate projects for assessing NSR applicability that will add clarity (and boundaries) to that process.
We will continue to keep you updated as U.S. EPA's reform activity continues.  If you have questions (or good examples of the reforms in action!) feel free to contact me at cmccall@all4inc.com or 908.328.9429.