New Chemicals Added to Toxics Release Inventory
Posted: February 7th, 2023
Authors:
Aubree B.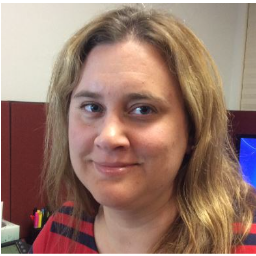 On November 30th U.S. Environmental Protection Agency (U.S. EPA) finalized a rule in response to a petition submitted by the Massachusetts Toxics Use Reduction Institute (TURI) requesting 25 chemicals be added to Toxic Release Inventory (TRI) reporting list. Although the petition from TURI requested 25 chemicals, the final rule approved 12 chemicals to be added to the TRI reporting list. 
Reports for the following 12 chemicals manufactured, processed, or otherwise used above TRI reportable thresholds will be due July 1, 2024 based on calendar year 2023 data. 
Dibutyltin dichloride (Cas No. 683-18-1)   polyvinyl chloride stabilizer, veterinary 

 

1,3-Dichloro-2-propanol (Cas No. 96-23-1)  

 

Formamide(Cas No. 75-12-7) 

 

1,3,4,6,7,8-Hexahydro-4,6,6,7,8,8-hexamethylcyclopenta[g]-2-benzopyran (Cas No. 1222-05-5)

N-Hydroxyethylethylenediamine (Cas No. 111-41-1)

Nitrilotriacetic acid trisodium salt (Cas No. 5064-31-3)

p-(1,1,3,3-Tetramethylbutyl)phenol (Cas No. 140-66-9)

 

1,2,3-Trichlorobenzene (Cas No. 87-61-6)

 

Triglycidyl isocyanurate (Cas No. 2451-62-9)

 

Tris(2-chloroethyl) phosphate (Cas No. 115-96-8)

 

Tris(1,3-dichloro-2-propyl) phosphate (Cas No. 13674-87-8)

 

Tris(dimethylphenol) phosphate (Cas No. 25155-23-1)

 
These chemicals are typically used in processes including, but not limited to, fragrance, metal cutting additive, polyvinyl chloride stabilizer, watercolor binder, pulp and paper processing, lubricants, production of silicones, polyurethanes, adhesives, sealants, paints, lacquers, resins, plastics, herbicides, insecticides, pesticides, fuel additives, surfactants, detergents, industrial cleaners, emulsifiers, specialty solvents, powder coating, curing agents, and flame retardant. 
Additionally, U.S. EPA classified 1,3,4,6,7,8-Hexahydro-4,6,6,7,8,8-hexamethylcyclopenta[g]-2-benzopyran, a chemical used in cleaning products, laundry detergent, fabric softener, air fresheners, scented candles, plastic and rubber products, and paper products, as persistent, bioaccumulative, and toxic (PBT), and assigned a 100-pound threshold.  Note that the de minimis exemption does not apply to PBT chemicals. 
Since the chemicals due to be added to TRI reporting list are used in a wide range of activities ALL4 suggests evaluating chemical usage in advance of the July 1 ,2024 reporting deadline to ensure continued compliance with TRI reporting requirements.   
For additional information regarding preparation of TRI reports please consider attending the informational webinar being hosted by ALL4 in April 2023. Additionally, if you have any questions or would like any assistance preparing calendar year 2023 TRI reports, please contact Aubree Bovat at abovat@all4inc.com.