Meet JP Kleinle
Posted: September 30th, 2020
Authors:
JP K.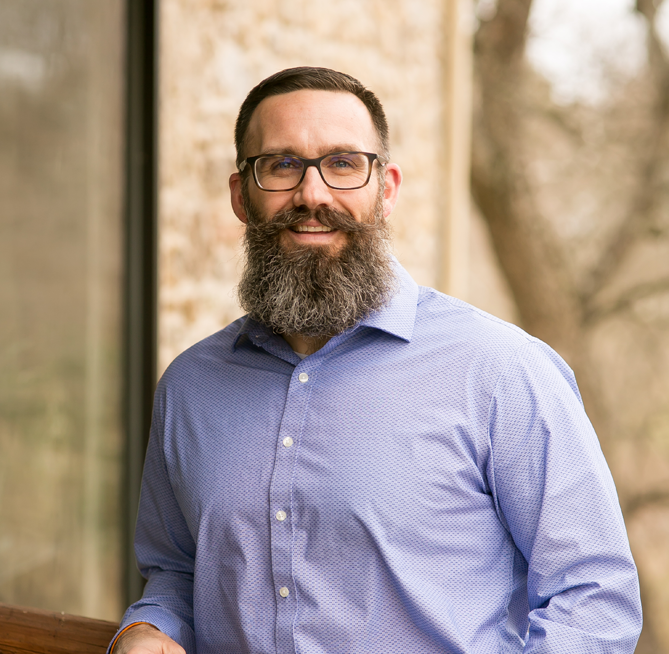 JP Kleinle // Project Management Director // Philadelphia Office
Any pandemic projects currently in the works at the Kleinle house?
The 'Paver Project' is currently in full swing! This is my first time doing one and it's going well. In fact, I'd give myself an A-/B+ on this inaugural project. Cutting and securing the wall caps is the only task remaining.  We're looking forward this fall to enjoying the outdoors and having some fires.
What inspired you to become an environmental consultant?
I really enjoy meeting people and problem solving. Environmental consulting has a lot of variety and you're working with multiple clients at any given time who are in different market segments. For me it keeps the role challenging and fresh.
At ALL4 what's the superpower(s) that you're known for?
Structure. Feedback that I consistently receive from peers is that I have very structured systems in place. This is true, I find it enables me to keep myself feeling 'in balance'.
As the CMS Practice Area Leader, you are growing that business unit. What are the top 3 traits that you look for in team members?
1) Accountability: As a leader, there is a peace of mind in knowing team members are taking the initiative to do what is needed and strive to exceed expectations; 2) Curiosity: Someone who has an appetite for learning new things; raising the bar to continually challenge themself; and 3) Entrepreneurial: Ability to see a gap or risk for their clients and effectively lead a team in the creation of a solution; contribute to the sustainable-productivity of the growing practice area.
What are some of your interests outside of work?
A few come to mind – our family really enjoys being outdoors, so you'll find us camping, exercising, doing yard work together… I guess I can now add 'sitting on our new paver patio' to the list! An upside to the pandemic is that I've started woodworking again. Our family recently built a chicken coop. You can also find me coaching wrestling for my son's team – that's something I've really enjoyed the past several years and it allows me to stay connected to my days as a college wrestler.
What are your favorite things about working at ALL4?
Three come to mind: 1) There is a perpetual drive as individuals and an organization to improve, become better, and increase efficiency 2) Ability to chart your path at ALL4, seek new opportunities, and be supported by team members/leadership in making opportunities that you've identified come to fruition; and 3) The family vibe, my co-workers feel more like a work family.
To learn more about JP, please visit his profile. You can reach him at jkleinle@all4inc.com // 610.422.1120