Meet John Hinckley
Posted: October 12th, 2020
Authors:
John H.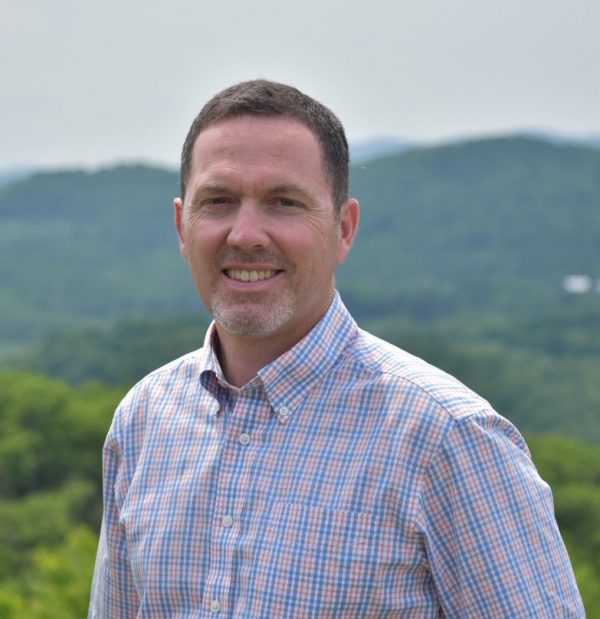 John Hinckley // Senior Project Manager // Vermont Regional Support
How does it feel being 'The New Kid on the Block'?
Well, it didn't take long to not be known as 'The New Kid' with our recent additions to the team! Onboarding has been great, and I've been able to hit the ground running with a lot of excitement and energy around expanding ALL4's brand in the New England market. On the technical side, I dove right in working with ALL4's clients in Vermont, New Hampshire, New York, Maine, Pennsylvania, Delaware, and Georgia, so it feels good to be contributing.
What has surprised you the most about working at ALL4?
There is a vast amount of knowledge and experience amongst my team members. As a new(er) employee, I have valued the "one for all, all for one" collaborative approach on projects. It has been awe-inspiring to work alongside ALL4's staff, who I get to learn from and vice versa.
What technical and regulatory drivers have your attention right now?
Two come to mind, and there is one that I'm keeping tabs on:
Changes to New Hampshire's air toxics rule (Env-A 1400) could trigger a number of permitting activities and possibly operational and mechanical changes at facilities to comply with newer, more stringent requirements.
New York State Department of Environmental Conservation (NYSDEC) proposed to revise the particulate matter (PM) emissions limits in Title 6, Part 227-1 of the New York Codes, Rules and Regulations (6 NYCRR 227-1) for stationary combustion installations. I recently wrote a blog describing the revisions that will likely reduce air emissions of particulate matter on the one hand, and which may trigger additional emissions control expenditures on the other hand.
Vermont has not formally proposed any changes to its air pollution control regulations in 2020; however, I'm still keeping tabs on this.
What's in store for 4Q2020 and as you look ahead to 2021?
I will be focusing on connecting in-person and virtually with existing/new clients, business partners, and colleagues to make a strong finish to 2020 and to gear up for 2021. Look for an upcoming blog from me regarding changes to New Hampshire's Env-A 1400 rule in a 4TR article…it may ultimately become a webinar, so stay tuned!
Cycling is one of your passions. What rides are on your fall bucket list?
Great question – so hard to narrow the choices down! Lately, I've been enjoying riding a new "gravel bike" on dirt roads, jeep roads, snowmobile trails, and even mountain bike trails (at least the smooth ones). There are quite a few Vermont dirt roads and trails I've yet to explore on my gravel bike. When I'm not watching my kids' soccer games, I'll spend my free time taking a ride. The more off-road, the better!
What three words would your teenagers use to describe you?
I polled them and got a range of "creative" answers. Figures! I should have known given my sense of humor. Here's the Rated G version: funny, caring, and a good listener.
To learn more about John, please visit his profile. You can reach him at jhinckley@all4inc.com // 610.422.1178
ALL4 is part of the New Hampshire Business & Industry Association
Read John's recent article, New York State Proposed Particulate Matter Emission Limits – Could they Affect your Facility?