Marcellus Shale – The Saga Continues…Or Does It?
Posted: August 17th, 2011
Author:
All4 Staff

On May 30, 2011, New York Governor Andrew Cuomo's office issued an order giving the New York State Department of Environmental Conservation (NYSDEC) until July 1, 2011 to complete a draft of an Environmental Impact Statement (EIS) outlining the processes and procedures to be implemented as permit conditions for drilling in the Marcellus Shale with the use of high-volume hydraulic fracturing ("hydrofracking"). On June 6, 2011, the New York State Assembly passed A.7400 (Sweeney)/S.5592 (Carlucci), a bill that extends the moratorium on new permits for natural gas drilling operations that use hydrofracking to June 1, 2012. The State Senate has apparently not taken any action on this bill. On July 1, 2011, NYSDEC released the latest draft of the EIS, which included the following recommendations:
A prohibition of hydrofracking in the New York City and Syracuse Watersheds.
A ban on drilling in primary aquifers and state-owned land including parks, state forest land, and wildlife management areas.
A prohibition of hydrofracking except on privately held lands under rigorous and effective controls.
A provision that NYDEC will draft and issue regulations to codify the recommendations into state law.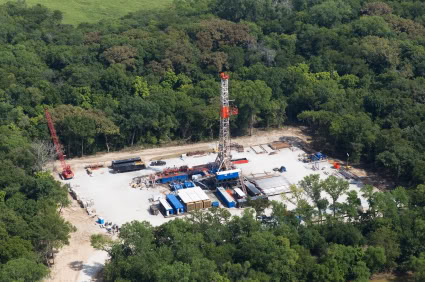 The recommendations include provisions related to drinking water, flowback water, community involvement, hydrofracking fluid chemical constituents, air quality, conservation, continued study, and development of an advisory panel to develop oversight, monitoring, and enforcement procedures and to establish a fee structure recommendation for drilling development. Based on these recent developments, we may see the beginning of permitted shale gas development in New York State sooner than was once thought.