Marcellus Shale in New York – The Saga Continues
Posted: June 20th, 2011
Author:
All4 Staff

While numerous drilling operations in Pennsylvania and West Virginia have begun to tap the vast natural gas resources in the Marcellus Shale formation during the past several years, New York has been, to put it mildly, reluctant to join the party. Drilling operations in the State have been on hold thanks to a December 11, 2010 executive order issued by then-Governor David Paterson. The executive order established a moratorium on new horizontal, high-volume, hydraulic fracturing ("hydrofracking") until July 1, 2011 in order to allow sufficient time for the New York State Department of Environmental Conservation (NYSDEC) to complete an Environmental Impact Statement (EIS) that outlines the processes and procedures to be implemented as permit conditions for drilling in the Marcellus Shale with the use of hydrofracking. As the expiration date of the moratorium approaches, legislative activity has picked up once again.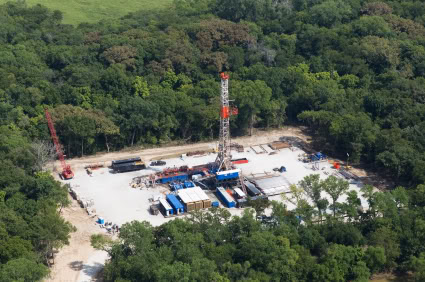 On May 30, 2011, Governor Andrew Cuomo's office ordered NYSDEC to complete a draft of the EIS by July 1, 2011. On June 6, 2011, the New York State Assembly passed A.7400 (Sweeney)/S.5592 (Carlucci), a bill that extends the moratorium on new permits for natural gas drilling operations that use hydrofracking to June 1, 2012. The legislation is similar to a bill that was vetoed by then-Governor Paterson last December that would have suspended both horizontal and vertical hydrofracking in New York. Supporters of the bill say that the extended moratorium is necessary to allow NYSDEC time to complete the EIS and to develop appropriate rules to regulate drilling operations. Those opposed to the bill point out that the technology in question has been used safely in New York since the middle of the 20th century and are also concerned about the potential employment impacts of the extended moratorium. The crux of the matter is that drilling of the Marcellus Shale in New York is not likely to begin any time soon and regulations for Marcellus Shale operations (air quality or otherwise) are still well in the future.
Please contact ALL4's Glenn Watson at 610.933.5246 x35 (gwatson@all4inc.com) with any questions regarding the decision to extend the moratorium in New York.