Looking Ahead to Maximum Achievable Control Technology (MACT) Rules Updates
Posted: January 19th, 2023
Authors:
Philip C.
Amy M.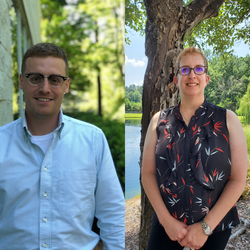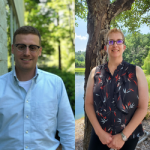 The U.S. Environmental Protection Agency (U.S. EPA) is currently working on several rulemakings under 40 CFR Part 63, National Emission Standards for Hazardous Air Pollutants (NESHAP).  For many of these rulemakings, U.S. EPA is under a court-ordered deadline to finalize rules by a certain date.  As a result, comment periods are expected to be short, so read on to learn if there are updates to rules that might affect your facility.
Chemical Sector Rules
2023 will be another busy year for the chemical sector.  We are expecting to see revisions to the following chemical related NESHAPs sometime this year:
Synthetic Organic Chemical Manufacturing Industry (i.e., the HON under Subparts F, G, H, and I);
The Generic Maximum Achievable Control Technology Standards for Ethylene Production (i.e., EMACT – Subpart YY);
Organic Liquids Distribution (i.e., OLD – Subpart EEEE);
Miscellaneous Organic Chemical Manufacturing (i.e., the MON – Subpart FFFF); and
Miscellaneous Coating Manufacturing (i.e., the MCM – Subpart HHHHH).
U.S. EPA's update to the HON rule is expected to have a large impact on a number of facilities.  The proposed rule is expected to be signed by March 31, 2023 and will include several changes as a result of the Agency's technology and discretionary risk review.  The Agency has indicated that the rule revisions will include amendments similar to those promulgated for the MON in August 2020, including new standards for ethylene oxide emissions and pressure relief devices (PRDs), and new monitoring requirements for flares.  U.S. EPA has also indicated that the proposed rule will include fenceline monitoring requirements for several pollutants of interest.  After considering comments on the proposed rule, U.S. EPA is required to sign the final rule by March 29, 2024.  We also expect to see updates to the Group I and II Polymers and Resins NESHAP in conjunction with the HON rulemakings.
On December 14, 2022, U.S. EPA signed a final reconsideration rule for the MON where they maintained the use of the 2016 Integrated Risk Information System (IRIS) value for ethylene oxide in assessing cancer risk.  The Agency is expected to propose another reconsideration rule addressing other issues in the MON, EMACT, and OLD in the near future, and hopefully prior to the compliance date for each rule.  This consolidated reconsideration rule will also address issues in the NESHAP From Petroleum Refineries rule (Subpart CC).  In the consolidated reconsideration package, U.S. EPA is expected to propose removal of the force majeure allowance for PRDs and flares, and the addition of degassing requirements for floating roof storage vessels.  U.S. EPA is expected to revise the decoking work practices in EMACT to address technical impracticalities identified by industry.  The Agency has also indicated they are considering a separate or alternative standard to the Modified El Paso Method to address water soluble hazardous air pollutants (HAP) in heat exchange systems regulated by the MON.
U.S. EPA is also expected to finalize amendments to the MCM technology review rule in 2023.  The Agency published proposed amendments on June 7, 2022 that included inorganic HAP standards for process vessels as a gap-filling measure in order to complete a technology review that was originally promulgated on August 14, 2020.  U.S. EPA is under a court-ordered deadline to finalize amendments by February 16, 2023.
Tires, Wood Products, Lime, and Ethylene Oxide Sterilizers
U.S. EPA is expected to issue a proposed rule addressing rubber mixing processes covered under the NESHAP for Rubber Tire Manufacturing (Subpart XXXX).  The proposed rule will address metal and organic HAP emissions from rubber tire mixers.  The Agency is expected to develop numeric or work practice standards based on responses to two information collection requests, the most recent of which was issued on December 13 and requires tire manufacturers to test their rubber mixing processes for HAP metals, particulate matter, total hydrocarbons, and five additional organic HAP.
U.S. EPA is also working on the Plywood and Composite Wood Products NESHAP and we expect to see both a proposal and final rule in 2023 as the Agency is under a court-ordered deadline for signature of the final rule by November.  The rule is expected to include new requirements for several types of equipment.  For biomass-fired dryers, U.S. EPA will likely develop either numeric or work practice standards for acid gases, mercury, polyaromatic hydrocarbons, dioxins, and particulate matter.  Presses are expected to gain standards for methylene diphenyl diisocyanate (MDI) and atmospheric refiners will likely receive standards for organic HAP.  We also expect U.S. EPA to propose and finalize work practice standards for organic HAP from lumber kilns.
On January 5, 2023, U.S. EPA published proposed revisions for Lime Manufacturing Plants to address previously unregulated HAP emissions.  The Agency is proposing emissions standards for hydrogen chloride, mercury, total hydrocarbon (as a surrogate for organic HAP), and dioxin/furans.  Existing sources would be required to conduct a performance test to demonstrate compliance with the emissions limits within three years of the final rule, and every five years thereafter.  Also included in the proposal are parametric monitoring requirements for thermal oxidizers and dry sorbent and activated carbon injection systems.
The Agency also intends to issue a proposed rule revising the Ethylene Oxide Emissions Standards for Sterilization Facilities (Subpart O) to reduce ethylene oxide emissions.  The proposal is expected to include controls for fugitive emissions, safety measures for chamber exhaust vents, process equipment improvements, and more efficient air pollution control devices.
Other Rules and Actions
U.S. EPA recently finalized a revision to the Site Remediation MACT that removes longstanding exemptions at 40 CFR 63.7881(b)(2) and (3) for Resource Conservation and Recovery Act (RCRA) and Comprehensive Environmental Response, Compensation and Liability Act (CERCLA) remedial actions at major sources of HAP.  The final rule was published on December 22, 2022, and was effective immediately, although site remediations existing as of May 13, 2016, have 18 months to comply. U.S. EPA did not change the requirement that an affected site remediation be co-located with a major source facility that is regulated by another NESHAP. If your facility is a major source, subject to at least one NESHAP, and has a RCRA or CERCLA remedial action ongoing, you will want to review this rule. We are still waiting to see U.S. EPA's response to petitioner claims that the rule should regulate non-organic HAP emissions from site remediation activities.
Although the Agency has received petitions for reconsideration of the final revisions to the Industrial Boiler MACT rule (Subpart DDDDD) that was published on October 6, 2022, U.S. EPA is not actively working on the Risk and Technology Review (RTR) for boilers or engines due to their other pending deadlines.  These other deadlines include:
Gasoline Distribution (Subparts R and BBBBBB) – final rule by June 2023;
Iron and Steel (Subpart FFFFF) – final rule by October 2023
Primary Copper Smelting (Subpart QQQ) – final rule by May 2024;
Primary Magnesium Refining (Subpart TTTTT) – final rule by May 2024; and
Coke Ovens: Pushing, Quenching, and Batter Stacks (Subpart CCCCC) – May 2024.
U.S. EPA is continuing to push forward with revisions to multiple MACT rules. A recent report from the Office of Inspector General identified multiple rules where U.S. EPA is behind on RTRs or technology reviews and there are several rules where the agency needs to fill regulatory gaps, so we expect to see MACT activity for the next several years. ALL4 can help you evaluate impacts to your facility and help you identify potential opportunities for comment. We can also help your facility plan for and implement changes in your compliance and reporting systems, and provide training on the rule changes for staff.  If you're interested in learning more about upcoming changes for a specific rule, please contact Philip Crawford for additional information.