Is Your Continuous Monitoring Data Leaving You Vulnerable and Exposed?
Posted: March 21st, 2017
Authors:
JP K.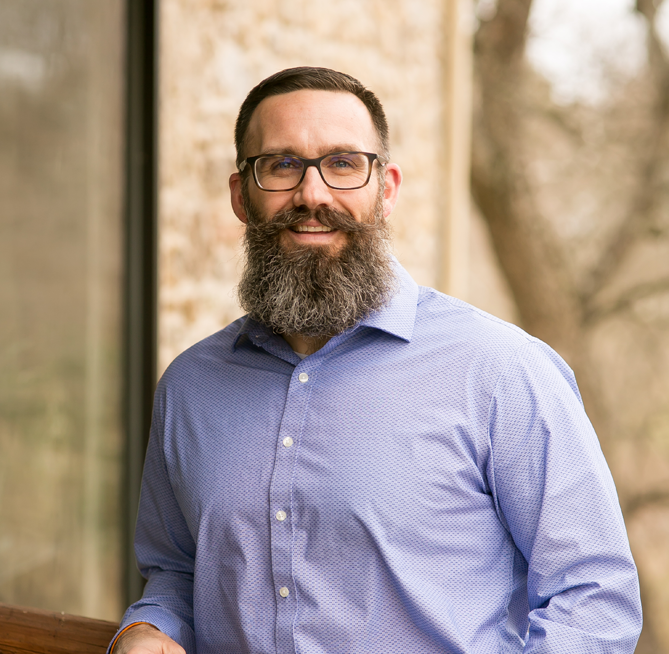 The U.S. EPA announced, in a 2013 blog, the terminology "NextGen" (U.S. EPA's Next Generation of Compliance and Enforcement) and its five interconnected components.  Fast-forward to the Spring of 2017…the U.S. EPA is continuing to implement their NextGen strategic plan.  So what does that mean to you?  I've listed a few items below that help frame the discussion of this blog.
NextGen means:
A shift toward electronic reporting.

U.S. EPA maintains a listing of regulations with electronic reporting requirements.

Expanded transparency by making information accessible to the public.

If you have not already, check out U.S. EPA's Webfire site to search and retrieve emissions reports, performance tests, and notifications.

The use of innovative enforcement approaches (e.g., data analytics and targeting) to achieve more widespread compliance.
It is clear that continuous monitoring is the direction of the future for the U.S. EPA.  Since the inception of NextGen, we have noted the following:
Various regulatory agencies are giving greater scrutiny to continuous monitoring system (CMS) data used for compliance.
Notice of violations, penalties, and settlements associated with electronically reported CMS data has become front-page news and regularly circulated to the public in agency announcements.
Operators struggle with shared CMS issues.
In other words, continuous monitoring and electronic reporting requirements will continue to grow and become more onerous.  New and updated monitoring and reporting regulations will continue to be difficult to decipher.  Implementation of compliance programs that prevent avoidable errors and violations have proven to be problematic for operators.  U.S. EPA anticipates that state agencies will incorporate NextGen into their requirements.  Due to uncertainty of future U.S. EPA funding, states may be embracing NextGen compliance tools, as additional state resources are needed to evaluate submitted data.
Where do you and your operations fit into this discussion?  Ask yourself the following questions or go ask those with CMS responsibilities.
Have we documented our approach for data management? Is our approach auditable and defensible or does it leave us vulnerable and exposed?
Is there consistency in how my data is generated (across time, facility locations, pollutants, monitor type, etc.)?
Are we aware of changes to rules that may have affected or required CMS?  Do we have a program in place to identify future changes?
Do we have an over reliance on our internal data management system or third party data acquisition and handling system (DAHS) vendor?  Do we have documentation of the process by which compliance reports are developed and quality assured to provide "reasonable inquiry" for the certifying official?
What data validation procedures do we use?  Are they consistent with the applicable requirements?  Are historic regulatory decisions and interpretations understood and documented?
The "black box" mentality of your data management system is an article of the past.  U.S. EPA has promulgated regulation in the refinery industry [40 CFR §63.671(b)(4)] that requires facilities to understand what their data management system is doing and have supporting documentation.  Agencies have realized the need to understand how data management systems compute data and have begun requiring compliance average calculations be documented and submitted as part of applications and reports.
ALL4 has been assisting our clients with understanding and addressing these issues.  Many of these projects take the form of one or more of the following:
CMS Audit/Review – Evaluation of approach and related systems to verify procedures are consistent with the applicable regulations.
Data Management Verification – Document calculations and verify calculation methodologies, data averaging, and data validation is consistent with applicable regulatory requirements.
QA/QC Procedures – Development of procedures and plans and program training, including proficiency testing (on-site, web based, and video options).
Facilitation of coordination – Identify ways to streamline the data management process between Management, Environmental, Operations, and Instrumentation.
Reporting Assistance – ERT, CEDRI, State Specific Reports, NSPS and NESHAP Reporting
Strategic planning and general CMS consulting support
Do not be surprised if either I or someone from our CMS focus area gives you call to discuss further and schedule a meeting to highlight the general aspects of demonstrating compliance using CMS data.  I know that you will find value in the conversation we have.  We will send you an agenda prior to the meeting so that you may forward to the appropriate personnel.  We find that this discussion not only benefits the Environmental Department, but also benefits Operations, Maintenance, and even Corporate, Plant Management, or IT.  There's no need to wait for us to call you, reach out to me first.  My contact information is 610.933.5246, extension 120 or jkleinle@all4inc.com.

This article is available as a podcast episode on ALL4's Air Quality Insider