How Should it Feel Working with an Air Quality Consultant?
Posted: October 29th, 2015
Authors:
John E.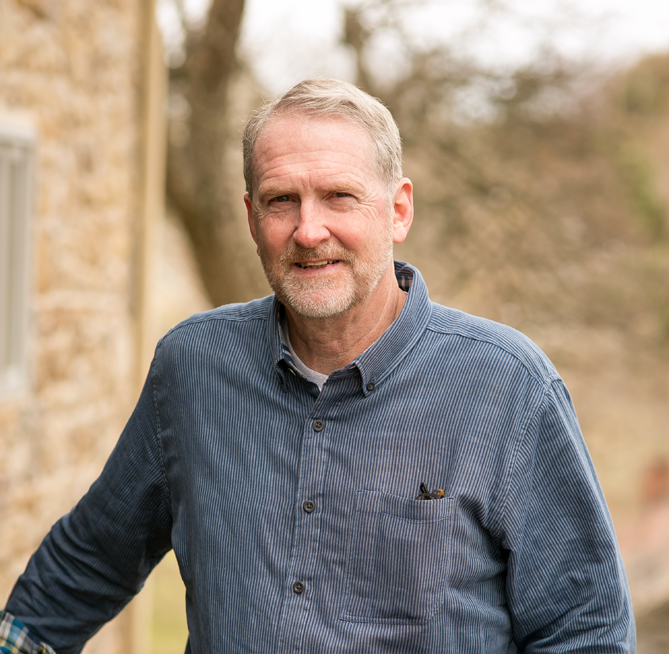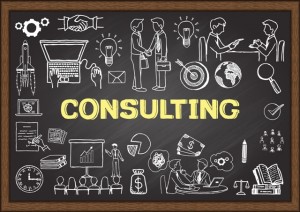 I thought it might be helpful for folks looking for assistance with air quality related issues to provide some insights that I've gained over my 40+ years working in this field.  In the early part of my career I spent a number of years with a regulatory agency before becoming a consultant, but since the mid-1980s air quality consulting has been my calling.  I believe that I've worked with just about every type of client conceivable in a multitude of industries and occasionally provided support to government agencies.  The bottom line here is that when you hire a consultant to assist with a project, it comes down to people dealing with people.  Therefore, how the client and consultant relate – how we act towards, and treat, each other – can make or break the relationship.  So if you are an Environmental Manager or another environmental professional, let's address some important questions to consider when you find yourself in a position where you need outside help in dealing with air quality issues:
Why am I hiring a consultant?
What should I look for in a consultant?
How should I treat my consultant?
How should I feel at the end of the day?
Why am I hiring a consultant?
Typically consultants provide expertise in areas where internal company experience is limited and/or to supply manpower needs where resources are in short supply.  Air quality consultants are often "half lawyer/half technical expert."  In the field of air quality it often comes down to looking for experts to help with ensuring compliance with extremely complicated rules and regulations.  For example, major sources looking to expand or modify their facility have to assess the applicability of the Major New Source Review (NSR) air permitting rules.  For attainment area pollutants this means dealing with the Prevention of Significant Deterioration (PSD) rules and for non-attainment pollutants addressing the non-attainment NSR (NNSR) requirements.
Whether or not a project triggers these rules, the applicability assessment process alone can be complicated, time consuming, and not something easily tackled by the inexperienced.  Requirements for conducting control technology evaluations, emissions testing, stack or ambient monitoring for pollutants, meteorological monitoring, or air quality dispersion modeling, and satisfying other air quality regulatory based needs are usually outside the normal scope of expertise for most facility staff.  It usually makes no sense to keep such skills in-house unless they are available as part of a corporate level staff supporting multiple facilities.  So when situations arise where complex air quality requirements need to be considered or addressed it makes perfect sense to hire an expert.
What should I look for in a consultant?
When an air quality related issue arises at the facility what do you do?  The first step is to clearly understand the issue and the regulatory implications.  If it's a simple, straight forward issue that falls within your own level of experience and expertise, you review the pertinent information, make decisions, and move on.  Given that we are addressing air quality issues, even the "simplest issues"; for example demonstrating compliance with an air permit condition, may be open to interpretation so you might reach out to a peer internally or even externally to discuss the issue and gain concurrence or perspective.
If the issue is complicated and you don't have a corporate staff with expertise to support you, then you need to reach outside for direction/perspective/support.  You have choices – there is always the regulatory agency personnel who may be very good and willing to help, but we know there can be a downside with this approach.  That leaves the other air quality professionals – consultants and lawyers.  If you know right away that the issue is a compliance risk and requires counsel, I won't spend any more time talking about that option – engage with counsel!  However, the clear option for obtaining support with the majority of air quality issues is having a consultant who is an expert in the field (who also knows when counsel should be involved) and there are lots of them out there.
Most facility Environmental Managers have at least one air quality professional that they already work with.  If you are new to this and don't have one or if you need to consider a change, what should you look for?  Finding an air quality consultant with lots of experience is clearly a plus, as is a good reputation and positive recommendations from previous clients.  However, I mentioned at the outset of this article how important the relatedness between a client and consultant is, and that attribute should be a key determiner in selecting a consultant.  So with that as a starting point, here are some key traits to consider when seeking outside air quality assistance:
You want a consultant who is responsive and who is a good communicator: willing to listen to you – not just give advice and direction.
You want a consultant who will put themselves in your position (as a facility and as and Environmental Manager with operations to support) to better understand and assess the situations you face – every situation and process is different.
You want a consultant who will use their expertise to evaluate and make recommendations that are in your best interest while fully compliant with rules and regulations.
You want a consultant who will readily admit to what they don't know or to making errors (we are all human), but will provide a plan of action to address unknowns or remedy mistakes.
You want a consultant who takes ownership of your issues and who will include creativity in developing solutions.
You want a consultant who isn't afraid to deliver difficult news (maybe even be the fall guy) but who is always thinking of ways to solve your dilemmas.
You want a consultant who is looking at future regulations (or changing regulations) that could impact your facility.
You want a consultant who can, and will, act decisively when the moment of need arises.
If you've worked in the air quality field for any length of time you know that the rules and regulations often aren't black and white.  Where specificity is lacking, decisions must be made based on previous determinations, limited guidance, court decisions, prior experience, or informed decisions based on the best judgment.  CEOs, Plant Managers, Project Managers, and other individuals responsible for bottom line performance or implementing new projects don't like to hear this.  However, it is the reality of how the majority of the air rules are written and implemented.  Furthermore, individual regulatory agency personnel with their own agenda can weigh heavily on how a regulated facility operates or how a new project can be brought to fruition.
The ability of your consultant to communicate clearly and develop relatedness with any and all of these individuals can make your life as an Environmental Manager a lot easier and can help bring your project to fruition.  Just knowing that there is someone out there who understands the things that matter to you and who is looking out specifically for your best interests can lead to some peace and contentment you didn't previously realize was available.  The air quality consultant that provides these kinds of support is the one you're looking for.
How should I treat my consultant?
You are paying your consultant and, therefore, they are hired help.  However the answer here should be an easy one, right out of the "good book"; treat them like you would want to be treated.  If they are willing to learn about your facility, provide the opportunity to let them get as educated as possible.  Tell them the things that are most important to you so they understand your priorities and can plan accordingly.  If they want to take ownership of your issue, allow them to do so as long as they don't work in a vacuum and a good consultant won't.  Don't hold information back to test them – where is the relatedness here?!
As I said earlier, relatedness is the key to working together successfully and a solid, long relationship with a good air quality consultant can actually add to the facility's bottom line.  This should be a consideration in the hiring process.  While cost is always an important factor, the value in hiring a good air quality consultant may be hidden in the associated costs that are never incurred, or the additional profits gained as the result of key strategic planning.  Most environmental permitting costs are "a rounding error" in the total cost of a capital project – however the failure to obtain the proper permit(s) can shut down a capital project in a heartbeat!
If the consultant you end up hiring is really good and you develop that important relatedness, you won't take offense or personalize things when they challenge you in difficult situations.  But the good consultant will also be open to feedback so they can continue to grow and improve the services they provide to you.  Given the opportunity, they should end up being great allies and possibly even better friends.  The most rewarding part of my career is the 25+ year relationships I have with many of ALL4's clients.
How should I feel at the end of the day?
As an Environmental Manager your job is likely demanding and stressful.  You need to deal with all of the environmental requirements in each media and run interference between the agency and your facility.  Air quality compliance, and everything that goes along with it, can be your greatest fear and your worst nightmare.  Having an air quality consultant that you know and trust continuously looking out for your best interests can be a tremendous relief.  Finding and engaging a consultant that has the qualifications identified above can not only make your life easier, it can help your company be successful and potentially more profitable.  Being a good consultant is our calling at ALL4.  From the careful selection process we go through for hiring new consultants, to our intense internal training and mentoring programs, our staff of air quality consultants can meet your needs and make your life less stressful, more productive, and be treasured relationships.  All are really good feelings at the end of the day…