Georgia Emissions Statements, and Emissions Inventories, and Fees, Oh My!
Posted: May 8th, 2019
Authors:
Stacy A.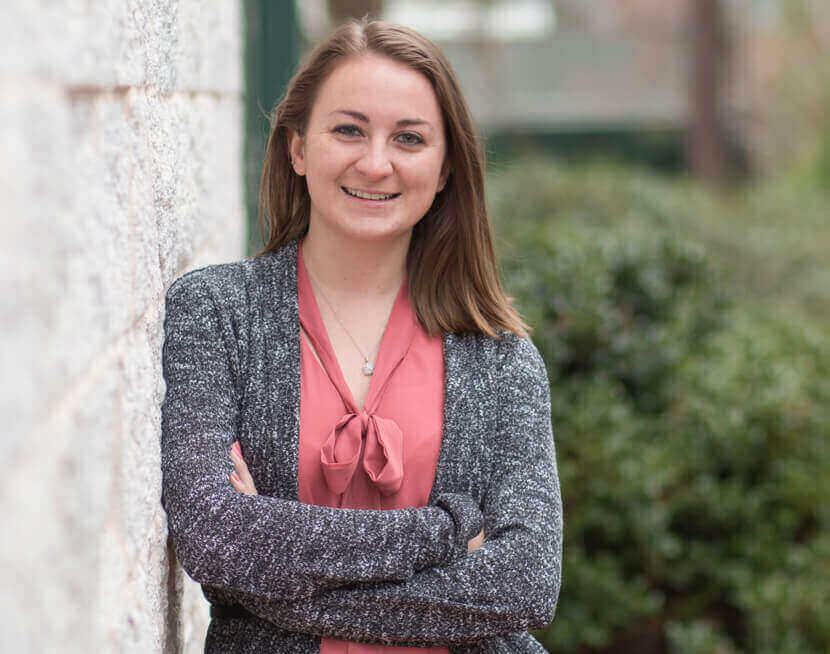 While some states have already wrapped up their annual air emissions reporting and fee requirements for the 2018 reporting year, annual reporting deadlines are quickly approaching for facilities in Georgia.  The Georgia Environmental Protection Division (GEPD) requires annual emissions statements, emissions inventories, and fee statements to be submitted online through the Georgia Environmental Connections Online (GECO) system.  Check out the list below for some of Georgia's annual reporting requirements that your facility may be subject to.
Emissions Statements – Emissions statements are due by June 15, 2019.  Emissions statements are required by facilities that meet the following criteria:
Actual emissions of nitrogen oxides (NOX) or volatile organic compounds (VOC) exceed 25 tons per year (tpy); and
The facility is located in Barrow, Bartow, Carroll, Cherokee, Clayton, Cobb, Coweta, DeKalb, Douglas, Fayette, Forsyth, Fulton, Gwinnett, Hall, Henry, Newton, Paulding, Rockdale, Spalding, or Walton counties.
If your facility is located in one of the above-listed counties but did not emit more than 25 tpy of NOX or VOC in 2018, you should still complete the online form for the facility indicating as such.
Emissions/Facility Inventories – Emissions and facility inventories are due by June 30, 2019.  Facilities whose potential emissions equal or exceed the following annual thresholds are required to submit an annual inventory: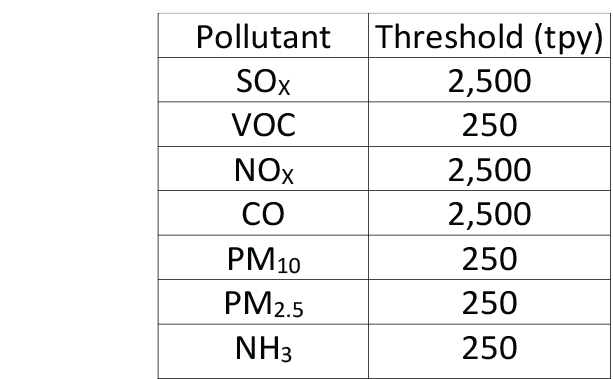 Facilities required to submit annual inventories will see some changes in the GECO system this year for reporting emissions.  Specifically, a built-in comparison column to your facility's previously reported emissions.  The built-in comparison column highlights emissions that have changed by more than 20% from previously reported emissions.  For reported emissions that have increased or decreased by more than 20% over the previously reported emissions, supporting documentation must be submitted to the GEPD Air Protection Branch by email.  This requirement is new for 2018 to verify the data quality of reported emissions.
In addition, facilities that utilize "Engineering Judgement" as the emissions calculation method will be required to submit supporting documentation to the GEPD Air Protection Branch.  GEPD has posted a 2018 Emissions Inventory Training on their website, which provides information on what was updated for 2018 and a step-by-step guide of completing the annual inventory.
Emissions Fees – The annual emissions fee form and payment of annual emissions fees are due at the beginning of September.  For facilities that submit quarterly fee payments, the first quarterly fee payment is also due at the beginning of September.   Georgia facilities will be happy to know that there were no increases to annual emissions fees, on a dollar-per-ton basis, for reporting year 2018 emissions.  GEPD has provided a draft of Procedures for Calculating Air Permit Application & Annual Permit Fees document for fees due between July 1, 2019 and June 30, 2020. The draft manual was adopted on April 23, 2019, and the final manual should be published soon.
While the annual emissions fees on a dollar-per-ton basis did not change for reporting year 2018, GEPD's permit application fees are now in full affect.  GEPD's permit application fees were proposed and adopted last year with an effective date of March 1, 2019.  The list of all permit application fees is provided on GEPD's website and is important to keep in mind as you complete permitting activities in 2019.
While all of these impending deadlines may have you saying, "Oh My!" ALL4 is here to help you meet your reporting deadlines.  If you have any questions about Georgia's annual reporting requirements or need help meeting these deadlines, please feel free to reach out to me at sarner@all4inc.com or 678.460.0324 x213.  As a reminder, the GECO system is up and running for the 2018 reporting year so make sure to get your annual reporting done early!