Final Revisions to Plywood and Composite Wood Products (PCWP) Rule Signed
Posted: June 17th, 2020
Authors:
Amy M.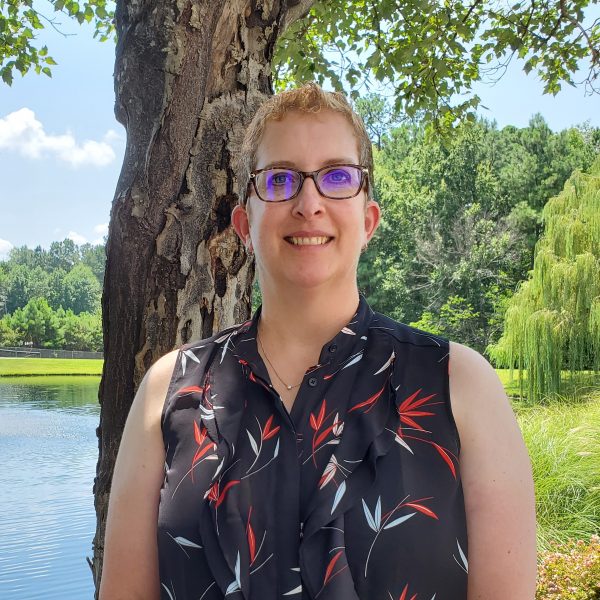 The U.S. Environmental Protection Agency has been working through several required Risk and Technology Reviews (RTRs) of National Emission Standards for Hazardous Air Pollutants (NESHAP).  One of the latest RTRs to be finalized is the PCWP NESHAP.  This rule is promulgated at 40 CFR Part 63, Subpart DDDD, and covers wood products plants that are major sources of hazardous air pollutants (HAPs).  The original rule was finalized in 2004, reconsidered and revised in 2006, and revised due to a court decision in 2007.  The latest revisions to the rule were signed on June 8, 2020 and have not yet been published in the Federal Register.  U.S. EPA determined that risk from PCWP facility air emissions is acceptable and that public health is protected by the current NESHAP with an ample margin of safety.  However, there were several revisions and clarifications made to the PCWP NESHAP requirements.  The most significant revisions are discussed below.  Other revisions to note include adjustments to the non-HAP coating definition, the temperature sensor validation requirements, and excess emissions reporting.
Startup, Shutdown, and Malfunction (SSM)
U.S. EPA has been removing SSM provisions from NESHAP as part of all of its RTRs.  The original SSM exemptions and SSM plan requirements have been removed from the revised PCWP NESHAP, effective one year following promulgation of the final rule in the Federal Register.  However, three new work practice provisions for startup and shutdown have been added to Table 3 of the NESHAP to address situations where facilities cannot meet the current rule's compliance obligations at all times (effective on and after one year after promulgation of the final rule in the Federal Register).  The first work practice covers safety-related shutdowns of equipment that is required to be routed to a control device.  During a safety-related shutdown, operators will need to follow documented procedures to protect workers and equipment, remove materials and heat from the equipment, and minimize air emissions.  A safety-related shutdown could involve an indication that there might be a fire in or around a controlled source, insufficient air flow in process or pollution control equipment, plugging of pneumatic systems, or detection of high temperature in a control device.
The second work practice covers startup and shutdown of pressurized refiners.  The work practice limits the amount of time when wood is being processed through the refiner and emissions are not being routed through the dryer to the emissions control system to less than 15 minutes.  The third work practice covers veneer dryer gas burner lighting and re-lighting, which the current rule characterizes as a startup activity and not a malfunction.  Facilities must cease feeding green veneer and minimize the amount of uncontrolled emissions during a burner re-light.
In response to comments received on the 2019 proposed rule, U.S. EPA adjusted the wording of the work practice requirements and added recordkeeping and reporting requirements.  Facilities must maintain a record of their work practice procedures and record when the work practices are utilized.  If the work practices are utilized for more than 100 hours during a semi-annual reporting period, a more detailed report is required.  Electronic compliance reporting via the Compliance and Emissions Data Reporting Interface (CEDRI) is required for the first full reporting period after the CEDRI reporting form has been available for one year (which could be the January 2022-June 2022 reporting period).
Additional Testing Requirements
U.S. EPA finalized a requirement to perform repeat emissions testing within three years of promulgation of the final rule or within 60 months of the previous test, whichever is later.  The test report must be entered into the online Electronic Reporting Tool (ERT).  The final rule clarifies that repeat testing is not required for press capture efficiency if the capture device is maintained and operated consistent with its design and operation during the previous capture efficiency demonstration (see new footnote to Table 7). U.S. EPA also revised Tables 2 and 7 to indicate an annual regenerative catalytic oxidizer (RCO) catalyst check is not required during a calendar year when a performance test is conducted.  The final rule also allows for an additional variability margin to be added to the biofilter temperature operating range developed during testing.  A notification of compliance status (NOCS) is required following the repeat testing.
Sources Without Emission Limits or Work Practices
There are several emissions units that are part of the affected source under the PCWP NESHAP but have no requirements that limit their HAP emissions, such as lumber kilns and certain types of presses.  A 2007 court decision remanded the rule (without vacatur) to U.S. EPA for further rulemaking to address HAP emissions from these units.  The revised rule does not include any new requirements for the remanded units, but U.S. EPA has indicated that another rule revision will be proposed that addresses that equipment.  ALL4 will be tracking the development of those requirements.
Summary
If your facility is subject to the PCWP NESHAP, review the final rule to determine how the revisions affect your plant or contact us for compliance assistance.  Potential tasks could include the following, among others:
When the final rule is published in the Federal Register, reviewing the new CEDRI reporting template and a redline/strikeout copy of the regulatory text that will become available at that time. These items will help you to determine what adjustments to your facility's systems, procedures, and plans are needed over the next year.
Determining if new programming is required to address the new startup and shutdown work practices and new recordkeeping requirements.
Developing algorithms to estimate excess emissions due to deviations from compliance requirements.
Creating the required documentation of the new work practice procedures, which could take the form of revising your existing SSM Plan and recategorizing it as an emissions minimization plan that documents the steps you will take that are aligned with the new work practice standard requirements.
Updating your biofilter temperature operating range, if applicable.
Reviewing updated temperature sensor validation options.
Establishing an updated compliance calendar that includes the date of the next performance test and/or catalyst check that will be required.
Stay tuned for additional RTR updates, and contact Amy Marshall with questions or for assistance with PCWP NESHAP compliance planning.