Facility Management: Top 5 Environmental Compliance Issues for Engineers and Managers
Posted: July 30th, 2015
Authors:
Sally A.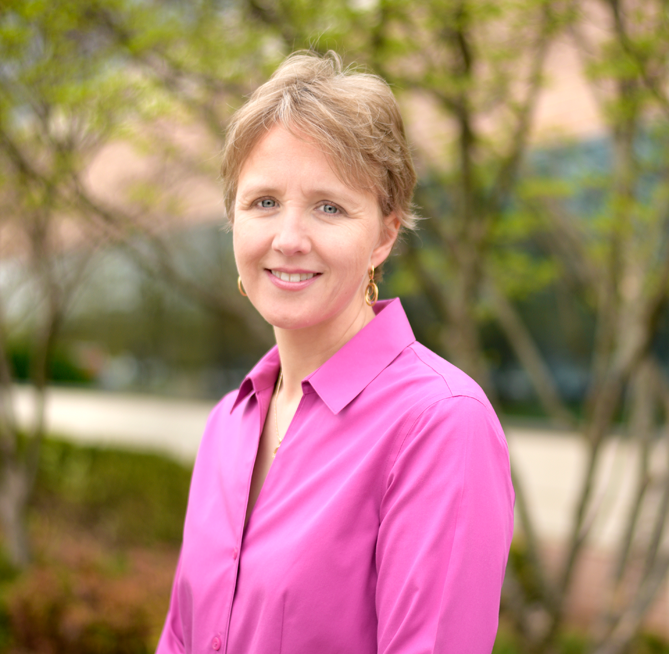 Is this how you would describe your week?
Coordinate and prepare for inspections – why do the Fire Marshal and your Manager both have to visit tomorrow?
Trouble-shoot why that one suite is always too cold.
Oversee a multitude of staff, contractors, and vendors.
Work late to assess flooding at one of your buildings and to calm a frustrated, displaced tenant.
Listen patiently as yet another person tells you about a light out on Floor 4.
Return to the office Saturday morning to catch up on emails and paperwork.
Based upon my experience providing air quality compliance support and managing multi-media environmental projects for commercial real estate companies, healthcare facilities, and others, the property management and building operations & maintenance fields are not for the faint of heart. Facility engineers and property managers, perhaps such as yourself, are required to multi-task daily, keeping everyone satisfied with limited resources. Your tasks also include a wide-range of environmental considerations, but the trick is to be aware of them early enough, instead of playing catch-up after a deadline has passed or equipment has been installed. No one wants an uncomfortable encounter with their supervisor or a regulator!
Here are the top five environmental compliance issues that I have seen impact facility engineers and property managers in various industries:
1. Air Quality – It's more than mold.
Your facilities probably have at least one piece of fuel burning equipment, such as an emergency generator, hot water heater, or boiler. When it was installed, your contractors obtained permits such as building permits and pressure vessel permits – but how about an air quality construction permit from your state or local environmental agency? Many times the need to obtain an air permit is overlooked or the necessity is simply not realized prior to the installation of new equipment or replacement of an existing unit with a similar unit. All too often on a capital improvement project, preparation of the air permit application is an afterthought, which has the potential to cause construction delays or result in monetary penalties. As not all equipment requires an air permit and regulatory thresholds vary by state, projects should be reviewed case-by-case to evaluate permitting requirements, aggregation of new and existing sources, the potential need for control equipment, and applicable Federal requirements (even if permitting is not required). In most instances, there's probably at least one requirement, such as recording the reason for operation for your generator. Early consideration of air permitting requirements is one critical aspect to a successful project and a hard-learned lesson by many facilities. But air regulations don't stop there…requirements around asbestos and refrigerants are two more air compliance areas that can catch facilities by surprise. Stay tuned to future blogs for more details!
2. Oil storage tanks – Nothing below ground, I'm good to go.
Heaven forbid there is a pin-hole leak in that aboveground storage tank – you know, the one you've been meaning to deal with, but haven't had the time or funds to relocate it away from the floor drain and/or obtain secondary containment. What about that smelly waste cooking grease container out behind the kitchen? Is your staff prepared to immediately address a spill and do they know who to call in the event of an incident? Often times the answer is "no" and this is one area in particular where the local, State, and Federal requirements can differ substantially for both your aboveground and underground oil storage tanks. And for the aboveground tanks, be aware that it's not always the environmental regulators who handle the permitting, such as in the District of Columbia, where the Fire and Emergency Medical Services Department is in charge of registration of tanks. How about any tanks located on your property that are owned/operated by another company? Depending upon the situation, these other tanks may need to be included in the storage tank capacity assessment for the property, and together they may trigger the need for a Spill Prevention, Control and Countermeasures (SPCC) Plan. Based upon a variety of factors, oil storage tanks may need a state registration and/or operating permit, and don't forget to look into your local fire code regulations– some localities require a flammable and combustible liquid storage permit, which your tank installer may have addressed, but this requirement has been overlooked on more than one project I've encountered.
3. Chemicals – Do they really matter?
As the owner/operator of an office building or hotel, you may think you don't have much in the way of hazardous substances. What about your tenant(s)? The hazardous substances in the janitorial closet or the swimming pool likely won't trigger any reporting requirements, but what about the diesel fuel for your generators and the chemicals in those lead-acid batteries? For healthcare facilities, if that doesn't make you subject, perhaps one of the myriad of toxic chemicals stored might, so check with your materials management folk to ensure they know what you use. Some people may assume that the Emergency Planning and Community Right-to-Know Act (EPCRA) is only applicable to industrial facilities; however, any facility is subject if it is required under the Occupational Safety and Health Administration (OSHA) regulations to perform hazard communication for chemicals stored or used in the workplace and also exceeds specific regulatory thresholds that would trigger reporting.
4. Hazardous waste – Do you know what you signed?
Did you see what happened to those pesticide containers left behind by the contractor? Those expired chemical products in your storage area – how will you get rid of them? Hazardous waste is another area that requires special attention as this type of waste is managed "cradle to grave" and there are many ways to misstep in this regulatory minefield. Proper notification, storage, reporting, labeling, training, inspections, and disposal requirements are all part of your potential waste management responsibilities. Knowing whether your facility is subject to the hazardous waste rules and if so, accurately determining your generator status, are the first steps since requirements vary based upon the determination. Chances are you generate used oil from maintenance operations, replace lamp bulbs and ballasts, and install new mercury-containing equipment (e.g., thermostats and switches). Did you know some of these used materials can be managed as universal waste and therefore wouldn't count towards your hazardous waste generator status? For healthcare facilities, understanding proper segregation and disposal of hazardous waste versus medical waste, and what to do with specialty items such as expired pharmaceuticals, adds another level of complexity. Although other personnel probably take care of this, it's important to understand how your department's activities contribute. So before your staff throws out products, such as chlorinated cleaners, paints, and lab chemicals, determine if the products are categorized as hazardous waste and be sure to handle and dispose of them properly. Following the rules is a lot cheaper than breaking them, even if it wasn't intentional.
5. Permits and plans – I was supposed to do what with them?
So, you have the necessary air permits, your oil storage tanks are in an SPCC plan if required, and you understand your hazardous materials and waste stream. Excellent! But there is still much to be done. Don't just file those permits and plans away – make them easily accessible and require your staff to read them. These documents may dictate specific recordkeeping and reporting requirements, monthly and annual inspections, training, or performance testing, and don't forget those Federal requirements. Regardless of the environmental media, maintaining a paper trail is the key to compliance. Records must be complete, accurate, readily available in the event of an inspection, and be retained as long as the permit, plan, or regulation requires (e.g., two years, five years, lifetime of equipment). Don't get burned by automatic purging databases or personnel "walking off" with your hardcopies. If third parties are needed for testing or training, don't be afraid to ask questions to make sure you receive good-quality results – after all, it's your company that's on the hook for compliance. There may be several reporting deadlines each year to track, which will differ among the sources you operate. Be aware of the less obvious ones, such as permit renewal deadlines and equipment notifications. Bottom line: whether it is an air or waste generator permit, or an SPCC Plan, it is the owner/operator's responsibility to understand the legal obligations of its contents and to maintain and demonstrate continuous compliance.
Staying ahead of environmental regulations and their requirements is challenging when your full time job is beyond full time. Even with dedicated in-house environmental staff, there are many regulatory nuances and changes to track, especially if your property portfolio extends across state lines. While these five issues are just part of the environmental challenge faced by facility engineers and managers, they stand out because I've seen them happen time and again. How do you determine what you don't know? How do you avoid the expense of environmental agency fines and blemishes to your public image?
Reach out to an environmental consultant and ask them to perform an assessment of your operations, your environmental requirements, and your records. Let them improve your recordkeeping, be your go-to for questions, loop them into capital projects, and have them communicate with regulators on your behalf. You have enough on your plate putting out fires (not literally, I hope), delivering long-term value to your tenants and investors, and maintaining assets to the highest standards. Through our in-house expertise and established partnerships, ALL4 can deliver the high-quality support you need and our team is very interested in talking with you.
What is your organization doing to address these five issues to create a responsible and sustainable facility? What sort of environmental challenges does your company or personnel face? Leave a comment below or connect via LinkedIn or Twitter.