Ethylene Oxide Update
Posted: April 5th, 2022
Authors:
Philip C.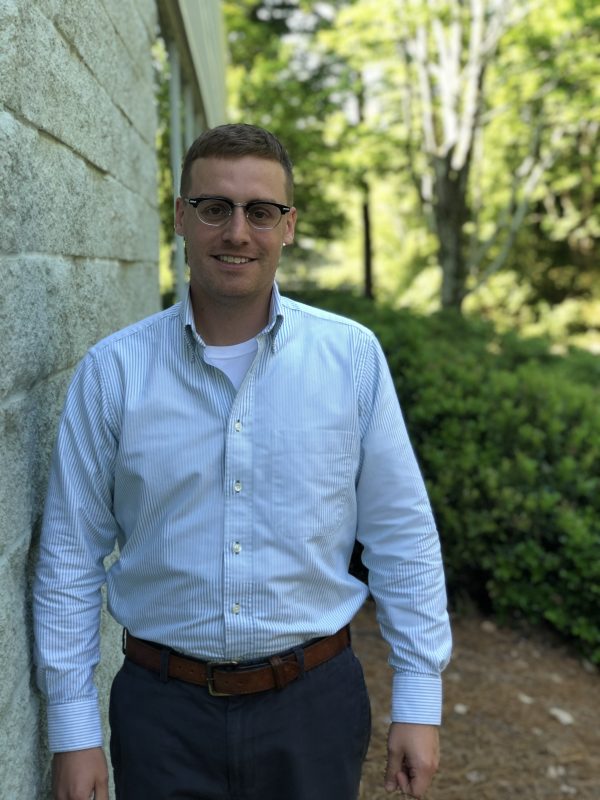 UPDATE May 31, 2022: Following U.S. EPA's nationwide 2021 and 2022 Information Collection Requests (ICR) sent to facilities that use or process ethylene oxide, U.S. EPA is looking to take action on emissions, emissions sources, processes, and control technologies.  Based on responses to the ICRs, U.S. EPA is planning to release information ahead of the expected chemical sector rulemakings in 40 CFR Parts 60 and 63.  U.S. EPA's focus is fugitive emissions and risk thresholds.  Information is expected to be released in the coming weeks.  Give us a call to how you can get ahead of the next steps!
Ethylene oxide emissions and their impacts continue to be a major focus for the U.S. Environmental Protection Agency (U. S. EPA), state and local agencies, non-governmental organizations, and communities across the country.  Regulations, measurement technology, and community awareness are evolving at a rapid pace.  The following is a brief update on ethylene oxide happenings at both the federal, state, and community levels.
On January 19, 2022, U.S. EPA sent out an information collection request (ICR) to eight different companies to collect information in support of the Agency's required review of several chemical sector rules in 40 CFR Parts 60 and 63.  This followed publication of a proposed consent decree in December of 2021 that requires U.S. EPA to publish several proposed chemical sector rules by December 16, 2022, and publish finalized rules by March 29, 2024.  The January 2022 ICR requires companies to provide a broad array of information on their processes and emissions, including information related to ethylene oxide emissions.  Furthermore, the request requires companies to conduct stack testing and fenceline monitoring for ethylene oxide emissions.  Survey responses were due to the Agency in late March, and stack testing and fenceline monitoring results are due by July 19, 2022.
Shortly after issuing the ICR, U.S. EPA published a proposed reconsideration of the final 2020 National Emission Standards for Hazardous Air Pollutants: Miscellaneous Organic Chemical Manufacturing Residual Risk and Technology Review (or MON RTR).  As part of this action, the Agency proposed to maintain the 2016 integrated risk information system (IRIS) ethylene oxide risk value and reject the petitioner's request to use the Texas Commission on Environmental Quality effects screening level (ESL) risk value.  U.S. EPA based their decision on the Agency's assertion that petitioners did not present any new justification as to why U.S. EPA should reject the IRIS value, and that the arguments raised by petitioners were addressed in either the MON RTR 2020 final rulemaking or in previous actions by U.S. EPA.  Comments on U.S. EPA's proposed reconsideration were due on March 24, 2022.
U.S. EPA's action in the proposed reconsideration indicates that the Agency will more than likely maintain their use of the 2016 IRIS value when assessing risk from ethylene oxide in the upcoming revisions to the chemical sector rules and the National Emission Standards for Hazardous Air Pollutants: Ethylene Oxide Commercial Sterilization and Fumigation Operations rule.
In additional to rulemakings, U.S. EPA has been measuring background levels of EtO in communities.  According to U.S. EPA's "Ethylene Oxide – Updates" website, measurements taken from approximately 18 monitors in the National Air Toxics Trends Stations (NATTS) network and the Urban Air Toxics Monitoring Program (UATMP) indicate an annual average concentrations ranging from 0.2 to 0.4 micrograms per cubic meter.  However; in a white paper linked from the same website, "EPA's Work to Understand Background Levels of Ethylene Oxide," the Agency puts a disclaimer on the accuracy of the presented findings, citing limitations stemming from method detection limits and possible bias resulting from the canisters used in the ambient sampling method.  Ethylene oxide measurement techniques were discussed at the Air & Waste Management Association's Air Quality Measurement Methods and Technology Conference that was held on March 8 and 9 in San Diego, which included presentations on current measurement technologies and method detection limit advancements.
U.S. EPA also recently released a new tool call "AirToxScreen," (Air Toxics Screening Assessment) as the successor to the National Air Toxics Assessment (NATA). The Agency states AirToxScreen is a screening tool that can be used by state and local air agencies to study risks from air toxics.  The tool provides facility emissions information and calculates risk at the census-track level, although U.S. EPA says that results "are best applied to larger areas – counties, states and the nation."  Ethylene oxide is included in the list of pollutants incorporated into the tool.  Users can either use the interactive AirToxScreen mapping tool to view risk information for selected areas or download data and results directly from the U.S. EPA website.
Community involvement continues to be a big focus in the ethylene oxide arena as well.  The West Virginia Department of Environmental Protection (WVDEP) hosted an open house on March 26 along with U.S. EPA to provide public updates on ethylene oxide emissions in Kanawha County following fenceline and background monitoring for ethylene oxide in the area in late January 2022.  Monitoring occurred near the Union Carbide Corporation and Covestro LLC facilities in South Charleston, and near the Union Carbide Corporation and Specialty Products US, LLC facilities in Institute WV.  Monitoring was prompted by the results of the NATA released in August of 2018 which showed potential for elevated cancer risks in the area.  Prior to the monitoring, U.S. EPA and the WVDEP conducted a community meeting on September 23, 2021. Additional details are available on WVDEP's website.
Additionally, the U.S. EPA, the Delaware Department of Natural Resources and Environmental Control, and the Delaware Division of Public Health plan to hold a community meeting on April 13 to address health data, facility updates, and other activities at a local ethylene oxide production facility.  These local updates follow several community meetings conducted by U.S. EPA and state agencies in 2021 aimed at providing community members with information about ethylene oxide, facility emissions, and health risks.    Community meetings similar to those in West Virginia and Delaware have occurred in Texas, Louisiana, Georgia, Missouri, Illinois, and South Carolina.  South Carolina continues to partner with U.S. EPA to monitor and understand ambient ethylene oxide concentrations in various communities.
Ethylene oxide regulation continues to evolve, with both new and updated regulations, measurement technologies, and community awareness. U.S. EPA continues to publish more and more data on facilities' emissions, projected impacts, and compliance history in easily accessible online tools. Emissions and impacts are often screening type assessments – ALL4 can help you evaluate your emissions estimates and assess risk from your facility's emissions of air toxics like ethylene oxide using a more refined analysis. If you're interested in learning more about the information available to the public in your community and how upcoming regulations may impact your facility or community, please contact Philip Crawford or your ALL4 project manager for additional information.