Environmental Program Management in our Temporary "New Normal"
Posted: March 26th, 2020
Authors:
Colin M.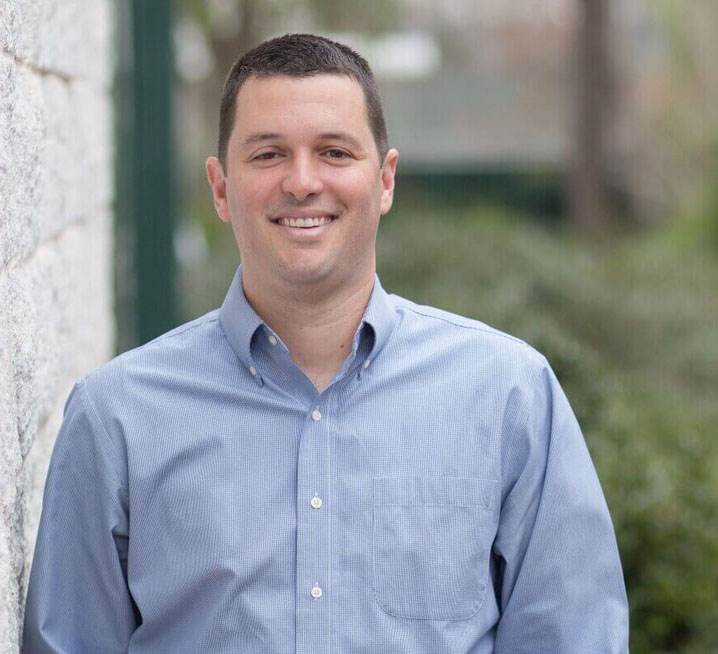 To our clients and 4 The Record recipients,
As we all navigate this unprecedented time together, ALL4's technical focus remains the same as it always has:  to share as much information as possible.  During the course of the past week after our entire social and professional dynamic changed, we have been talking to regulatory agencies and to our clients to learn as much as we can about navigating environmental compliance responsibilities during this unprecedented world event.  The connections that we made with our colleagues at various regulatory agencies have been key to keeping our compliance and permitting tasks moving forward.  In general, the regulators that we spoke to were very forthcoming and understanding of the current predicaments of our clients are facing.  Here are a few key points we discovered during our conversations with 20 or so agencies:
Unsurprisingly, all of the agencies have entered an arrangement with high levels of telework and shifts for those personnel that were normally working in office locations. Some staff have their desk phones forwarded to their mobile phones while some staff were issued work-related mobile phones.
Most of the agencies are committed to meeting all of their typical obligations (other than perhaps onsite inspections and stack test observations), although delays in some form are inevitable as everyone adjusts to the new work arrangements. In certain instances, the extent of the delays will depend upon the ability of staff to access agency file servers from remote locations (e.g., permit databases, network files).  Some agencies are also working on setting up virtual public hearings.
In a few instances we have been directly informed that permitting timelines would be temporarily frozen and in others that formal compliance deadlines would be extended (e.g., annual emissions reporting in Texas).
The general sense from agencies is that enforcement discretion will be exercised when compliance deadlines are not met due to factors outside of the control of a facility (many are taking a fairly broad view of what constitutes "force majeure"). This revelation should not replace direct conversations with your regulatory agency about a specific compliance deadline.
Do some of these challenges for agencies sound familiar?  Like us, the agencies are navigating the reality of a remote workforce and doing their best to be as efficient and effective as possible.  Compliance, permitting, and reporting won't run smoothly in every instance so we will need to stay closely connected with regulatory contacts.
In addition to the regulatory agency activity, some state governors have mandated the closure of "non-essential" businesses including select manufacturing facilities.  Facilities in these states are facing an entirely different set of challenges as discussed below.
Observations and Takeaways 
We have learned a lot in a week – but what does it mean?  At ALL4 we have compared notes and arrived at several key conclusions and best practices.  I acknowledge that a few of these may sound like something from "Captain Obvious".  Given the current situation, I hope that what seem like an obvious share is still as helpful for you to read as it is for me to type.
Move up internal timelines! Regulatory agencies have acknowledged inevitable delays in certain spots.  There is uncertainty about where those delays will occur – none of us have those answers.  Moving more quickly with reporting and permitting is the only way to address the uncertainty around agency timing.  It is much easier said than done given the other responsibilities that have arisen for EHS teams as a result of COVID-19 but stating the simple "pick up the pace" goal and planning for different resources (internal and external) to get the work done is necessary.  For our part, we will be in close contact with clients to support where we can.
Call, message, AND email your agency contacts. With the sudden expansion of remote workforces across the board, we are no longer operating in a "one-mode" communication world.  Many of the agencies are encouraging all forms of communication be used to make sure that your contacts see (or hear) a message wherever they may be located.  Scan and email the correspondence you would normally only put in certified mail, for example.
Talk to agencies about your time sensitive permitting projects right now. Capital projects are oftentimes sensitive and are now subject to being delayed.  Work with your permit writer to determine how permit review and public comment timelines may change as a result of COVID-19, if at all, so you can adjust your application preparation timelines if necessary.  If there is a public meeting that's required to keep a permitting process moving, talk with the agency about alternative forums (we've heard about web-based meetings being explored in place of in-person meetings).
Document steps taken to prepare compliance reporting. There may be reporting systems that go down, difficulty getting stack testers and other vendors on-site in a timely fashion, or internal staffing issues (among others) due to COVID-19 outside of a facility's control that make meeting certain compliance deadlines (or even getting certain certifications renewed) difficult.  Our general message is to hold compliance deadlines in high regard as we always do and, if there is any sense that a deadline won't be met, clearly and thoroughly document the steps taken to attempt to meet the deadline and the factors outside of your control (and their timing) that impacted the deadline and discuss that documentation with your legal resources.  S. EPA has force majeure provisions that allow for compliance deadline flexibility, and appearances are that states will allow for this flexibility if it is documented (again – this is a general sense and does not replace conversations with your state agency for a specific situation).
Consider all the implications of a facility shutdown. In the unfortunate event that a shutdown is mandated – be the voice for environmental implications during a time that is sure to be chaotic.  This audience knows that many operations are not shut down at the "flip of a switch."  Oftentimes, shutdowns can have impacts on compliance with emissions and discharge limits and understanding and clearly communicating those impacts both internally and to the agency is critical.
We will continue to share what we learn during this period of uncertainty.  We look forward to working with our clients and regulatory agency colleagues to continue to navigate the environmental issues of the day.  I would love to hear from you with different observations or environmental permitting and compliance situations that you've encountered that may be helpful for others to hear.  Until then, stay healthy and safe!