Decarbonization in the Aerospace Industry – The Path to Net-Zero by 2050
Posted: May 11th, 2023
Authors:
Michael L.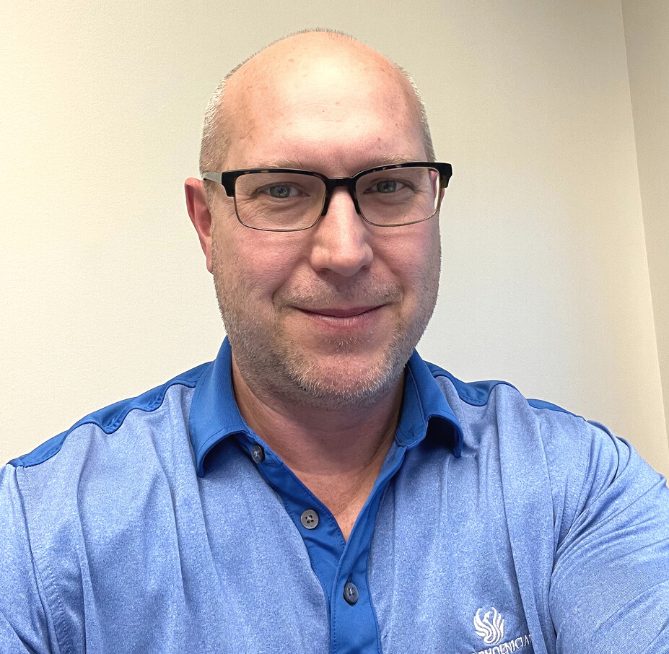 Did you know that the aerospace industry is responsible for around 2.5% of global carbon dioxide (CO2) emissions1? Did you also know that, similar to other industries, the industry has adopted the goal of reaching net-zero carbon emissions by 2050? With the demand for flying increasing with each passing year, drastic measures will need to be taken to reduce CO2 emissions significantly to meet this goal. CO2 reduction measures for the aerospace industry include ramping up innovative aircraft manufacturing technologies, "streamlining" flight operations, and the increased production and use of sustainable aviation fuels (SAF).
So, what are SAF?
Sustainable Aviation Fuels are an alternative to traditional jet fuel that are made from renewable resources and emit significantly less carbon than traditional fossil fuels. According to the International Air Transport Association (IATA), SAF can reduce CO2 emissions by 80%2. SAF are derived from biomass, waste, or other sustainable sources and can be produced using a variety of feedstocks, including used cooking oil, municipal solid waste, agricultural residues, and algae. The production process is similar to that of traditional jet fuel, with the main difference being the source of the raw materials. SAF are drop-in fuels, meaning they can be used in existing aircraft engines without any modifications and have a similar energy content to traditional jet fuel.
From an industry perspective, SAF has the potential to significantly reduce the carbon footprint of aviation while maintaining the benefits of air travel. They will help airlines to meet emissions targets and reduce their environmental impact without having to sacrifice efficiency or safety.
The International Air Transport Association (IATA) has set a target of 2% of global aviation fuel consumption to come from SAF by 2025, rising to 5% by 2030 and 50% by 2050. To achieve this, the industry will need to significantly invest in the development and scaling up of SAF production.
New technologies like electric and hydrogen-powered aircraft are also being developed to assist in the path to net zero, although the timeframe for implementation of these technologies on a widespread basis is still many years in the future according to industry experts as these technologies will take decades to scale.
Another measure that will need to be utilized in the industry's push toward decarbonization will be the implementation of offsetting mechanisms because the industry won't be able to completely eliminate emissions at the source in the foreseeable future. Offsetting is the process where emissions are compensated for by the financing of a reduction in emissions elsewhere. As new technologies such as SAF and electric and hydrogen-powered aircraft become more widespread, the need for offsets will diminish.
On the path to net zero, along with all the technological advancements mentioned above, the aerospace industry (similar to other CO2 emitting industries) will also be affected by enhanced greenhouse gas (GHG) reporting requirements. The Inflation Reduction Act of 2022 (IRA) aims to reduce U.S. GHG emissions by 40% from 2005 levels by 2030. The Securities and Exchange Commission (SEC) proposed rule changes in 2022 that would require companies to disclose certain climate-related information, from GHG emissions to climate risks to transition plans. The goal of the proposed changes is to promote consistent, comparable, and reliable information for investors concerning environmental, social, and governance (ESG) factors. These are just two drivers that will require aerospace companies to focus on quantifying GHG emissions and the quality of the data that they report. Aerospace companies are being expected to better manage and disclose their GHG and ESG data and the timeliness, accuracy, and consistency of these data will be scrutinized like never before. Aerospace companies will need to provide detailed information on their emissions sources, such as fuel consumption by aircraft, ground equipment, and operations. This could be a significant administrative burden for some companies, especially those with large fleets.
New GHG reporting requirements will also affect how aerospace companies manage their supply chains. Companies may be required to report emissions generated by their suppliers and may need to work with the suppliers to obtain quality emissions data to report to stakeholders and regulatory agencies.
ALL4 is uniquely positioned to assist aerospace companies (as well as companies in other industrial sectors) with Scope 1, 2, and 3 GHG emissions reports and has experience with developing robust ESG programs as well. If you are not currently quantifying your GHG emissions or if you have concerns about the quality of your data, now is the time to develop an inventory or make improvements to current processes. We can assist you on your journey to net zero.
If you have questions about how any of the programs discussed above could affect your aerospace facility, or what your next steps should be, please reach out to me at mliebert@all4inc.com. ALL4 is monitoring all updates on this topic, and we are here to answer your questions and assist your facility on its path toward net zero and with any aspects of GHG reporting and compliance.
---
Lee, D.S., Fahey, D.W., Skowron, A.; Allen, M.R., Burkhardt, U., Chen, Q., & Gettelman, A. (2020); Atmospheric Environment, 117834.