Check Your Emissions Inventory To Make Sure It Is "Unleaded"
Posted: May 13th, 2013
Author:
All4 Staff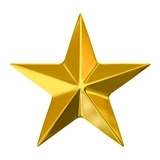 Just like the gradual phase-out of leaded gasoline from the 1970s-1995, there has been a phase-out of lead (Pb) emissions from stationary sources during that time period as well. But the proper quantification and documentation of Pb emissions from your facility may be as important now as it has ever been. Why? Because there is a requirement in 40 CFR Part 58, Appendix D, Paragraph 4.5(a) that establishes the criteria for siting source-oriented Pb ambient monitors for stationary sources that emit 0.5 or more tons per year of Pb based on either: (1) the most recent National Emission Inventory (NEI), or (2) other scientifically justifiable methods and data (such as improved emissions factors or site-specific data).
When the current Pb national ambient air quality standards (NAAQS) was published in November 2008 (73 FR 67062), the non-airport Pb source monitoring threshold was set at 1.0 or more tons per year. However, the National Resource Defense Council (NRDC) and other non-government organizations (NGOs) submitted a petition for U.S. EPA to reconsider this and U.S. EPA granted the reconsideration, resulting in an amendment published in December 2010 (75 FR 81137) that lowered the monitoring threshold to 0.5 tons or more per year for non-airport stationary sources.
So what should you do to make sure that you don't receive a surprise request from your state or local regulatory agency asking you to install a Pb monitoring system? Do what the gasoline manufacturers did and make sure that your inventory is "unleaded"!
If you have emission units that emit Pb, take a close look at the facility-wide total emissions. If you are close to the 0.5 tons/year threshold, review the emission factors that you use to develop the annual emission inventory and make sure that the data is the best and most current data that reflects existing operations.
Think about developing new data for Pb emissions. Have you changed the way your process operates? Have you installed a new air pollution control system? Have you changed the filters that you use? Are the Pb emission factors that you rely on more than 10 years old? If you can answer yes to any of these questions, it may be time to develop some new data or review other available data.
"Own" your NEI. The NEI for your facility is available for everyone to see and is being used in ways that you probably didn't think of – so recognize this and act accordingly. Take the time and spend the resources to update your facility's NEI to reflect the best and most current data for your facility.
ALL4 routinely supports our clients with emission factor selection, inventory development, and NEI review/updates. Contact Neal Lebo (610.933.5246 x113, nlebo@all4inc.com) or me (610.933.5246 x112, wstraub@all4inc.com) for any Pb monitoring or emission inventory questions.