Big Changes for California Annual Emissions Report Starting in 2023
Posted: December 14th, 2022
Authors:
Aubree B.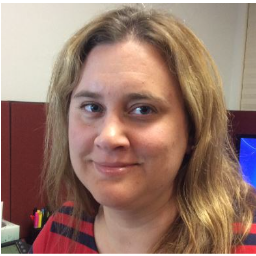 Recent changes to California's Criteria Air Pollutants and Toxic Air Contaminants Reporting (CTR) requirements, which were designed to establish a uniform system for reporting annual emissions data and collect more data from stationary sources, are set to start phasing in for reporting during the 2023 calendar year. Facilities in California that fit into the following criteria, often referred to as Core Facilities, will be subject to the additional reporting requirements during the 2023 phase-in year for emissions data based on 2022 calendar year operations. The criteria are:
Is a greenhouse gas reporter required to report to the state board pursuant to California Health & Safety Code Section 38530.
Has the potential to emit 250 tons or more per year of a criteria pollutant designated nonattainment in the air district by either the National Ambient Air Quality Standards (NAAQS) or California Ambient Air Quality Standards (CAAQS).
Is an elevated toxics facility as classified by the local air district.
Facilities that are subject to at least one of the three criteria above will, in addition to reporting emissions data historically required by the local Air Pollution Control District (APCD) or Air Quality Management District (AQMD), be required to report additional data such as release location data. Release location data reporting will require facilities to associate each process generating emissions with a physical release location. These requirements include detailed data that can be used to classify the type of source as volume or point. For sources classified as point sources, detailed data for the release is required including but not limited to exact location, height, release temperature, and release exit velocity. Additionally, these Core Facilities will also be required to include TAC emissions from a new list that identifies over 300 new reportable chemicals.
Changes to the CTR reporting requirements for the 2023 calendar year would also affect select facilities in the following AQMD and APCD:
Bay Area AQMD
Imperial County APCD
Sacramento Metropolitan AQMD
San Diego County APCD
San Joaquin Valley Unified APCD
South Coast AQMD
Facilities located in these six air districts will also be subject to annual emissions reporting changes starting in 2023 for calendar year 2022 emissions data. These additional facilities, referred to as Additional Applicability Facilities, must report if they meet one of the following criteria:
Emit four tons per year of volatile organic compounds (VOC)/reactive organic gases, nitrogen dioxide (NOX), sulfur dioxide (SO2), lead (Pb), ammonia (NH3), or particulate matter (PM).
Emit or the potential to emit 100 tons per year of carbon monoxide (CO).
Have an activity or emissions level identified in Table A-3 of the Regulation for the Reporting of Criteria Air Pollutants and Toxic Air Contaminants.
Table A-3 of the Regulation for the Reporting of Criteria Air Pollutants and Toxic Air Contaminants includes reportable activities at any level include the following:
Metal plating, anodizing, or grinding using cadmium or chromium.
Plating, polishing, coating, engraving, and allied services, including thermal spraying, using chromium, cadmium, or nickel.
Petroleum refining and industries related to petroleum refining.
Industrial machinery manufacturing.
Release of fumigant or fumigation of crops for market using ethylene oxide, propylene oxide, sulfur dioxide, methyl bromide, sulfuryl fluoride, or phosphine and phosphine-generating processes.
Rubber and miscellaneous plastics products manufacturing if styrene, butadiene, phthalates, carcinogenic solvents, or isocyanates are used.
Paint stripping and varnish stripping.
Dry cleaning facilities, except facilities that only use water or carbon dioxide-based cleaning systems.
Additionally, the following activities are reportable starting in 2023 using calendar year 2022 usage data but only when meeting specific thresholds including the following.
Select processes emitting 1,4-dioxane when 10 pounds of more of 1,4-dioxane is emitted a year.
Select industries combusting crude, residual, distillate, or diesel oil. Reportable quantities are dependent on type of combustion device, tier of engine, and/or quantity of fuel combusted.
Select processes emitting styrene when 1 pound or more of styrene is emitted a year.
Methylene chloride used for paint or coating removal, printing or print shop cleaning, or aircraft maintenance or repair when 1 gallon or more of methylene chloride is used per year.
Use of 1 or more gallons of N-methyl pyrrolidone per year.
Tert-butyl acetate use in aerospace manufacturing and maintenance; fabricated metal products manufacturing; manufacture or use of coatings, inks, adhesives, cleaners, and degreasers; and military facilities when 20 pounds or more of tert-butyl acetate is used in a year.
Use of parachlorobenzotrifluoride (PCBTF) in cleaning or degreasing solvents, adhesives, printing inks, or coating operations when 5 pounds of 0.5 gallons or more is used in a year.
Solvent cleaning and degreasing with any volume of solvents designated as human carcinogen or 55 gallons per month of any solvent.
The phase-in schedule that is set to begin in 2023 will continue through 2028 with the goal of phasing-in all California air districts and sectors. If a facility in California has operating permits issued by the local APCD or AQMD there is a good chance reporting requirements will change or, in some instances, start at some point between 2023 and 2028. If you have any questions or would like to review potential reporting obligations, please contact Aubree Bovat at abovat@all4inc.com or 909.477.7202.