Benzene Fenceline Monitoring – Where Should You Be by Now?
Posted: December 21st, 2016
Authors:
Nick L.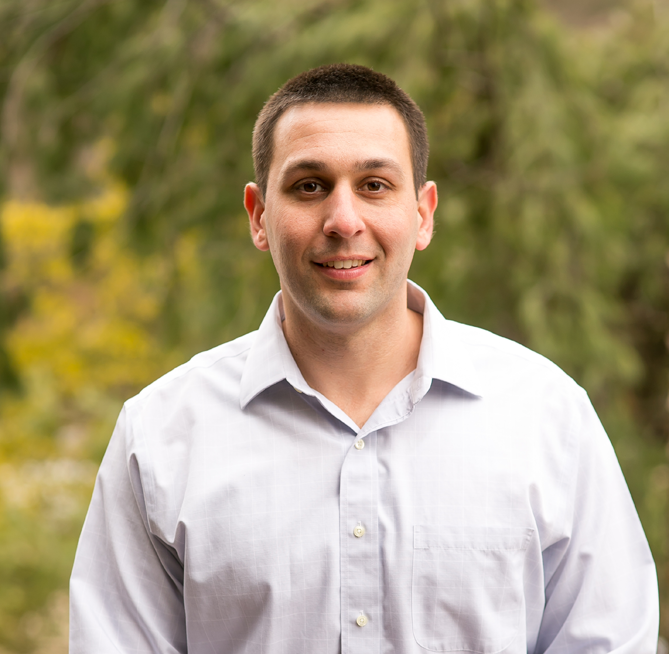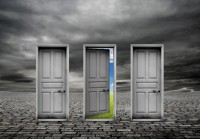 If you are responsible for environmental compliance at a petroleum refinery, you are well aware of U.S. EPA's requirements to install and operate a network of passive benzene fenceline monitors.  The requirements originate from finalized amendments to 40 CFR Part 63, Subpart CC (National Emission Standards for Hazardous Air Pollutants from Petroleum Refineries).  For existing affected sources, the first official sampling event must begin on or before January 30, 2018 (Table 11 of Subpart CC).  Since the compliance date is approximately one year away, you may be wondering if your program is far enough along and where others are in the process.  Here are several key observations.
Petroleum refineries are at various stages in developing and implementing their benzene fenceline monitoring program.  Although no official survey has been conducted, if one were to be conducted, the following three categories of responses are probably very close to reality:
There is plenty of time; I have not done anything yet.
My petroleum refinery has completed a trial program and operation of the passive samplers will continue through the compliance date.
Items 1 and 2 do not apply to me, my petroleum refinery is somewhere in between.
While you are taking a moment to assess where your facility stands; it might be helpful to share some considerations and where you should be in the process.
Selecting Shelter and Sorbent Tube Suppliers
This market has some variability in what is being offered.  There is always the do-it-yourself piecemeal approach, which may work for many facilities.  There are also some nice turnkey solutions offering a continual supply of sorbent tubes, pre-arranged analytical laboratory relationships, and streamlined pre-paid shipping arrangements.  This all comes in a nice kit to simplify the sample handling and analysis processes.  Affected petroleum refineries even have the option to outsource the sample deployment and collection process.  The shelters (to protect the sorbent tubes) can be custom made with PVC piping and other supplies from a local hardware store.  Regardless of the custom made or pre-fabricated approach, be sure the shelter is sized properly to protect the sorbent tube from the elements.  It also must not interfere with the sampling interface, so that representative samples can be obtained.  Most importantly, the sorbent tube retaining mechanism must be designed to securely hold during high wind and precipitation events.
Defining Sampler Locations
The number of sampling locations is site-specific as it depends on the size and shape of the facility and the location of emissions units relative to the petroleum refinery boundary.  Method 325A (Volatile Organic Compounds from Fugitive and Area Sources) in Appendix A to 40 CFR Part 63, has 2 procedures for determining sampling locations (i.e., angular or linear).  Both procedures prescribe how to site sampling locations at a facility and become increasingly complex if the petroleum refinery property parcel is irregularly shaped.  There are criteria for siting the monitor locations including a minimum number and a separating distance.  Designing the placement of monitors can be akin to a jigsaw puzzle or a game of chess.  For example, you may even find that once you pencil in the placement of 10 monitors, it is the 11th monitor that does not meet all criteria and then it is back to the drawing board.  It could also mean that the placement of additional monitors is required due to the location of emissions units near the property boundary.  There is some strategy required to place the samplers advantageously and it is not always straightforward.  The iterative process of placing samplers is where mapping software and some expertise is helpful in designing a successful monitoring program.
Managing Sampling Data
A petroleum refinery with 25 samplers will conduct bi-weekly sampling events which equates to 650 concentration data points annually.  While this may seem like a manageable dataset, keep in mind that the sampling duration (start/end times), location, etc. must also be maintained.  The raw data must be reduced to determine the "delta C" for the sampling period and then must be rolled into a 12-month rolling average to demonstrate compliance with the action level specified by the rule.  There are software packages to help track results and some even offer handy trending by location.  These are "nice to have"  features once the monitoring program is running and multiple data points have been generated to provide a visual of both elevated and low impact sampling locations.  At the very least, a successful program will need a well thought-out spreadsheet or database that simplifies the burden of managing data by considering ease of importing, usability of viewing/filtering, archiving ability, etc.
Next Generation Compliance
Passive sampling has been deemed a cost-effective technique to measure concentrations of benzene in ambient air.  The problem with passive monitoring techniques is that they lack real-time feedback because they provide time-integrated concentration data (e.g., over a two week period).  While wind speed and direction data are collected as part of the monitoring program, the data are not directly factored into concentration measurements.
U.S. EPA is developing more sophisticated tools to complement passive samplers and bridge this gap.  An example is the SPod, which is a solar powered mobile monitoring sensor that can be placed to provide real-time fenceline data.  This might be deployed in areas where elevated fencline concentration is indicated by passive samplers.  SPod can be used as a tool to locate contributing sources of fugitive emissions.  Since the technology is in the development phase, it is difficult to say with certainty if and how it may be adapted for use in the future.  More information can be found here: https://www.epa.gov/sciencematters/fenceline-monitoring
While SPod is under development, the U.S. EPA initiative provides insight as to level of sophistication and the expectation of regulators and the public to increase access to information for transparency and accountability of the regulated community.
Technology advancements allow for increasing rates of data generation.  Is more data really better or would you prefer a smaller data set of high quality information?  Is it important that data quality objectives be considered in designing and implementing a successful monitoring program?  Given the 40 CFR Part 63 Subpart CC compliance deadline, a petroleum refinery that has not yet embarked on a pilot program should strongly consider implementing one now.  In designing a pilot program consideration will need to be given to the duration of the pilot program and how the generated data will be handled, as both will impact the cost of the study.  The data and experience will provide an opportunity to evaluate the ambient benzene concentrations around the petroleum refinery, investigate questionable data, and become familiar with the monitoring routine ahead of the compliance date.
Contact me at 610-933-5246 x121 or nleone@all4inc.com to discuss technical information regarding installation and operation of a benzene fenceline monitoring program.