A Summary of Proposed Revisions to the Greenhouse Gas Reporting Rule
Posted: October 6th, 2022
Authors:
Christopher W.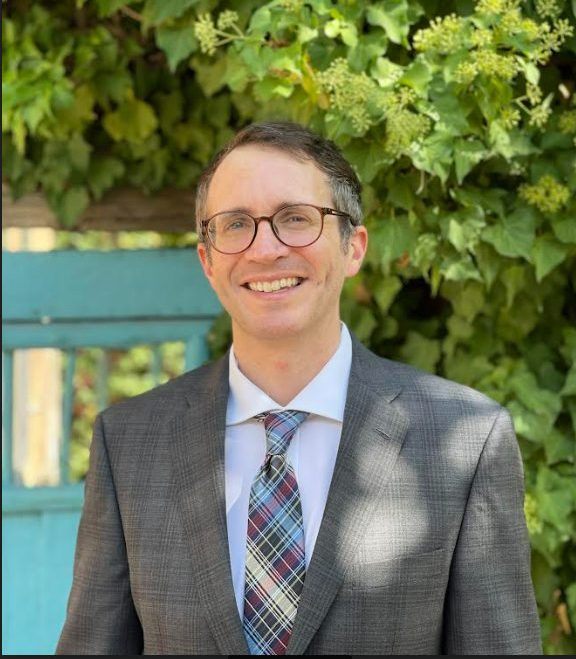 On June 21, 2022, the U.S. Environmental Protection Agency (U.S. EPA) proposed revisions to 40 CFR Part 98, the Greenhouse Gas Reporting Rule (GHGRR), with the comment period ending today, October 6th. The proposed GHGRR revisions include changes to 21 existing source-specific subparts, updates to the general provisions in Subpart A, and the addition of Subpart VV, Geological Sequestration of Carbon Dioxide with Enhanced Oil Recovery Using ISO 27916. The revisions fall into the following three general categories:
Improvements to data quality
Clarifications and corrections to rule language
Streamlining and improving implementation of the GHGRR requirements
Additional information on each revision type is summarized below.
Data Quality Improvements
The following changes have been proposed with the intention of improving the quality of the data inputs and final results:
Emission factors and emissions estimation methodologies have been updated to reflect a better understanding of emissions from several source categories.
Pollutants and emissions sources for specific sectors have been added to address potential gaps in reporting.
Reporting requirements have been refined and expanded to improve data quality and to collect more useful data to support verification of the reported data.
Rule Clarifications and Corrections
There have been several changes proposed with the intent of improving understanding of the GHGRR and its requirements. These include amendments to several subparts and clarification of definitions to clean up language that has resulted in reporting that is inconsistent with the rule requirements. Two examples of these types of changes include the following:
Updating definitions of reported data elements that may be unclear and have historically been misread by reporters.
Revising Subpart Y to resolve the potential discrepancy between the flare emission calculations at 40 CFR 98.253(b), which requires that all gas discharged through the flare stack must be included in the calculations except for pilot gas, and the requirements at 40 CFR 98.253(b)(1)(iii), which excludes startup, shutdown, and malfunction (SSM) events less than 500,000 standard cubic feet per day (scf/day) from equation Y-3.
Streamlining Requirements
The following changes have been proposed with the intention of streamlining and improving implementation of the GHGRR:
The applicability criteria have been revised for three subparts to account for changes in usage of certain GHGs, or where the current applicability estimation methodology may overestimate emissions.
Monitoring requirements have been revised in some instances where a less burdensome methodology is already allowed for similar emissions sources, or the frequency of data collection is not justified.
Applicability provisions in some instances have been revised to reduce uncertainty regarding which calculation method should be used.
Redundant reporting and recordkeeping requirements and inconsistencies that exist in the current rule have been removed.
The frequency of reporting information that does not change on a frequent basis has been reduced.
The following subparts have been affected by the proposed revisions:
Subpart A – General Provisions
Subpart C – General Stationary Fuel Combustion Sources
Subpart G – Ammonia Manufacturing
Subpart H – Cement Production
Subpart I – Electronics Manufacturing
Subpart N – Glass Production
Subpart P – Hydrogen Production
Subpart Q – Iron and Steel Production
Subpart S – Lime Manufacturing
Subpart W – Petroleum and Natural Gas Systems
Subpart X – Petrochemical Production
Subpart Y – Petroleum Refineries
Subpart BB – Silicon Carbide Production
Subpart DD – Electrical Transmission and Distribution Equipment Use
Subpart FF – Underground Coal Mines
Subpart GG – Zinc Production
Subpart HH – Municipal Solid Waste Landfills
Subpart NN – Suppliers of Natural Gas and Natural Gas Liquids
Subpart OO – Suppliers of Industrial Greenhouse Gases
Subpart PP – Suppliers of Carbon Dioxide
Subpart SS – Electrical Equipment Manufacturers or Refurbishment
Subpart UU – Injection of Carbon Dioxide
Subpart VV (new) – Geologic Sequestration of Carbon Dioxide with Enhanced Oil Recovery Using ISO 27916
In addition, U.S. EPA is requesting comment on future changes to the aluminum production source category, the expansion of certain other source categories, and the addition of new source categories that include the following:
Energy consumption
Ceramics production
Calcium carbide production
Glyoxal production
Glyoxylic acid production
Caprolactam production
Coke calcining, and
CO2 utilization
Finally, the U.S. EPA is proposing to establish and revise confidentiality determinations for existing, new, or revised data elements.
What do I need to do?
The original 60-day public comment period was set to end on August 22, 2022. However, on July 19th it was extended until October 6, 2022. U.S. EPA is planning to respond to comments and publish any amendments before the end of 2022 such that they would become effective on January 1, 2023. Reporters would be expected to review and understand the changes in their applicable subparts and implement them for the 2023 reporting year submittals that are due on April 1, 2024.
If you have questions about how the proposed GHGRR rule revisions could affect your facility's program, or what your next steps should be once the rule is finalized, please reach out to me at cward@all4inc.com. ALL4 is monitoring all updates published by the U.S. EPA on this topic, and we are here to answer your questions and assist your facility with any aspects of GHGRR compliance.