A Reminder on How to Derate Your Boiler
Posted: May 16th, 2013
Author:
All4 Staff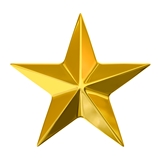 In a recent determination publicized in the Federal Register, the U.S. Environmental Protection Agency (U.S. EPA) further clarified its policy on derating a boiler. Facilities may consider derating their boilers for several reasons, most often to avoid a potential permitting requirement or an applicable regulation such as New Source Performance Standards (NSPS). In this particular case [Control Number 1200051 in U.S. EPA's Applicability Determination Index], U.S. EPA approved a facility's derate method, which consisted of replacing the existing burners of its boilers with new lower-rated burners to reduce the heat input capacity below the applicability threshold of 40 CFR Part 60, Subpart Dc (Standards of Performance for Small Industrial-Commercial-Institutional Steam Generating Units). This determination is very timely given the suite of compliance strategies that facilities are considering for the National Emission Standards for Hazardous Air Pollutants (NESHAP) for both major and area source boilers (commonly referred to as the Boiler MACT rules).
U.S. EPA approved the facility's proposed derate method because it "consists of a permanent physical change which prevents the boiler from operating at a capacity greater than the derated value." U.S. EPA further explained that to approve a proposed derate method, the physical change "cannot be easily undone, and a system shutdown must be required to make the change or to reverse it." As an example of an unacceptable derate method, U.S. EPA commented in its determination that changes made only to fuel feed systems are not acceptable to derate a boiler. An example of a change to the fuel feed system (and, therefore, not an acceptable method to derate a boiler) would be the installation of a flow restricting orifice to limit the quantity of fuel delivered to the burner. Likewise, a "paper" restriction (i.e., a federally enforceable permit condition) to limit the quantity of fuel delivered to a boiler is not considered a permanent physical change to derate a boiler, either. This position on permit limits as an unacceptable means to derate a boiler has been reiterated by U.S. EPA as part of its questions and answers document related to the major and area source Boiler MACT rules, in which U.S. EPA clearly states that the applicability of the NESHAPs [for example, as it applies to a boiler being categorized as a large (greater than or equal to 10 MMBtu/hr heat input) or small (less than 10 MMBtu/hr heat input) unit] is based on the design heat input capacity of the boiler – a permit limit is not considered an acceptable method to derate your boiler and to avoid classification as a large unit.
It is important for facilities to recognize that the boiler derating "process" described in this most recent U.S. EPA determination is not one size fits all. U.S. EPA has a long history of boiler derate determinations and in this specific example, it reemphasizes that it is a case-by-case determination process. For example, if you enter "derate" in the Word Search field and select "NSPS" as the Category in the Applicability Determination Index query system, it will return 45 records of determinations dating back to 1977. Most often, the derate process begins with contacting your state or local permitting authority with the details of your situation. When necessary, the state or local agency will forward your request the appropriate U.S. EPA Regional Office for assistance in the determination process.