Innovative Ways to Monitor and Reduce NOx Emissions
Date: March 15th, 2023
Time: 12:00 PM - 01:00 PM Eastern Time
A recording of the webinar is now available. Please complete registration below for access.
WHAT'S THE WEBINAR ABOUT?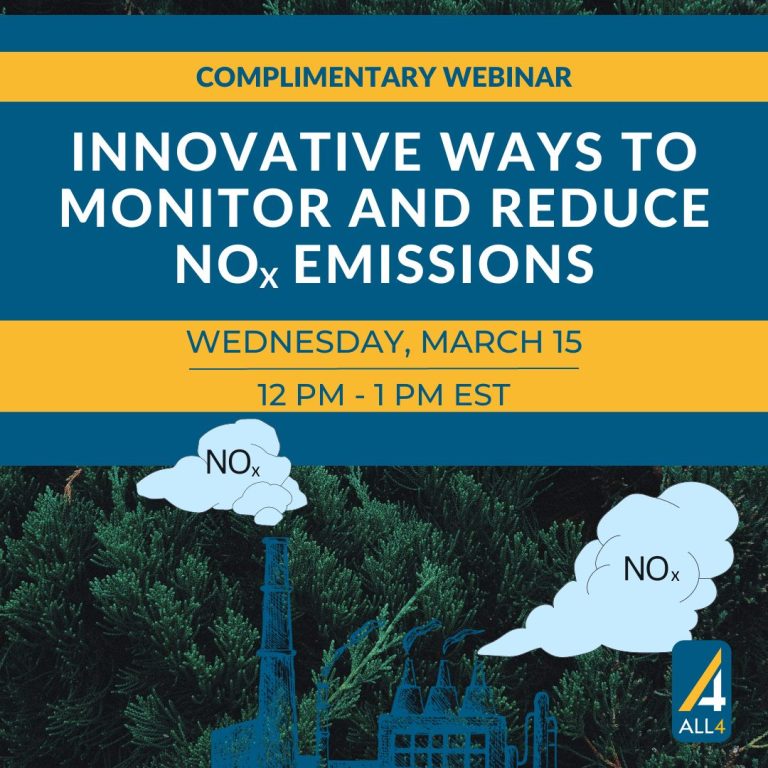 There are many existing and new air quality requirements that industrial facilities have to understand and comply with. A single emissions unit may have to control emissions of multiple pollutants. With more stringent emissions control requirements on the horizon at both the state and federal levels, it is important to learn about innovations in control and monitoring technologies. This webinar will present information on:
Upcoming air quality regulatory changes that may require additional emissions control and monitoring, focusing particularly on nitrogen oxides (NOX),
Ceramic filters as an innovative option for multi-pollutant control (including NOX),
Innovations in NOX monitoring technology, and
Tips for planning and conducting a successful emissions control and monitoring project.
WHO SHOULD ATTEND?
Environmental professionals who are responsible for air quality compliance, looking for better ways to comply with more stringent air quality regulations, or interested in emerging air emissions monitoring and control techniques.
WHY ATTEND?
To gain information on upcoming air regulatory requirements that might call for innovative NOX emissions control and monitoring techniques.
PRESENTERs:
Please complete the form below.  If the registration form does not display or if you are unable to submit the form, please make sure your ad blocker is turned off or open this page in a private browser.
Thank you for signing up for our Webinar! You should receive an email shortly with more details.
If you need assistance with your webinar registration contact webinars@all4inc.com