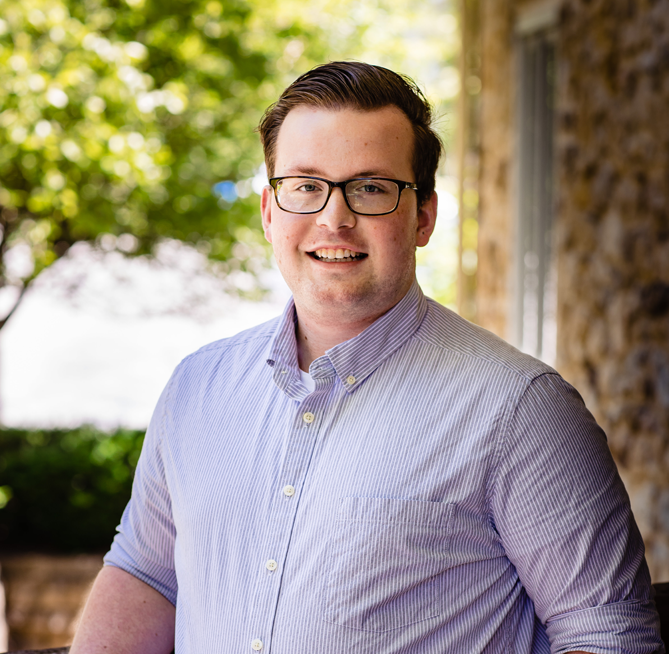 Rob Needham
Consulting Engineer
Virginia - Washington, D.C. Office
Contact Rob
Area Of Expertise
Air Quality
Education
B.S. Chemical Engineering, Virginia Tech
Career Highlights
Rob joined the ALL4 team in June 2018. He graduated from Virginia Tech in 2015 with a Bachelor's degree in Chemical Engineering. He got his first taste of environmental work while co-oping for a paper mill while in college. After graduating, he spent 3 years working as a Process Improvement Engineer for a chemical manufacturing plant in Narrows, VA.
Affiliations
Alpha Chi Sigma (ΑΧ∑) Professional Chemistry Fraternity
Connect With Rob:

Get to know Rob
Have you ever had a nickname (or two)?  If so, what are/were they?
Rob, most commonly. Also at times Robbie, Bert, Ham Bone, and The Tank.
When you were 8 years old, what did you want to be when you grew up?
Young Rob had aspirations to be a fire fighter or astronaut.
What about ALL4 has surprised you the most?
The level of engagement that even the top people at ALL4 have with the employees at every level. On my first day at the Philly office I was given an office tour by the CEO of the company.
What was the most memorable Halloween costume you ever wore?
In college I shaved my head and dressed as Walter White from Breaking Bad.
Stick shift or automatic?
Automatic. I'd like to learn to drive stick, but haven't found anyone to teach me yet.
Who is the most famous person you have ever met?
Not super exciting, I think former Virginia Attorney General Ken Cuccinelli when I was in high school is the most famous person I've met.
Do you have any hidden talents that people you meet would not expect?
I can whistle with my tongue.
What would you like to become known for at ALL4?
I can be very punny, so hopefully NOT for having terrible puns.
If you were stranded on an island, what are three things you couldn't live without?
Hulu and a screen for Hulu. Oh, and food and water I suppose!
What is the one thing that most attracted you to ALL4?
ALL4's culture and high level of transparency are very attractive qualities to me. The people are all amazing so far too, very friendly and welcoming.