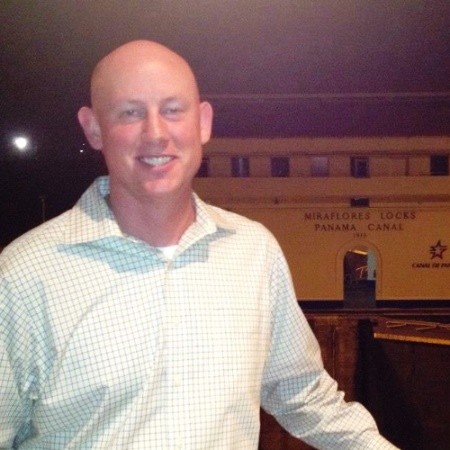 Keith Frederick
Digital Solutions Directing Consultant
Texas - Houston Office
Contact Keith
Area Of Expertise
Digital Solutions
Education
Florida State University, BS Meteorology, 2009
Career Highlights
Keith Frederick is a Directing Consultant in the Digital Solutions team. He has experience supporting Midstream and Upstream Oil and Gas, Chemicals, Metals and Wood Products industry clients. The projects have involved Title V permitting and compliance, New Source Review (NSR) permitting, Annual Permit Compliance Certification (PCC) and Regulatory Applicability Analysis. He also has significant experience with Data Management and Environmental Management Information Systems (EMIS), having supported several Oil and Gas companies, as well as other industries, with handling of large datasets and supporting implementation of IS systems to manage and query data.
Affiliations
Air & Waste Management Association
Connect With Keith:

Get to know Keith
1. Have you ever had a nickname (or two)? If so, what are/were they?
No, but feel free to make suggestions.
2. When you were 8 years old, what did you want to be when you grew up?
Fire Fighter or Cowboy
3. What about ALL4 has surprised you the most?
The passion and commitment to the core values of the company.
4. What was the most memorable Halloween costume you ever wore?
Sammy Terry. He was a local television horror host based in Indianapolis, IN.
5. Stick shift or automatic?
As long as it is a truck and has 4WD I don't mind either way.
6. Who is the most famous person you have ever met?
Shaquille O'Neil, Don Mattingly, Andy Pettitte, Buster Posey, Billy Gibbons of ZZ Top.
7. Do you have any hidden talents that people you meet would not expect?
I'm a grill and BBQ master. I can make any meat taste good on the smoker.
8. What would you like to become known for at ALL4?
The person that anyone can approach about personal or work-related items. Always here to help a teammate and down for a good sports debate.
9. If you were stranded on an island, what are three things you couldn't live without?
Fishing gear, Hammock and a Flint Stone (yes, I watch Survivor).
10. What is the one thing that most attracted you to ALL4?
The commitment to being an employee first company.