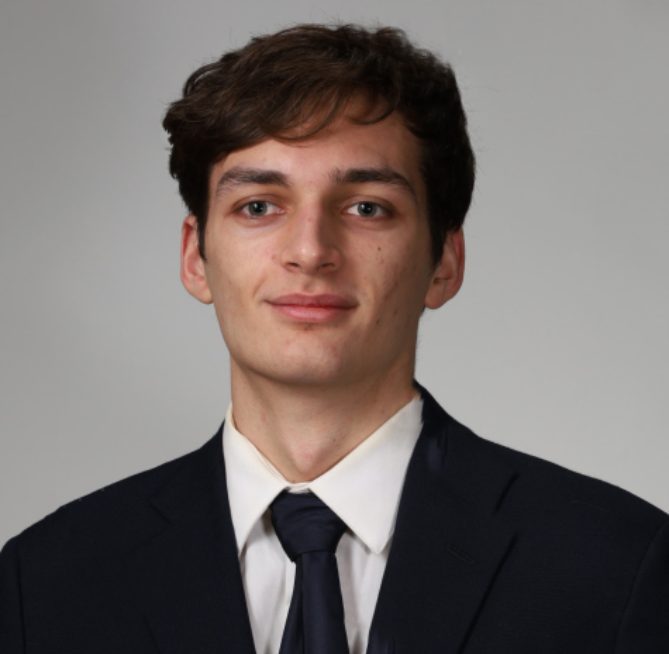 Aidan Robinson
Staff Engineer
Pennsylvania - Philadelphia Office
Contact Aidan
Education
Penn State, Bachelor of Science in Chemical Engineering
Career Highlights
Aidan joined ALL4 in January of 2023 as a Staff Engineer. He graduated from Penn State in December 2022. There, he worked doing undergraduate research on both cellulose microfibril orientation and diesel engine tribology.
Get to know Aidan
Have you ever had a nickname (or two)? If so, what are/​were they?
Most just go by Aidan
When you were 8 years old, what did you want to be when you grew up?
A football player
What about ALL4 has surprised you the most?
It surprised me how hard everyone works while keeping such a positive attitude.
What was the most memorable Halloween costume you ever wore?
A car that I made myself when I was 7.
Stick shift or automatic?
Automatic
Who is the most famous person you have ever met?
I met former Eagles longsnapper Jon Dorenbos.
Do you have any hidden talents that people you meet would not expect?
I am pretty good at skiing and enjoy going down ungroomed trails.
What would you like to become known for at ALL4?
I would like to be known as someone who is dependable and will always give their best effort.
If you were stranded on an island, what are three things you couldn't live without?
My dog, my phone, and my friends
What is the one thing that most attracted you to ALL4?
The company culture attracted me to ALL4 because it was the only company which made it a priority.