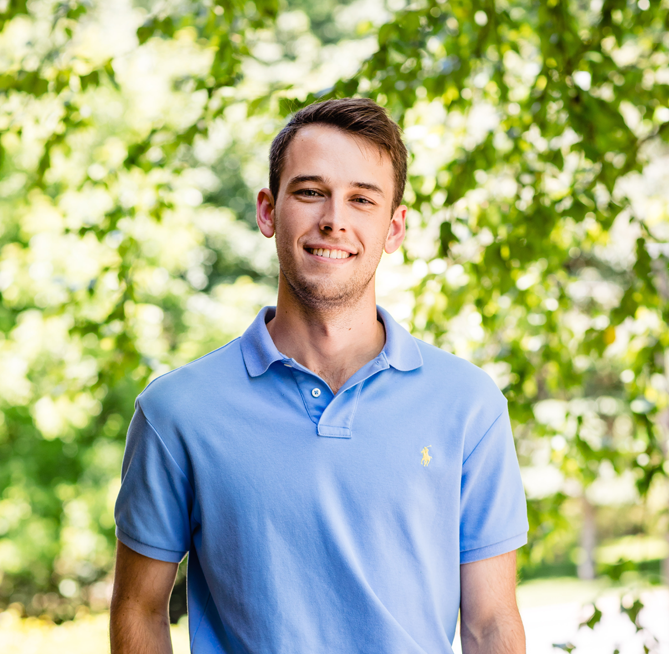 Morgan Gray
Project Engineer
Location: Philadelphia, PA Office
Phone: 610.933.5246 x172
Email: mgray@all4inc.com
Education
Bachelor's of Science in Chemical Engineering – Penn State
Career Highlights
Morgan joined ALL4 in June of 2018 after graduating from Pennsylvania State University. During his time at Penn State, Morgan worked on genetic engineering in fireflies for radioactive material detection.
Affiliations
National Society of Leadership and Success
Connect With Morgan:
An Evening With Morgan
Have you ever had a nickname (or two)?  If so, what are/were they?
Slurg, short for Slurgan. And Gumby, for obvious reasons.
When you were 8 years old, what did you want to be when you grew up?
A professional athlete. Still holding out hope.
What about ALL4 has surprised you the most?
The out of work relationships that people have developed.
What was the most memorable Halloween costume you ever wore?
In high school, I was Hugh Hefner and my girlfriend was a bunny. Needless to say, our parents were not there.
Stick shift or automatic?
Automatic, still waiting to learn manual.
Who is the most famous person you have ever met?
Arnold Palmer
Do you have any hidden talents that people you meet would not expect?
An ability to be average at every sport.
What would you like to become known for at ALL4?
A friendly face who will talk about anything sports, at any time.
If you were stranded on an island, what are three things you couldn't live without?
My dog, a tennis ball, and a pillow.
What is the one thing that most attracted you to ALL4?
The flexibility and independence that is afforded to all employees, as well as the extra step they go to make you feel welcome.