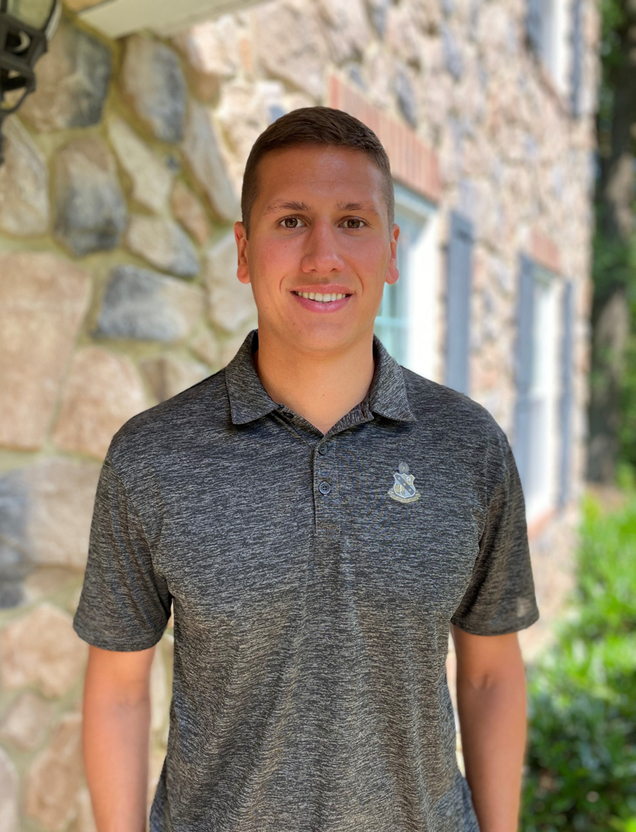 Matt Dinacci
Staff Engineer
Location: Philadelphia, PA Office
Phone: 610.933.5246 x179
Email: mdinacci@all4inc.com
Education
Carnegie Mellon University – Bachelor of Science in Chemical Engineering and Minor in Operations and Supply Chain Management
Career Highlights
Matt started at ALL4 in June 2020 during the COVID-19 pandemic. Matt studied Chemical Engineering at Carnegie Mellon University where he also played on the varsity football team. Matt has internship experience in three different engineering fields. He spent one summer working for a Civil and Geotechnical Engineering firm, one summer working for an Electrical Engineering firm, and two summers working as a Process Engineer in chemical manufacturing plants in Illinois and Texas.
Affiliations
American Institute of Chemical Engineers (AIChE)
Alpha Sigma Phi Fraternity
Connect With Matt :
An Evening With Matt
1. Have you ever had a nickname (or two)? If so, what are/were they?
I have been called Nacho on my sports teams in high school, and it was shortened to Nach when I got to college.
2. When you were 8 years old, what did you want to be when you grew up?
I wanted to be a professional football player.
3. What is one of the most memorable experiences you have had at ALL4?
Starting my first day from my room because I joined in the middle of the COVID-19 pandemic.
4. What was the most memorable Halloween costume you ever wore?
70's disco dancer.
5. Stick shift or automatic?
Automatic.
6. Who is the most famous person you have ever met?
Matt Ryan (quarterback for the Atlanta Falcons.)
7. Do you have any hidden talents that people you meet would not expect?
I have eaten a 9-patty cheeseburger in under 5 minutes.
8. What are you known for at ALL4?
Being the only person who has gone to Carnegie Mellon.
9. If you were stranded on an island, what are three things you couldn't live without?
Sunscreen, my phone, and a plate of nachos.
10. What is the most unique thing about working at ALL4?
The ability to have a very strong work-life balance while still producing extremely high-quality work.