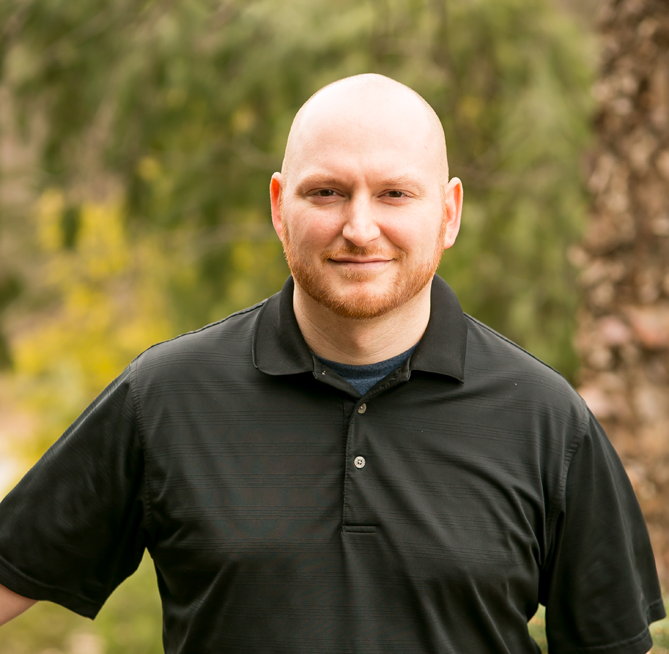 Chester Ney
IT Director
Location: Philadelphia, PA Office
Phone: 610.933.5246 x166
Email: cney@all4inc.com
Education
Currently pursuing a dual undergrad degree in Computer Science and Management Information Systems at Montgomery County Community College with additional courses in business and entrepreneurship
Career Highlights
Prior to joining the ALL4 team as their IT Director in early 2016, Chester spent the last 16 years working in a similar capacity for a software firm providing data sharing solutions for law enforcement and first responders. Chester has a broad range of experience in the information technology industry and for the past 7 years has been regularly consulting with organizations in the greater Philadelphia area to provide thought leadership, website and graphic design services and purposeful technology solutions. His primary focus in recent years has been helping businesses realize the benefits and cost savings of virtualization and automation. Chester hopes to utilize his skills to provide All4 with best-in-class leadership of their IT infrastructure.
Connect With Chester:
An Evening With Chester
Have you ever had a nickname (or two)?  If so, what are/were they?
Most folks just call me Chester with the occasional variation of Chet, Chessie, Chuckles, Chesthair, Chestnuts and others far worse.
When you were 8 years old, what did you want to be when you grew up?
I was torn between paleontology, archeology and acting – mostly because of Indiana Jones, The Land Before Time and Star Wars. At 8 years old I was already programming games on my Commodore 64 and 386 PC so information technology was a natural progression for me.
What is one of the most memorable experiences you have had at ALL4?
I just started this week so… all you can eat Indian at Aman's Indian Bistro with some of the tech staff and organizing my new work space.
What was the most memorable Halloween costume you ever wore?
That would be an ape / humanoid cyborg costume with a working robotic arm that had pinchers on the end which I mercilessly teased my sister with. Chuck Norris was also a close second.
Stick shift or automatic?
Stick shift for life! Drifting and e-brake slides just aren't the same without a manual transmission.
Who is the most famous person you have ever met?
My wife – she's a beautiful, gifted, singer/songwriter and her music impacts the hearts and lives of people like no one else I know.
Do you have any hidden talents that people you meet would not expect?
I am exceptionally good at building emergency survival shelters in the woods and can play the drums.
What are you known for at ALL4?
I'm not sure I've been here long enough to be known for something in particular but hopefully I'll be known for providing exceptional IT leadership and crushing face in games of every kind. Risk Anyone?
If you were stranded on an island, what are three things you couldn't live without?
Assuming there were basic survival components like clean water and salvageable food, I'd need a SOG survival knife, an iPad with like 10,000 books, songs, games, movies, and podcasts loaded on it with a weatherproof solar charging case, and my wife so we can populate the island with our offspring.
What is the most unique thing about working at ALL4?
Awesome people, an environment of mutual respect and transparency, great activities and challenging work!