U.S. EPA's Semi-Annual Regulatory Agenda – PFAS Update
Posted: July 31st, 2023
Authors:
Kayla T.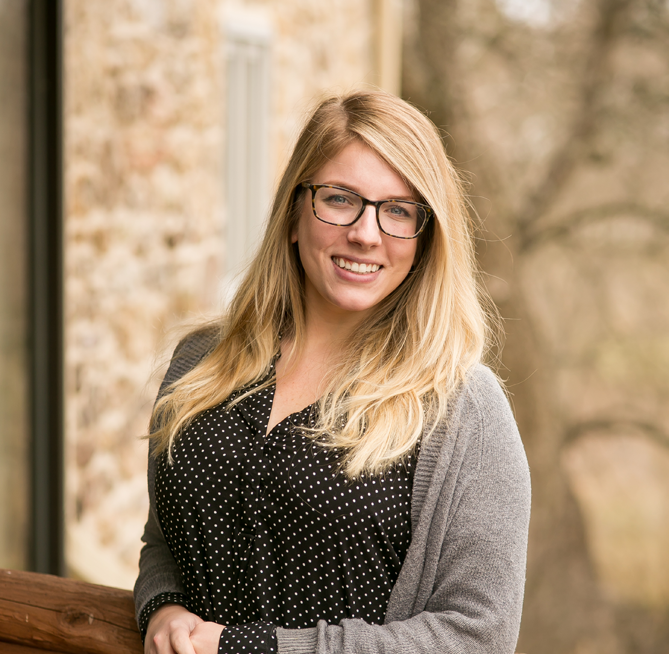 Twice per year, the U.S. Environmental Protection Agency (U.S. EPA) publishes The Semiannual Regulatory Agenda.  The Spring 2023 agenda was recently published and includes regulations that are expected to be proposed or finalized during the upcoming term.  As per- and poly-fluoroalkyl substances (PFAS) regulatory actions keep progressing at all levels, it's no surprise that the Spring 2023 agenda includes several PFAS-related actions expected by U.S. EPA.  A summary is provided below.
PFAS National Primary Drinking Water Regulation Rulemaking:
U.S. EPA is in the process of finalizing a new National Primary Drinking Water Regulation (NPDWR), inclusive of  maximum contaminant levels (MCLs), and maximum contaminant level goals (MCLGs) for six PFAS.  This regulatory action is in response to the Fourth Regulatory Determinations published by U.S. EPA on March 3, 2021, which included a drinking water regulatory determination for perfluorooctanoic acid (PFOA) and perfluorooctanesulfonic acid (PFOS).  Under the Safe Drinking Water Act (SDWA), U.S. EPA must propose an NPDWR and an MCLG within 24 months after a regulatory determination is made and must promulgate an NPDWR within 18 months after the proposal is made.  On March 14, 2023, U.S. EPA proposed an NPDWR and MCLGs for PFOA, PFOS, perfluorononanoic acid (PFNA), hexafluoropropylene oxide dimer acid (HFPO-DA), commonly known as "GenX"), perfluorohexane sulfonic acid (PFHxS), and perfluorobutane sulfonic acid (PFBS).  The rule is expected to be finalized by January 2024.  You can read more information on the proposed rule at "New PFAS National Primary Drinking Water Regulation."
Changes to Certain PFAS under the Toxics Release Inventory (TRI):
On December 20, 2019, the National Defense Authorization Act for Fiscal Year 2020 (NDAA) was promulgated.  Per Section 7321 of the NDAA, U.S. EPA was directed to evaluate whether certain PFAS meet the TRI listing criteria by December 2021, and to continue to add any other PFAS by December 2023.  Section 7321(c) of the NDAA provides a framework for PFAS to be automatically added to the TRI list on January 1 of the year following certain U.S. EPA actions.  Specifically:
Final Toxicity Value: The Administrator finalizes a toxicity value for the PFAS or class of PFAS.
Significant New Use Rule: The Administrator makes a covered determination for the PFAS or class of PFAS.
Addition to Existing Significant New Use Rule: The PFAS or class of PFAS is added to a list of substances covered by a covered determination.
Addition as an Active Chemical Substance: The PFAS or class of PFAS to which a covered determination applies is:

Added to the list published under Section 8(b)(1) of the Toxic Substances Control Act (TSCA) and designated as an active chemical substance under TSCA Section 8(b)(5)(A); or
Designated as an active chemical substance under TSCA Section 8(b)(5)(B) on the list published under TSCA Section 8(b)(1).
As such, U.S. EPA is developing rulemaking to add certain PFAS to the list of reportable chemicals under TRI.  The list of reportable PFAS under TRI has continued to grow since the publication of the NDAA.  The original list included 172 PFAS chemicals for TRI reporting year (RY) 2020, increased to 176 for RY2021, and increased to 180 for RY2022.  U.S. EPA issued a final rule on June 23, 2023, that will again increase the list of reportable PFAS under TRI to a total of 189 for RY2023.
Of note, U.S. EPA's proposed rule that would eliminate the de minimis exemption for PFAS under TRI is not addressed in the Spring 2023 agenda.
PFAS Designated as Inactive on the TSCA Inventory; Significant New Use Rule (SNUR):
On January 26, 2023, U.S. EPA issued a proposed rulemaking for a SNUR under TSCA for those PFAS that are designated as "inactive" on the TSCA inventory.  Persons subject to the SNUR would be required to notify U.S. EPA at least 90 days before commencing any manufacturing (including importing) or processing of the chemical substance for a significant new use.  U.S. EPA must then review and issue a determination on the notification before the manufacturing or processing may commence.  U.S. EPA is considering public comment on this proposed SNUR.
Addressing PFAS in the Environment:
On September 6, 2022, U.S. EPA published a proposed rule to designate PFOA and PFOS as "hazardous substances" under The Comprehensive Environmental Response, Compensation, and Liability Act (CERCLA).  The public comment period for this proposal closed on November 7, 2022, and U.S. EPA is in the process of reviewing public comments.  However, in April 2023, U.S. EPA issued an Advanced Notice of Proposed Rulemaking (ANPR) in which U.S. EPA was seeking public input on additional PFAS-related designations under CERCLA.  This public comment period closed on June 12, 2023, and comments are currently being evaluated by U.S. EPA.  Examples of items that U.S. EPA was seeking input on are:
The designation of seven PFAS, besides PFOA and PFOS, and their salts and structural isomers as "hazardous substances." These seven PFAS are:

PFBS
PFHxS
PFNA
HFPO-DA ("GenX")
PFBA
Perfluorohexanoic acid (PFHxA)
Perfluorodecanoic acid (PFDA)

The designation of precursors of the seven PFAS listed above, as well as PFOA and PFOS, as "hazardous substances."
The designation of certain categories of PFAS as "hazardous substances." A category of PFAS refers to a set of PFAS that share one or more similar characteristics.  Characteristics of interest could include, but are not limited to, chemical structure (e.g., carbon chain length, functional group), physical and chemical properties, mode of toxicological action, precursors or degradants, or co-occurrence.  An example of a potential category provided was long-chain perfluoroalkyl carboxylate (LCPFAC), as defined in U.S. EPA's 2020 SNUR for LCPFAC.
How to Prepare
In order to prepare for potential upcoming PFAS regulation, here are a few actions you may want to consider:
Conduct an overall evaluation of your operations and any potential PFAS-related activities. Examples of activities to focus on during an evaluation are aqueous film forming foam (AFFF) usage or any PFAS-containing product formulas, or identifying risk for potential water, waste, or air releases.
Develop site procedures for identification and quantification of PFAS materials and releases.
Establish a routine frequency for supplier notification and safety data sheet (SDS) reviews in order to flag materials that may contain PFAS.
Stay informed on regulatory progress by subscribing to ALL4's 4 the Record Articles.  ALL4 can assist you with PFAS strategies as you are preparing for new regulations.  If you have any comments or questions, please reach out via email (kturney@all4inc.com).