Quarantined Commencement (Embrace Change)
Posted: July 13th, 2020
Authors:
Matt D.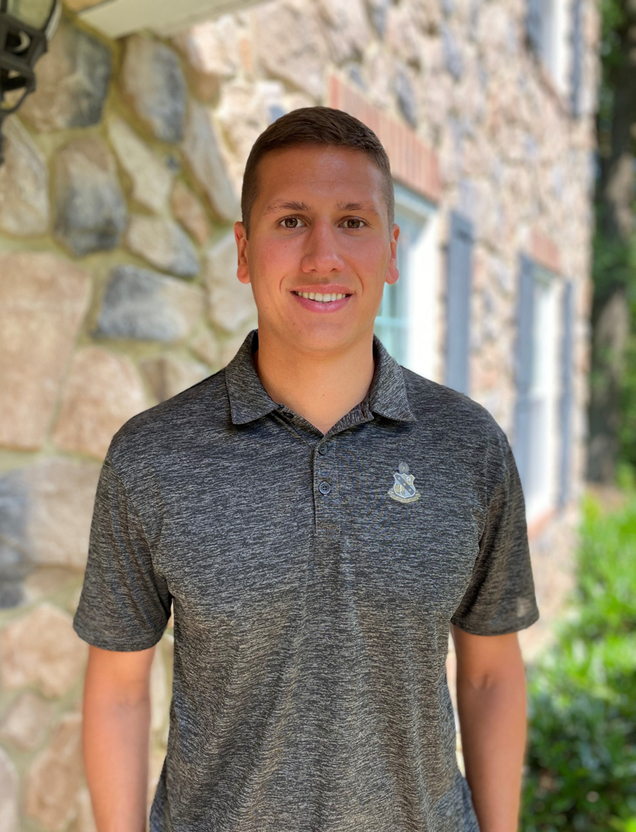 As I headed back to Pittsburgh in mid-January for my last semester at school, all I could think about were the lasting memories my friends and I were about to make in our final months as college students. While the schoolwork still needed its proper attention, for the first time in four years the workload was beginning to show signs of easing up. We had plans to take a trip to Niagara Falls. We were going to visit friends from our high school days at their colleges. We were going to have Senior Week the week leading up to graduation. The fond memories so closely associated with the end of college were about to be made. Then none of that happened.
About halfway through my final semester, COVID-19 arrived in the U.S., shifting classes online for the remainder of the term. Soon enough, college students across the country were attending the same academic institution: Teleconference University. The announcement came not too long after the transition to online classes that graduation ceremonies would either be happening remotely or not at all. The cap and gown, "Pomp and Circumstance," walking across the stage to receive my diploma – none of that happened.
Part of the excitement of going through the final semester of college and graduating is the memories that come out of it. While I did not make the memories I thought I was going to make, the memories I did make are entirely unique to the Class of 2020. I took graduation pictures on my front step at home, instead of on some picturesque staircase with my friends in the middle of campus. I got to have my degree conferred during a live stream in an air-conditioned basement next to my closest family members, instead of sitting for multiple hours on a hot turf field listening to hundreds of kids who I have never met get their names called. It has not happened yet, but I will get my degree delivered in the mail and will see it for the first time surrounded by the people who helped me reach that accomplishment. These are not the memories I thought I was going to have, but they are certainly the ones that I am going to remember forever.
The graduation ceremony is synonymously called the commencement ceremony because it signifies the beginning of the rest of your life as an adult. As one experience ended, a new one began on June 8th as I started my first day with ALL4. My first official meeting began remotely via teleconference while sitting in my own bedroom home office. Having now worked for a couple of weeks, I have yet to meet ANY of my colleagues in person. Just like the end of college and graduation, this is certainly not how I envisioned this momentous occasion going. I anticipated going into a brand-new office right in the middle of Center City, Philadelphia and getting to interact with my new coworkers. And yet, my transition has been seamless. Many people, both at work and in my personal life, have asked, "How is starting work remotely? It must be such a strange feeling having to interact with people strictly through the internet." While it certainly would be weird for someone who did start their job by going into an office, for me and many other new hires from the Class of 2020, it is all we know. Not only that, but ALL4 has also made this transition so easy by using some of the best available video conferencing technology, which makes looking at and hearing someone through a computer screen seem so normal. I have been welcomed beyond my expectations. So many people have gone the extra mile to make me feel comfortable in my new position that starting from home has been an even better experience than anticipated. Don't get me wrong, interacting with people face to face is something that cannot be completely replicated and is definitely something that I cannot wait to get back to doing, but with so many more people working remotely and connecting with people all over the world, getting acclimated to a new job remotely may give my fellow new hires and me somewhat of an advantage in this rapidly changing professional landscape.
These last few months have been a crazy transitional period in my life, and I did not anticipate things unfolding the way they did. However, I think that I will find in life that no matter how much I plan for things to be a certain way and work towards making those things happen, certain unforeseen events will arise that completely throw everything off. How I embrace change will dictate the type of person, professionally and personally, that I become. Accepting that change is normal and can in fact be a very good thing, is something that I am learning very quickly and will use to propel me through the rest of my career. For now, though, I am thankful to be in the position that I am in, surrounded by incredible people both at ALL4 and my life outside of work who are helping to guide me through these unique, impactful, and fun times in my life. For new hires starting in the next few months, I would say embrace these unique times and look at starting work remotely as a challenge that will help mold you as a successful professional in this new technologically advanced climate. If you would like to discuss my journey or professional environmental related matters, feel free to reach out to me at mdinacci@all4inc.com  or 610.933.5246 x179.
.