Meet Heather Brinkerhoff
Posted: February 1st, 2021
Authors:
Heather B.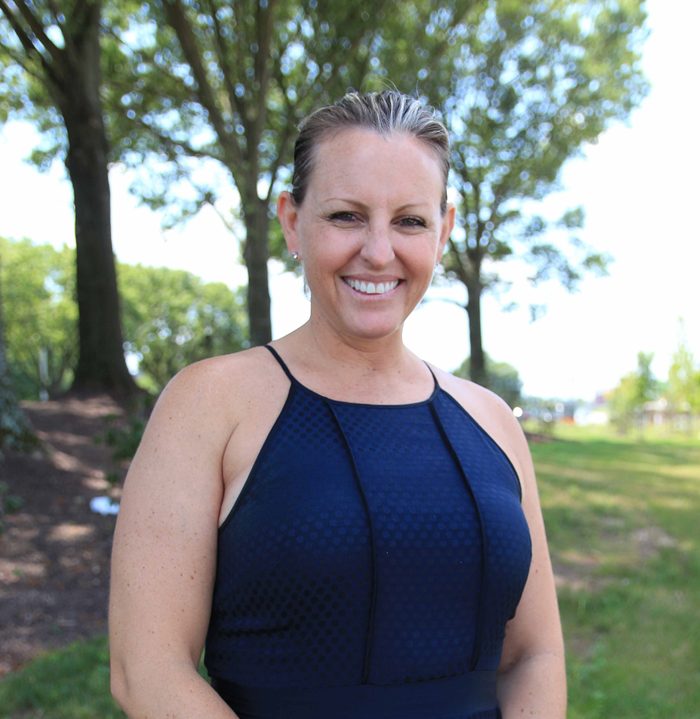 Heather Brinkerhoff // Project Manager // Washington, DC Office
You have a diverse professional background that includes working as a regulator, a sole proprietor, in industry, and environmental consulting. What ultimately has drawn you to consulting?
I'm drawn to the variety – working for a variety of clients, in a variety of industries, and with a variety of people. I thrive when I'm challenged to solve complex problems for clients. There is a level of ownership and commitment you have when working with a client where you no longer feel like a consultant, but rather a member of their team. I get a lot of energy and satisfaction from that feeling.
Oftentimes project teams will consist of a wide range of team members that can include engineers, scientists, regulators, lawyers, and/or operations teams. One of the challenges that you're faced with as a consultant is being able to distill highly technical information in a manner that resonates across the board to both technical and non-technical personnel. I feel that one of my strengths is being able to effectively create messages in laymen's terms for the audience to easily understand.
Your weekends can be action-packed not only with kid activities but also cycling. What does a typical weekend ride look like for you?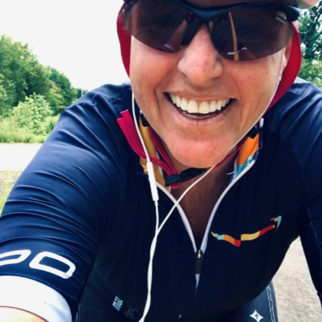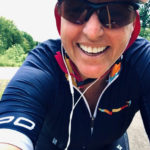 Being athletic, cycling has served not only as an outlet for my competitiveness, but also a way to keep a clear head. A typical weekend ride is 25-30 miles and consists of an 'out and back' from my home in Loudoun County, VA. Sometimes I will join other cycling friends, particularly if I am training for an endurance event. When I'm training for a competition and really pushing my physical limits, that is really motivating for me. It's not typically the prize at the end of the race that feels like an achievement to me, but more so the feeling of accomplishment in exceeding a 'personal best goal' at the conclusion of the race.
Data centers – where do you see regulations impacting data centers in 2021?
Great question. There are a few key areas that Environmental Compliance Managers should focus on to avoid the risk of being out of compliance. In fact, I've written a blog identifying the "Top 5 Potential Environmental Gaps at Data Centers" (coming soon!) which provides guidance on refrigerant requirements under the Clean Air Act, the Federal Insecticide Fungicide and Rodenticide Act, Spill Prevention Control and Countermeasure Plans, hazardous waste storage requirements, and Li-ion battery storage and disposal considerations which can present compliance issues common to these facilities. Keep in mind, data centers are very dynamic and oftentimes are undergoing expansion projects which can trigger compliance events. Being aware of the potential triggers will assist the environmental team in keeping their compliance programs proactive, versus reactive.
As a Project Manager what would clients say are your super powers in helping them be compliant?
As a former regulator I can bring a unique perspective to projects in being very forward thinking. By that I mean proactively looking at what's down the pike with regards to changes in regulations, the impacts these changes could have on the client's budget/timeline/resources, and in effectively creating an awareness to the client in the impact these changes could have on other programs outside of air, such as stormwater, wastewater, spill response plans and hazardous waste, within the organization. You're trained as a regulator to have a certain mindset, a permit application and compliance audit mentality, and I'm able to utilize that mindset as a consultant when making strategic recommendations for clients.
You have a knack for interior decorating, what projects are currently underway?
It's funny because as engineers and scientists we live in a very black and white world which is likely why color has such a big impact on me, and my mood. I love adding a splash of color to my world and am currently painting an accent wall in my living room 'Tahoe Blue' – a homage to my home state of California. The flow and energy in how I design my living spaces also feeds my creative soul, which is why my '2021 Bucket List' includes taking an interior design course on Feng Shui. I think in my next life you will find me hosting a show on HGTV.